Other Brands
Gracing the pages of Harper's Bazaar Kazakhstan's February 2018 issue, Bhumika Arora gets clad in American southwestern inspired looks. The Indian model wears designs exclusively from Dior's resort 2018 collection. Photographed by Lara Jade (Atelier Management) and styled by Connie Berg, Bhumika shines in each look. The brunette poses in everything from fringed embellished dresses to embroidered coats and wide-brimmed hats.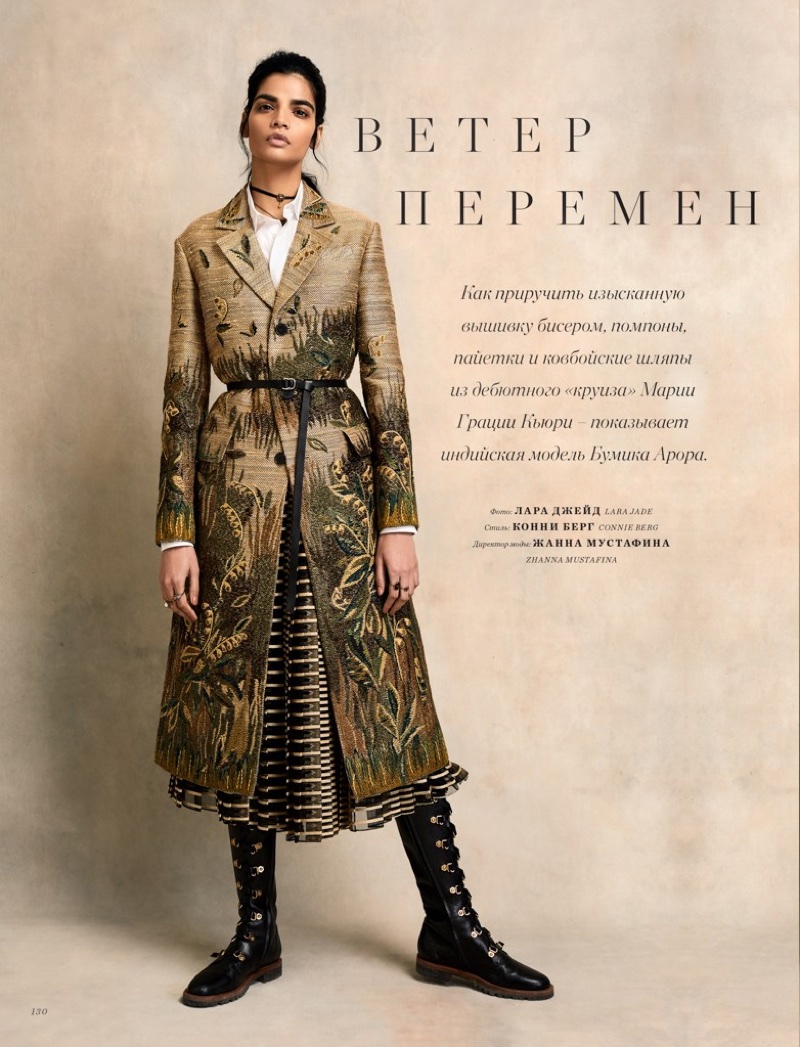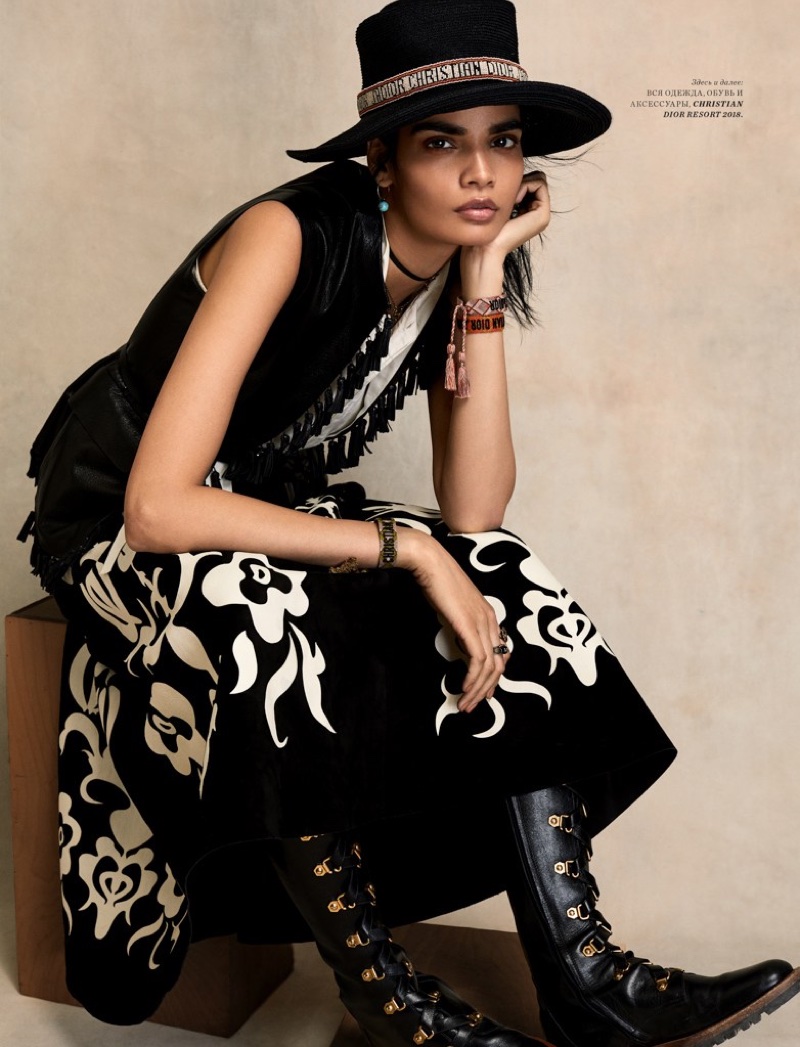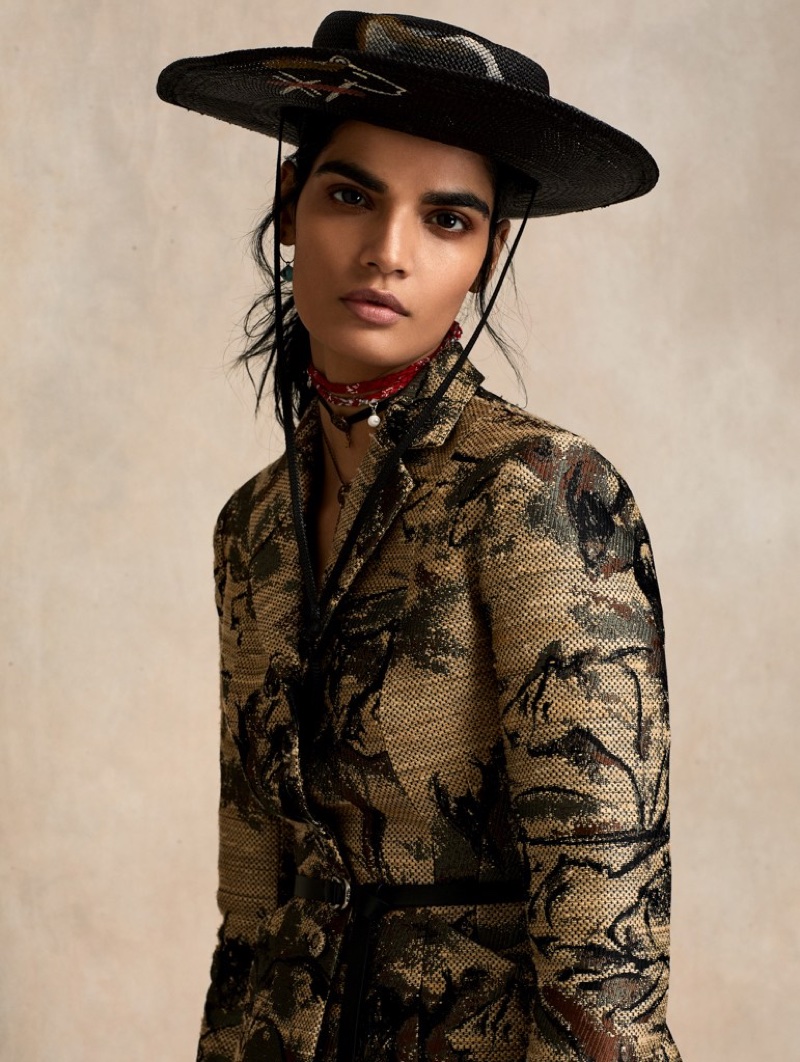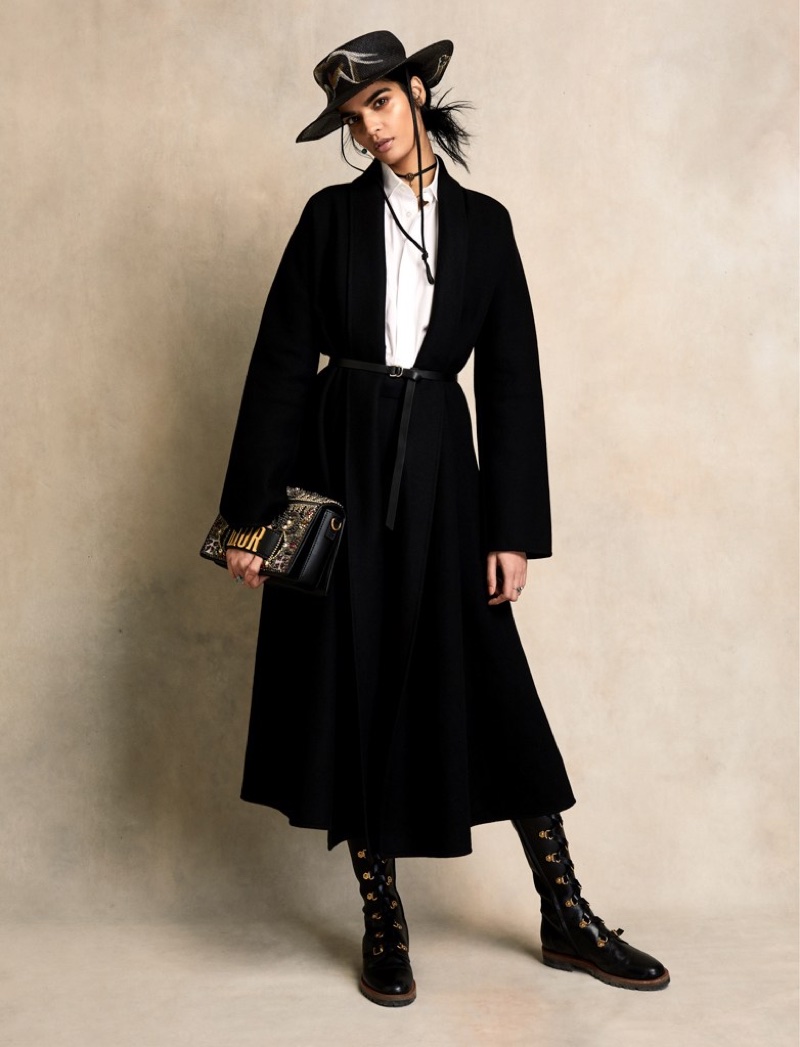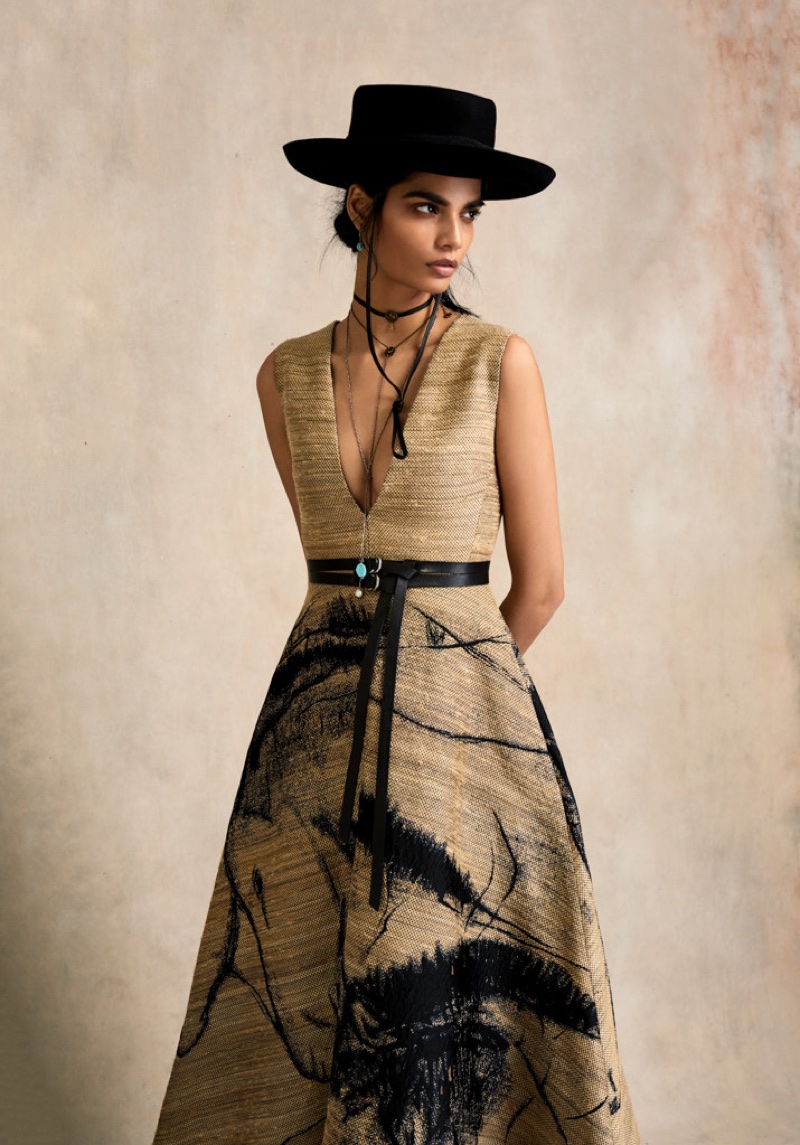 Other Brands
Remember the Kan I F Shoulder Bag? It's the ultimate modern handbag for the 21th century. The logo, the bag, the look, everything is just perfect and obviously – it was an instant-runway-hit. Now to expand the line, the house created the Fendi Kan I F Shopping Bag. It's a new bag for the Spring Summer 2018 Collection.
The Design
A clean-cut shopping bag with minimalistic-chic finishing, the Kan I F tote bag is definitely a must have for the modern style. The most important part of the design is the centralized reversed F logo. This modern piece is not only stunning-beyond-words, but it's also a brand-new logo of Fendi. The double F logo is crafted with colored hardware (in the same shade as the handbag).
Made from strong and smooth calf leather, use this handbag without much care – there is no need for continues maintenance. The long top handle can be used to carry by hand or placed nonchalantly over one shoulder.
The Interior
Of course there is more. The interior comes with a chic detachable zipped pouch. And there is sufficient space to carry almost anything you need on daily basis and more. It can even hold your Macbook Pro.
The Prices And Sizes
Measuring 11' x 14.5' x 5' (H x W x D) inches, priced at $1290 USD, €980 EUR, £990 GBP, $1850 SGD, ¥154440 JPY.
Where To Shop Fendi Kan I F Shopping Bag?
1. MyTheresa – The classic black color can be found here…
2. Farfetch – More colors are available here…
More Images And Colors
Other Brands
Patricia van der Vliet charms in pink on the February 2018 cover of ELLE Slovenia. Photographed by Caleb & Gladys, the blonde beauty wears a draped dress with a pink manicure in the image. For the accompanying spread, Patricia wears pastels looks styled by Julia Morris. For beauty, makeup artist Victor Noble creates the Dutch model's romantic looks with hair by Akihisa Yamaguchi.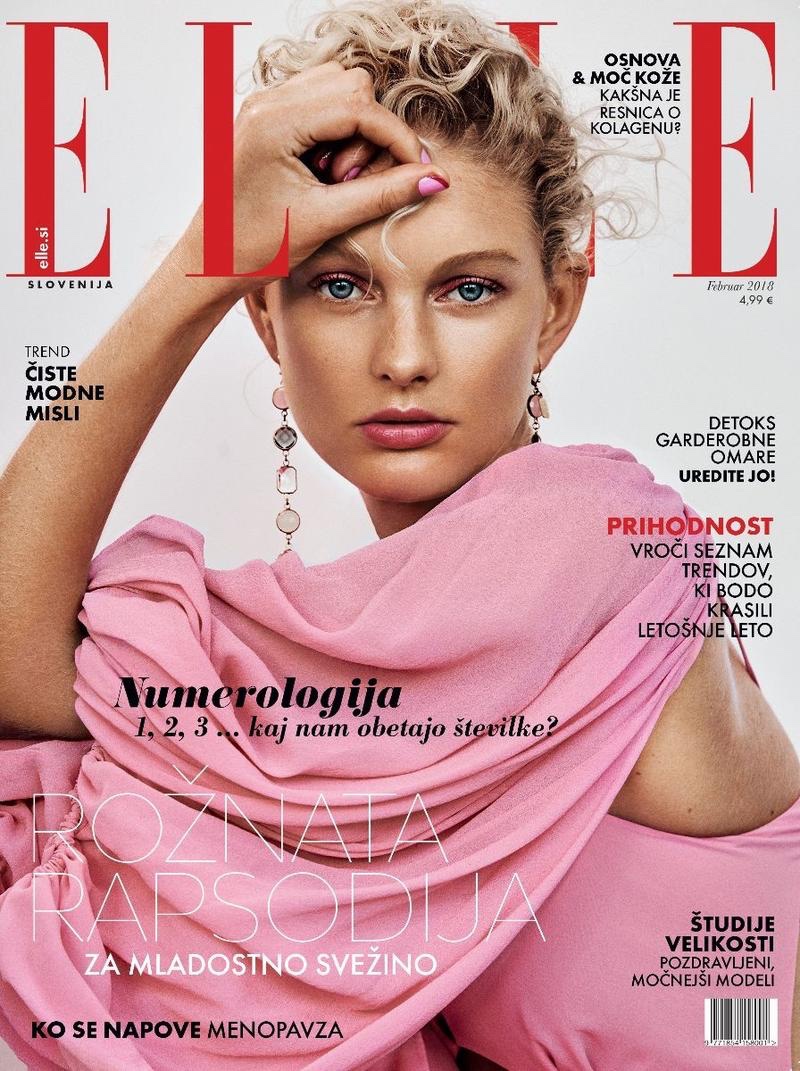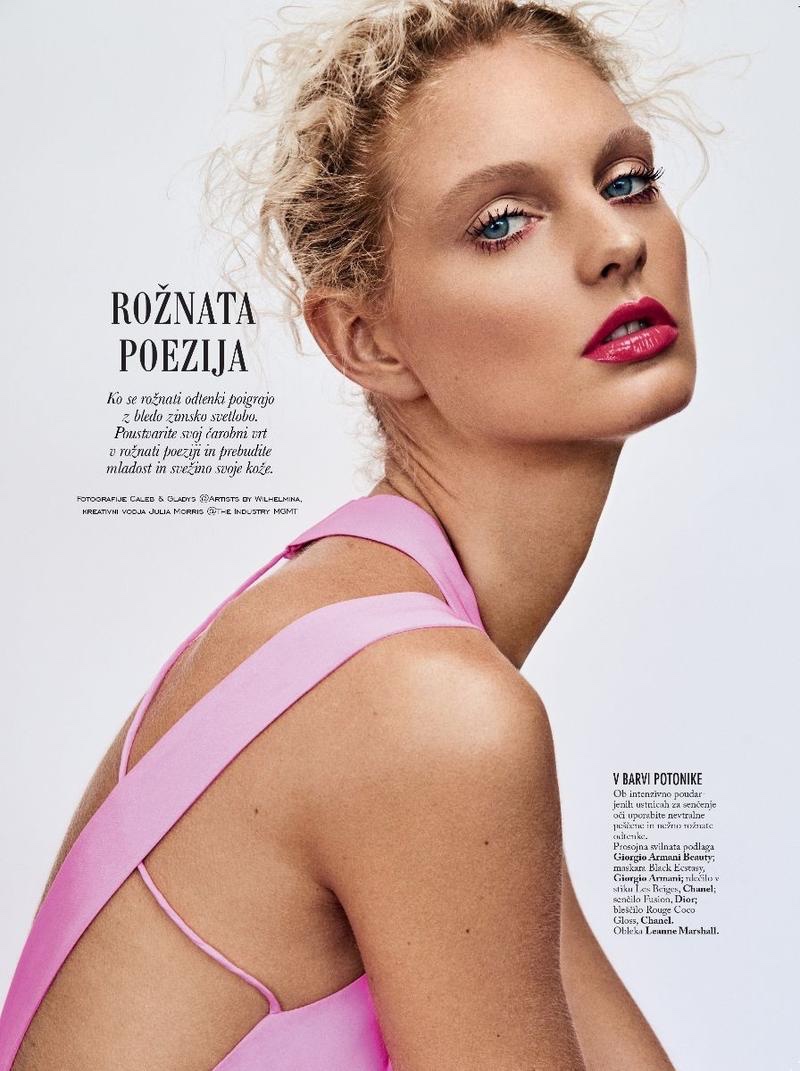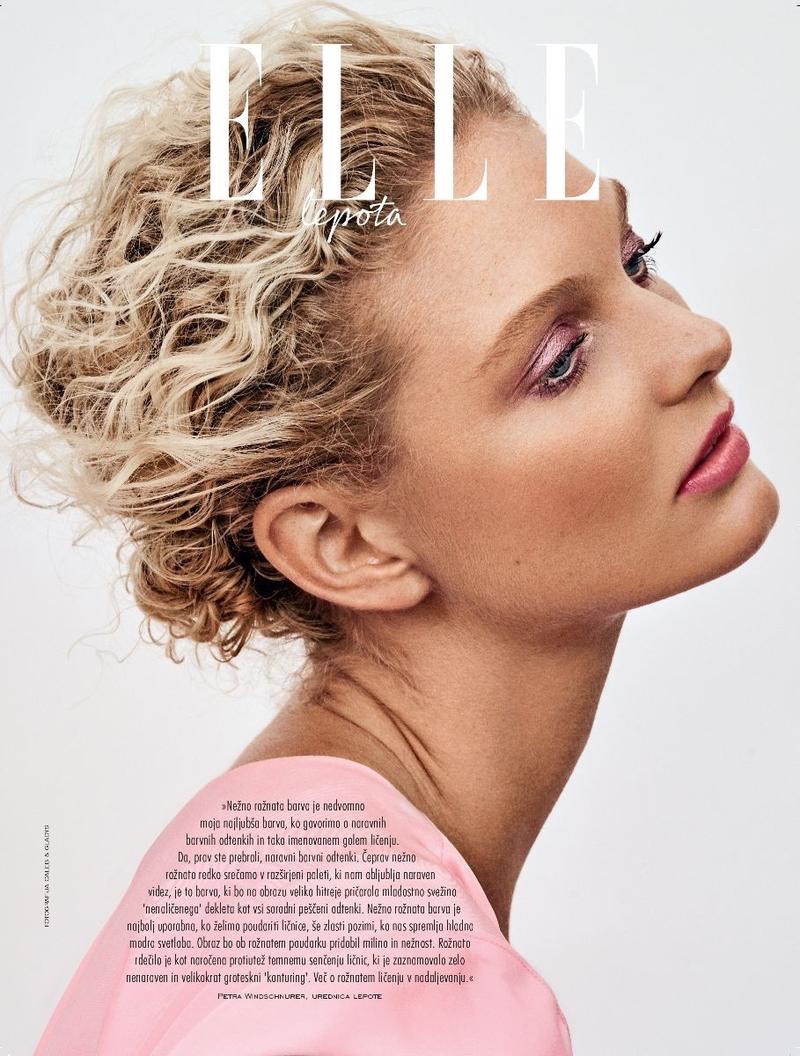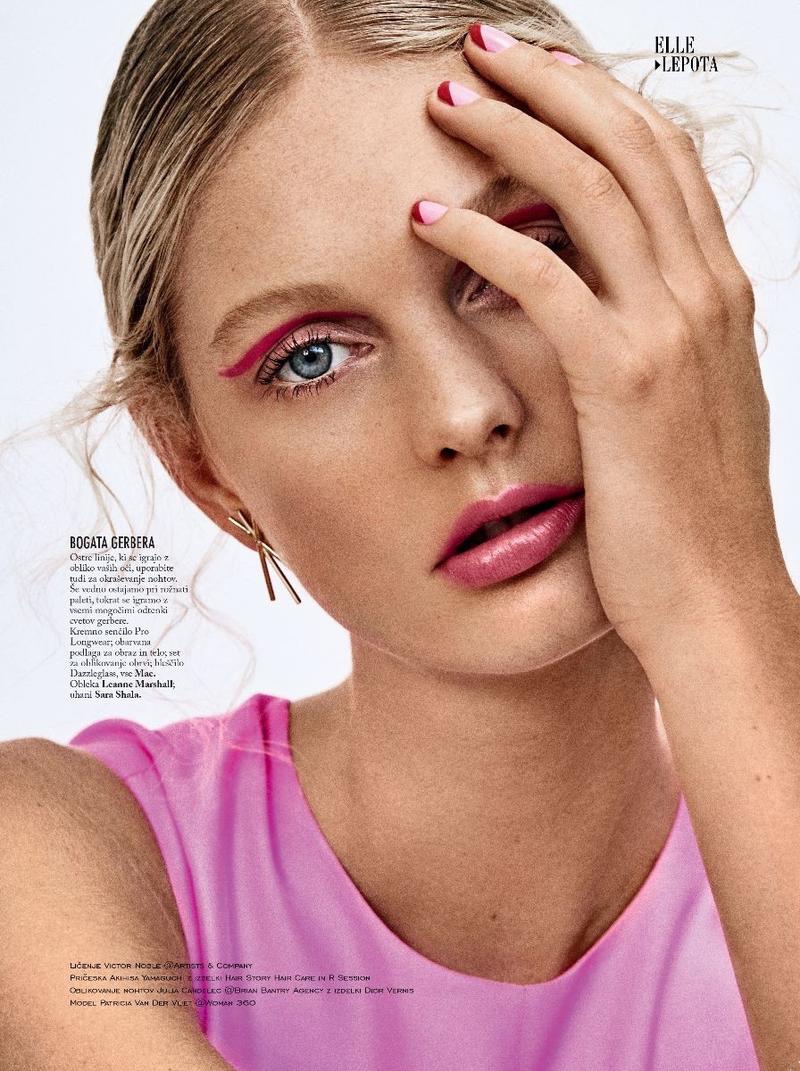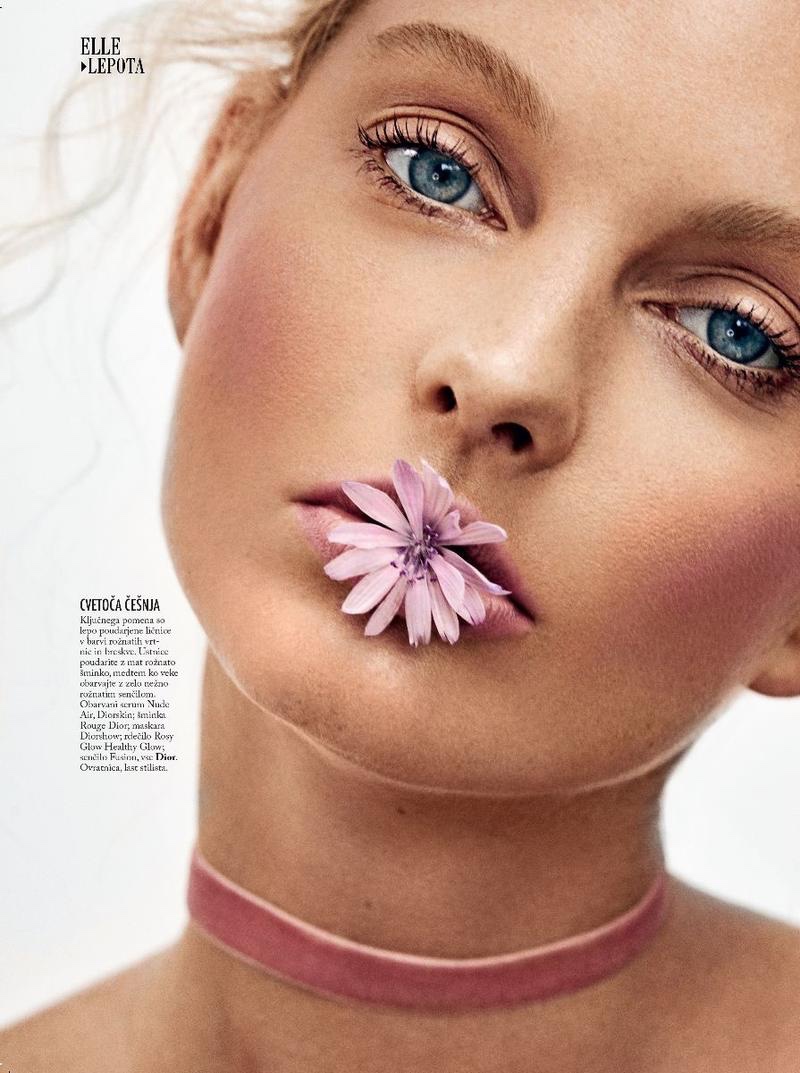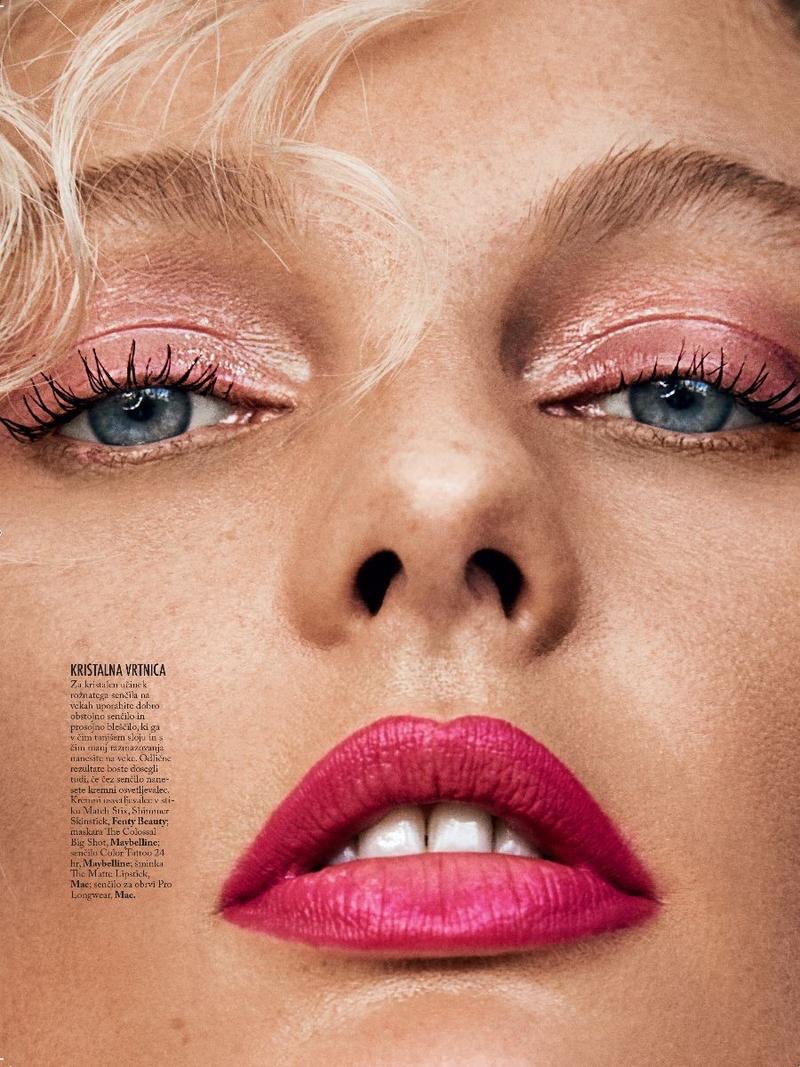 Other Brands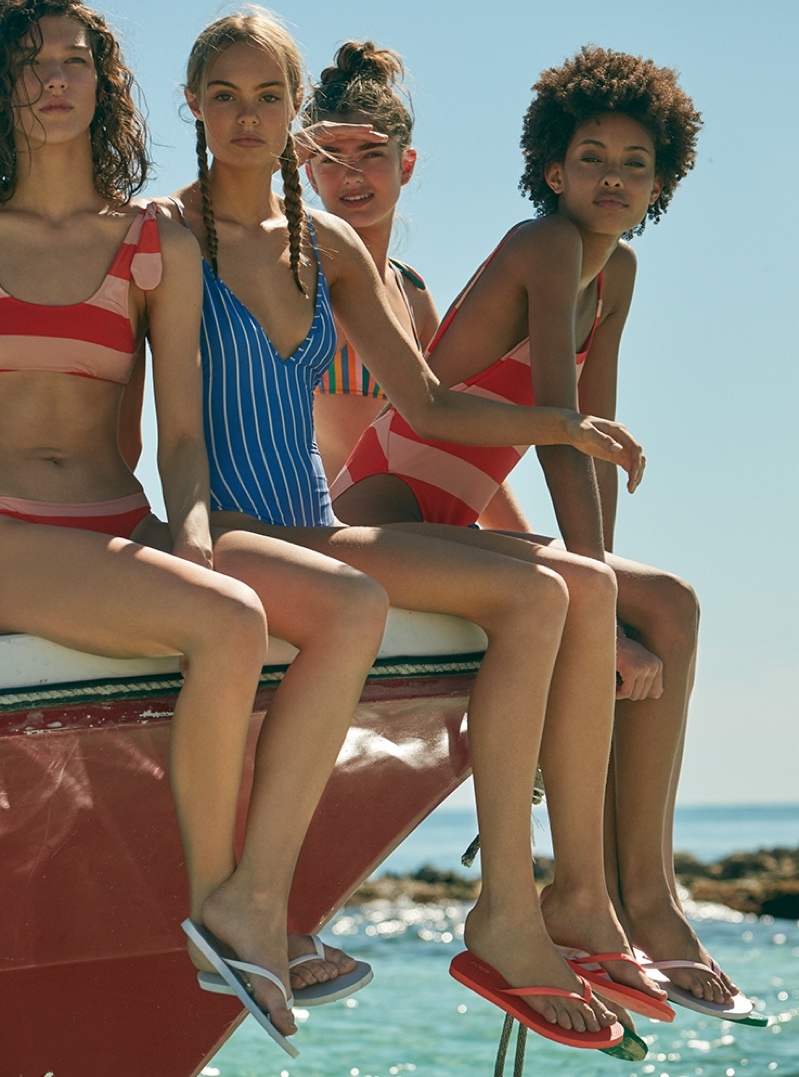 J. Crew recently launched a new, more affordable swimsuit line called Playa. The range includes playful styles and minimal silhouettes perfect for the beach or pool. The 20-piece collection starts at $22.50 for bikini bottoms and goes up to $54.50 for a one-piece swimsuit. Choose from stripes to vibrant hues including pink, red, blue and yellow. Discover some of our favorites from the Playa line below, and shop more at JCrew.com.
Related: Denim Refresh | 7 Casual Styles From J. Crewa
J. CREW PLAYA 2018 SWIMSUIT COLLECTION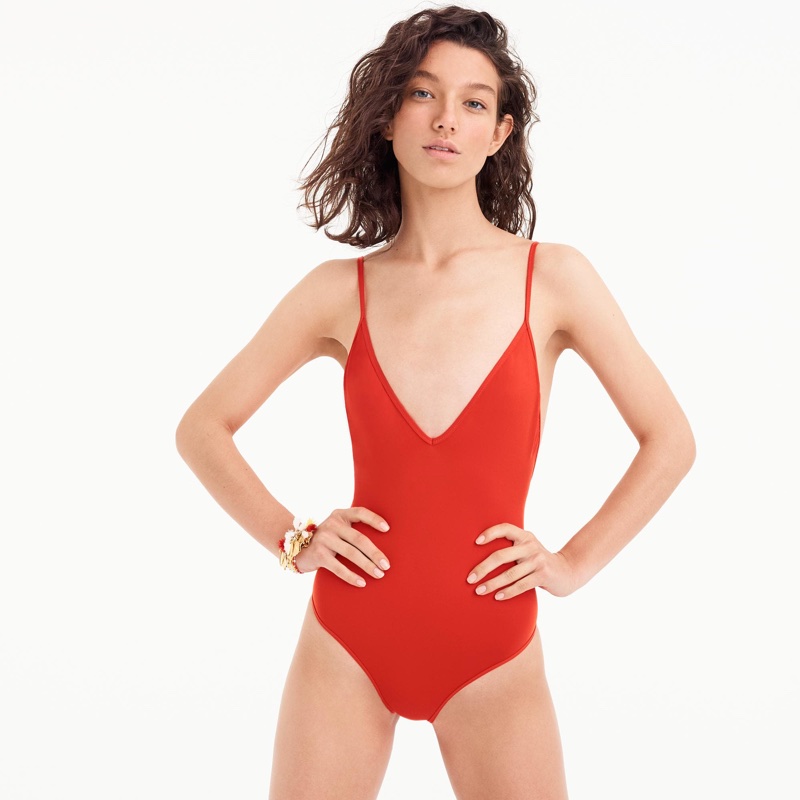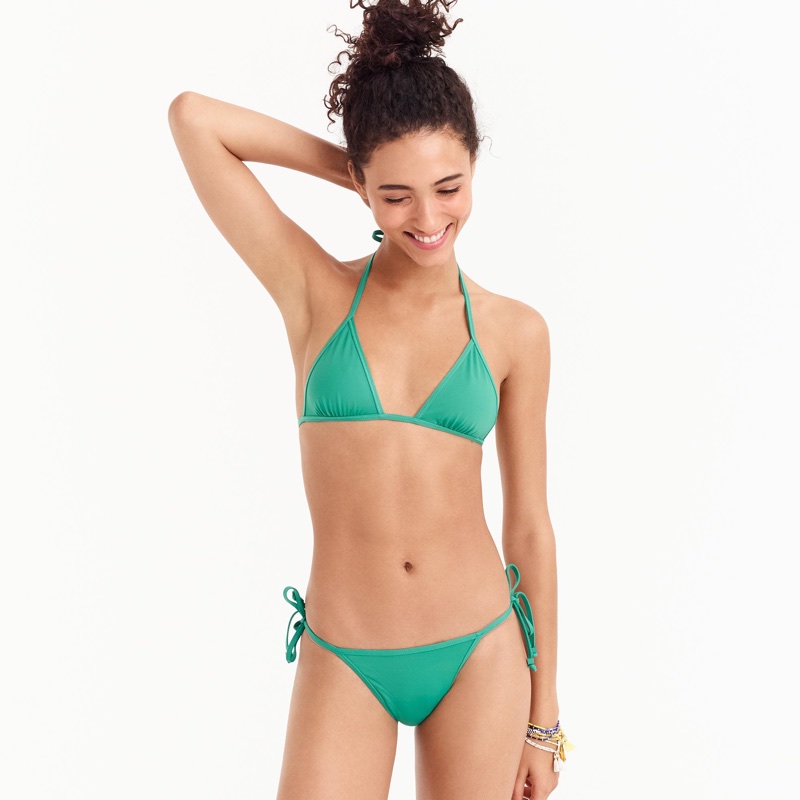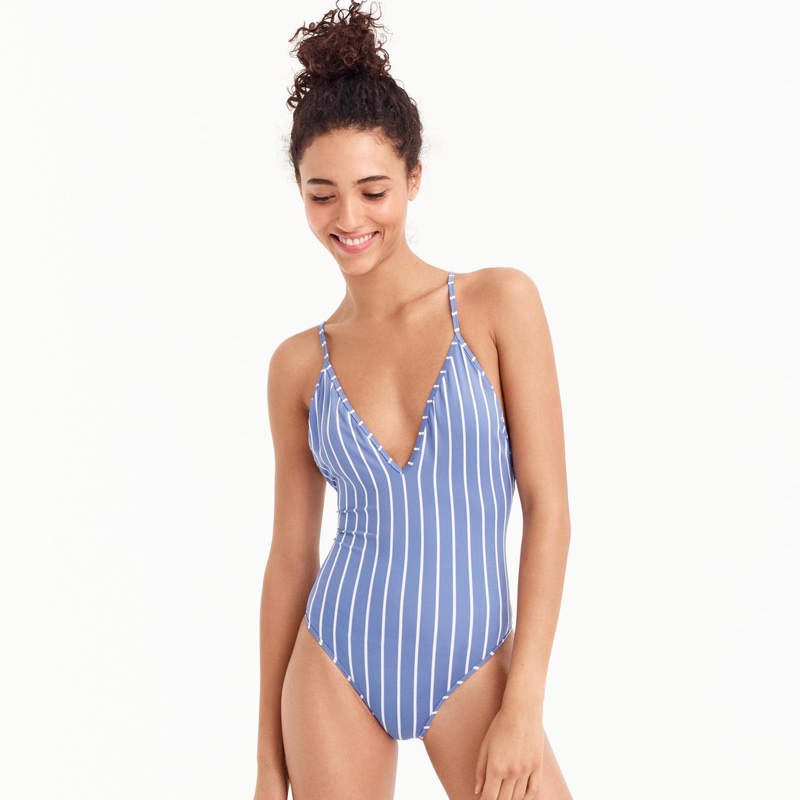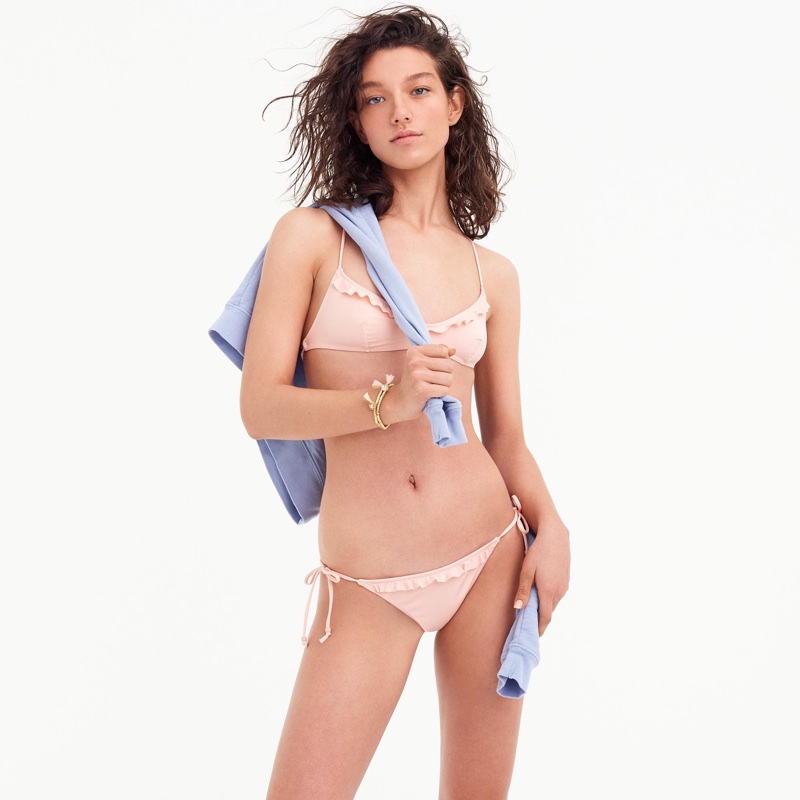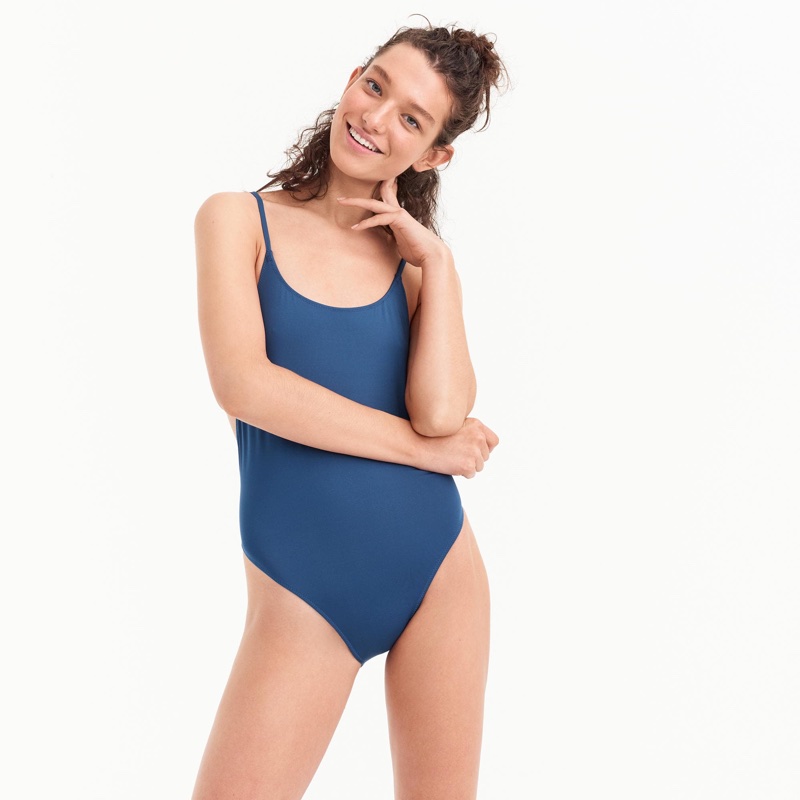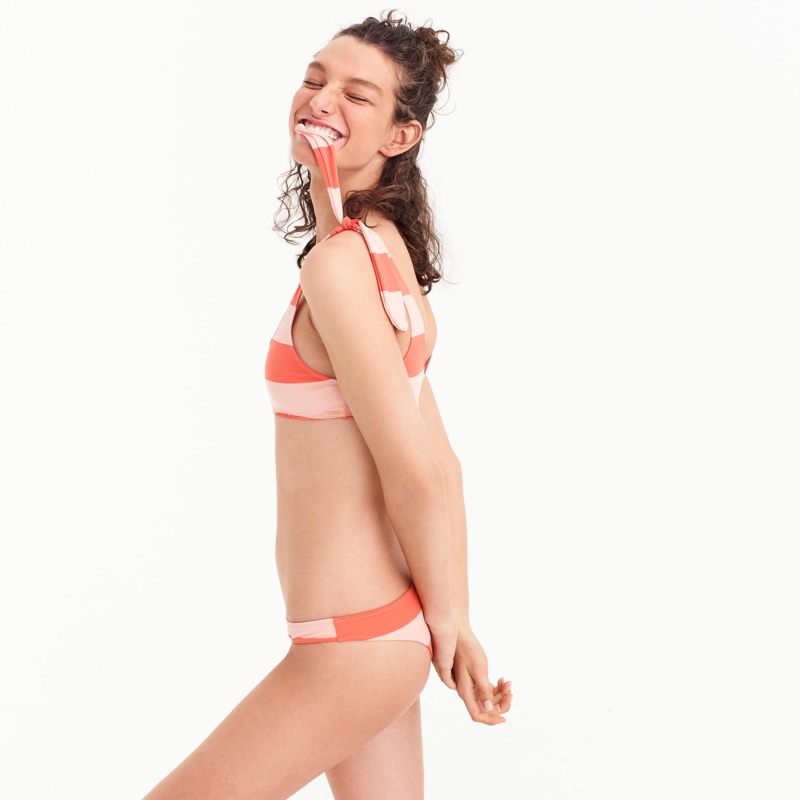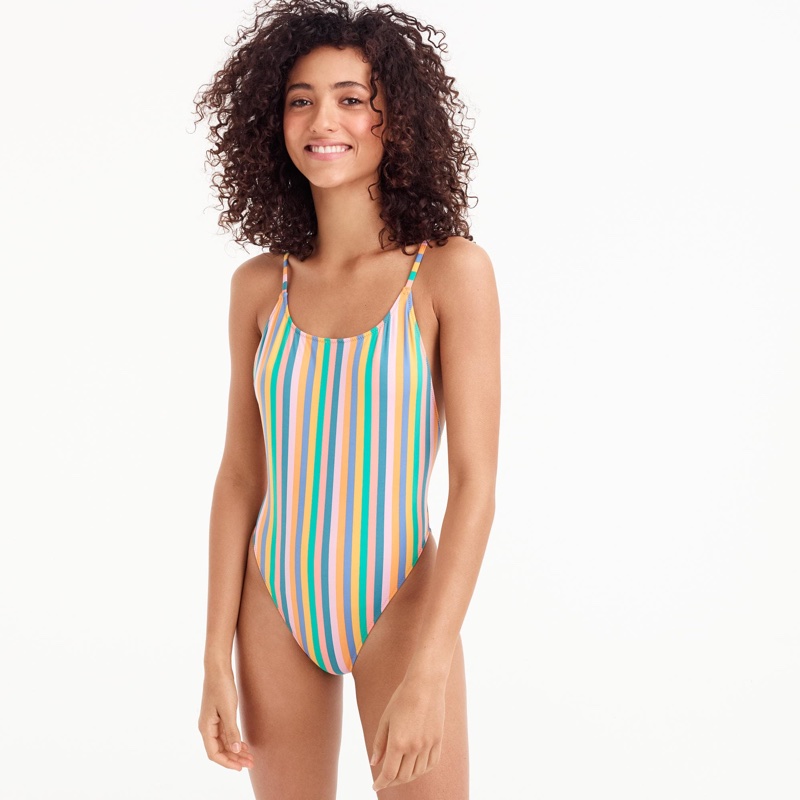 Other Brands
You can't have missed the Chanel Coco Pleated Drawstring Bag as it was showcased multiple times on the Cruise 2018 Runway. There are also other types of the Coco Pleated Bag released; like the Coco Pleats Clutches. This drawstring bag is only available in this season and will be discontinued afterwards. It's one of the Ancient Greek inspired handbags.
The Design
The crumpled calfskin leather on the Coco Pleated Drawstring Bag has been fully covered in the Coco Pleats Clutch review. The crumpled calfskin is kind-of the soft version of the crinkled aged calfskin on the Reissue 2.55 Bag. Both are crunch, but the crumpled calfskin is slightly less.
The pleated design is quite interesting because it maintains the leather flexible while creating an interest stripe-contrast. Also, the woven chain leather strap is attached to a round-ancient-greek-inspired eyelets, which is quite unique. The drawstring is also made with woven chain leather strap but it features the oversized, bold CC logo. And oh yes, it's the same CC logo as on the Gabrielle Bag.
You can carry this back cross body, or cross body but then like a backpack on your shoulder. This bag is beautiful, unique and limited.
The Interior
Each of these drawstring bags is spacious. Depending on the size, you can load a lot of stuff inside. And the leather is flexible, so overstuffing is not recommended, but possible. It's the ideal bag if you need to transport a lot of essentials.
The Prices And Sizes
Chanel Small Coco Pleats Drawstring Bag
Style code: A91757
Size: 6.3 x 6.3 x 5.1 inches
Price: $3200 USD, €3150 euro, £2920 GBP, $5290 SGD, $27400 HKD, ¥419040 JPY,16650 MYR, $4375 CAD
Chanel Coco Pleats Drawstring Bag
Style code: A91759
Size: 9.8 x 9.4 x 6.3 inches
Price: $3800 USD, €3750 euro, £3480 GBP, $6300 SGD, $32700 HKD, ¥498960 JPY,19800 MYR, $5225 CAD
Chanel Small Coco Pleats Backpack
Style code: A57145
Size: 11.4 x 5.9 x 5.9 inches
Price: $5100 USD, €5150 euro, £4780 GBP, $8650 SGD, $44900 HKD, ¥684720 JPY,27200 MYR, $7175 CAD
Chanel Medium Coco Pleats Backpack
Style code: A57142
Size: 16.5 x 5.9 x 5.9 inches
Price: $5300 USD, €5350 euro, £4960 GBP, $8990 SGD, $46600 HKD, ¥711720 JPY,28260 MYR, $7450 CAD
Chanel Large Coco Pleats Backpac
Style code: A57146
Size: 18.9 x 9.4 x 9.4 inches
Price: $8200 USD, €8100 euro, £7510 GBP, $13610 SGD, $70600 HKD, ¥1077840 JPY,42780 MYR, $11250 CAD
More Images And Colors
Other Brands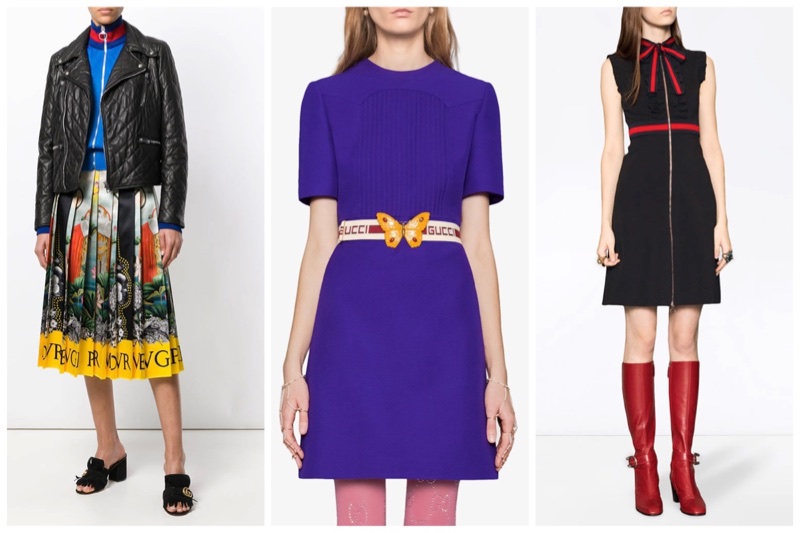 Italian fashion house Gucci's resort 2018 collection has officially arrived online. Farfetch celebrates the new season by highlighting the most standout styles. From embellished handbags to leather jackets and crystal embroidered shoes, these pieces will certainly upgrade your wardrobe. Whether you want to rock a little black dress or dramatic gown, Gucci's ultra-luxe designs have no limit. See some of our favorites from the resort season below and shop more at Farfetch.com.
Related: Gucci Gets Illustrated with 'Utopian Fantasy' Spring 2018 Campaign
GUCCI RESORT 2018 CLOTHING & BAGS AT FARFETCH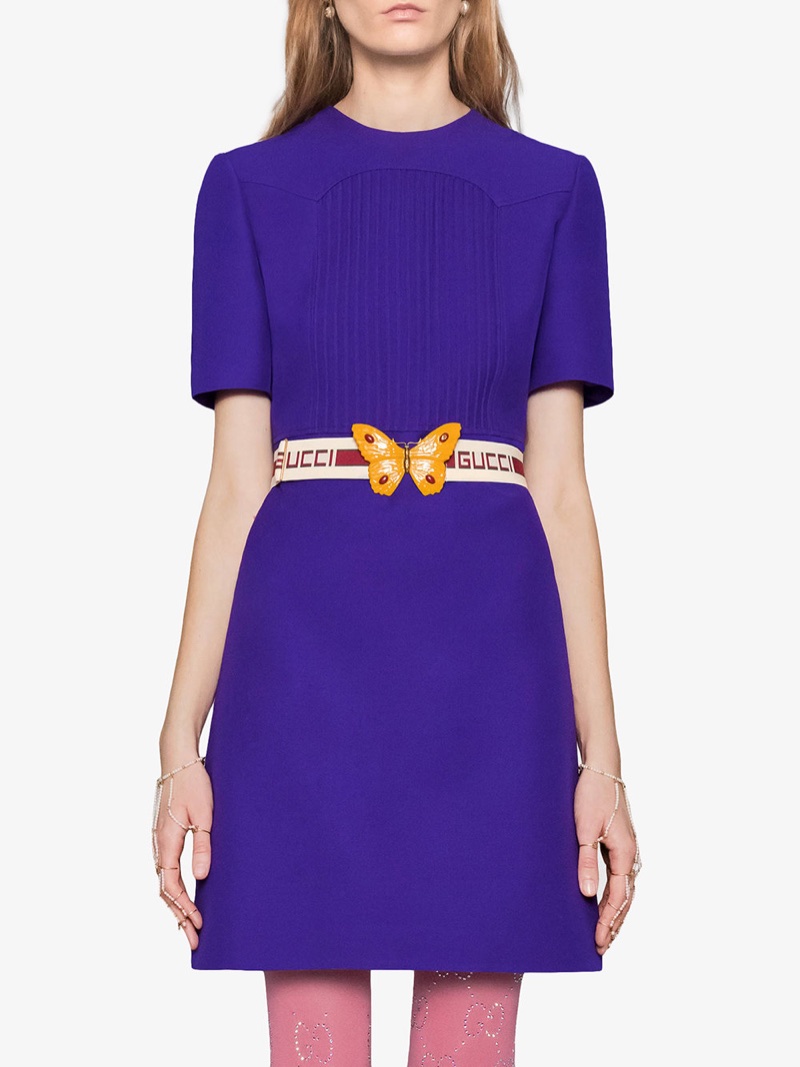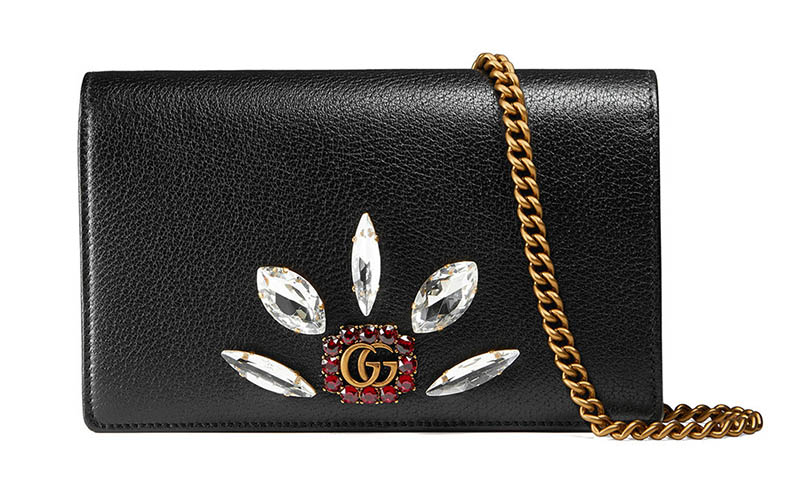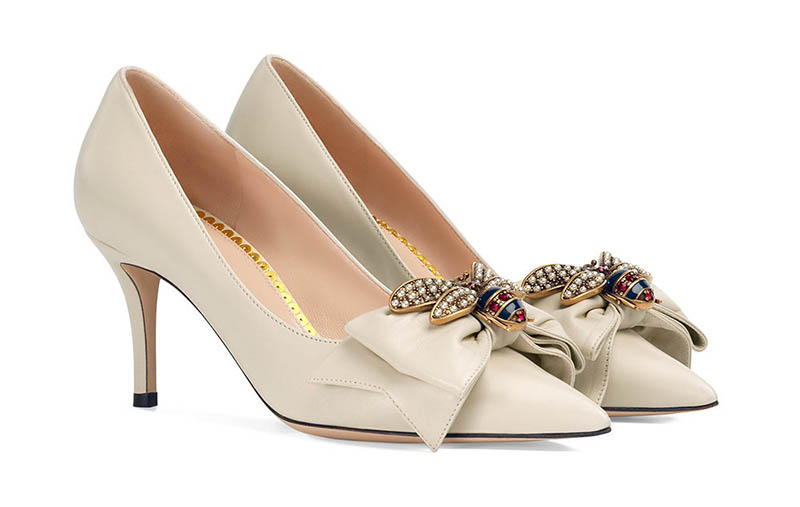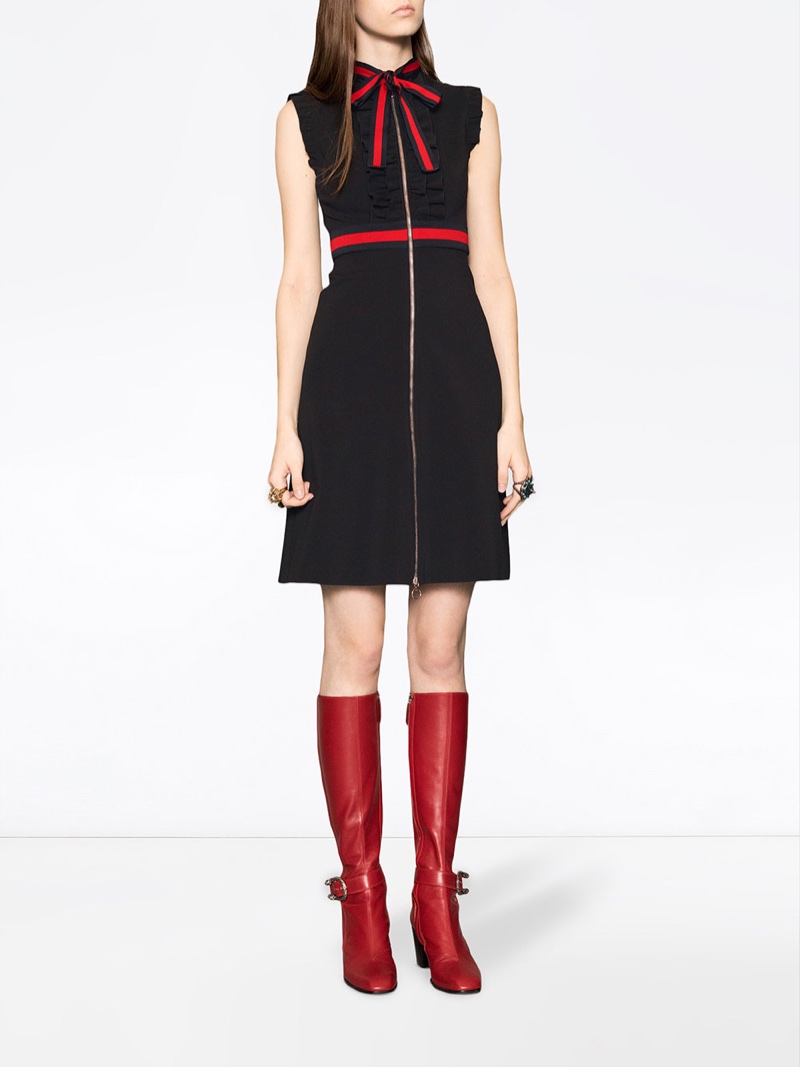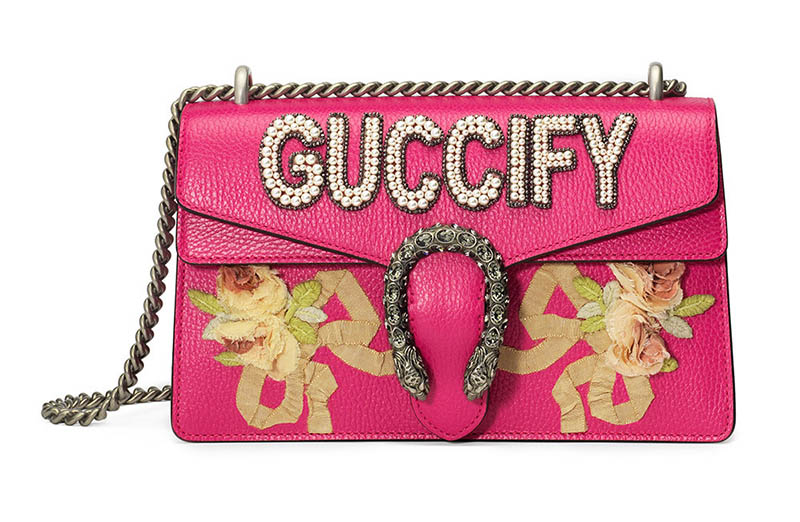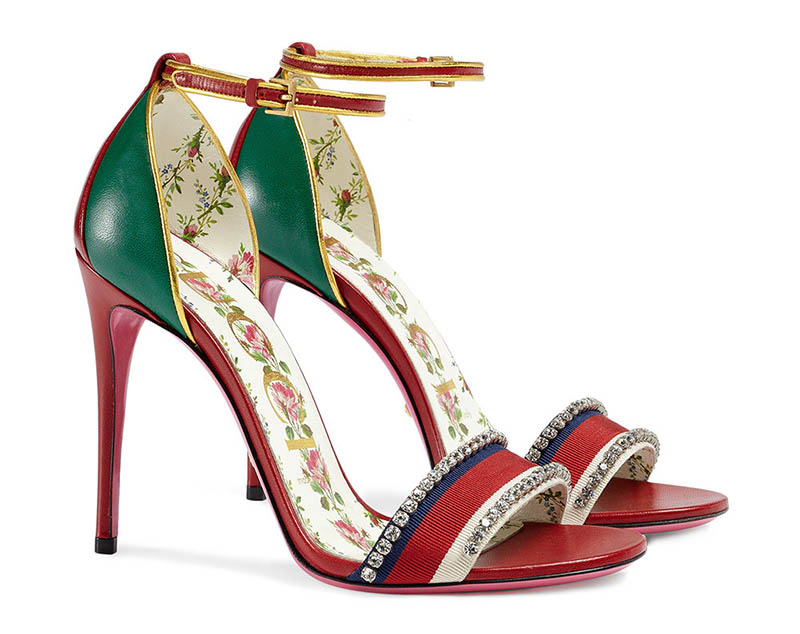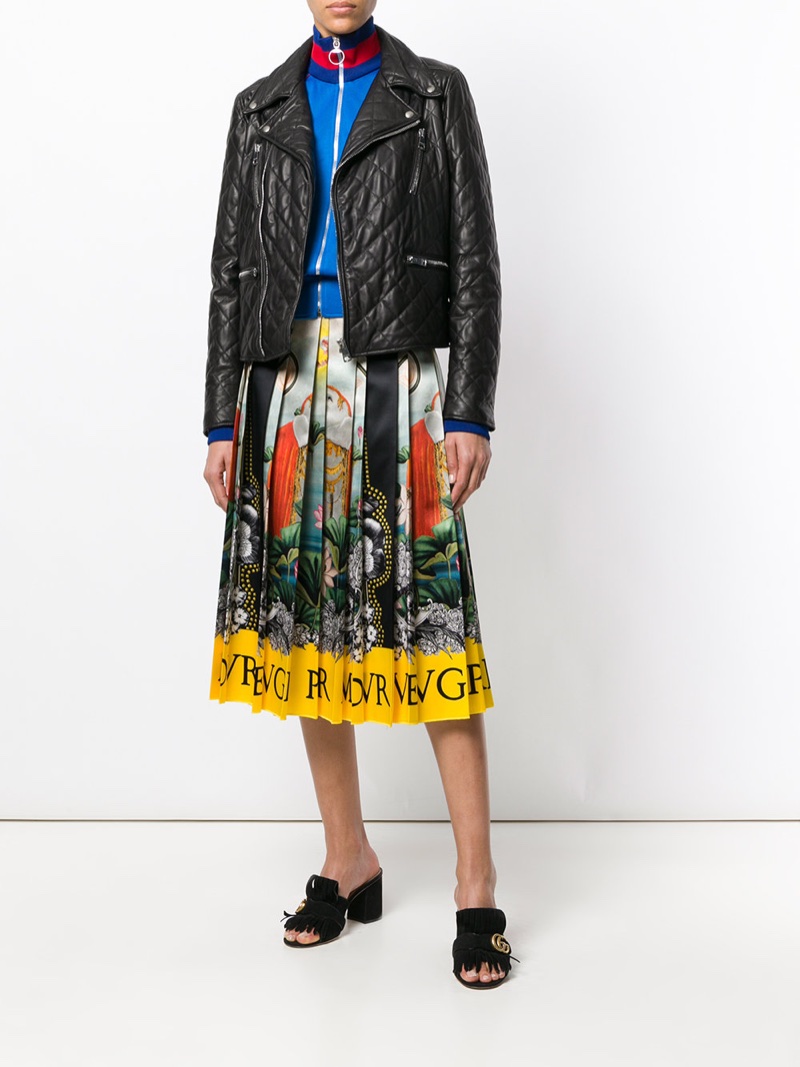 Designer Bags, Wallet, Purse, Belt & Accessories Official Site, Best Price & Quality, Free Worldwide Shipping, Free Returns. Each Bag Is A Work Of Art - Handmade - Cowhide Art - Can Custom-Made

Categories

New Posts

Hot Posts