Other Brands
We like lemon for cooking or perhaps for making refreshing tea. But do we really need to carry it around?
The fresh groceries at Hermes boutiques are getting too much inflated. This tasty Hermes Citron Clutch from the Tutti Frutti Collection was retailing for €1960 euro ($2300 USD) in 2016. But today, it's priced at $2950 USD. Really? For a Lemon?
You know, we all like to spend and shop right? But there must be some sort of good value versus the price. And we can still breath, eat and live without a lemon (no joking).
So what's so special about this Citron Clutch that its worth $2950 USD? It's made from Mysore Goatskin (okay…?). It's crafted with a handstrap (Okay…?). And there is a leather zip closure with a shape of a leaf (Aha!).
You know what's more fun? Wondering what you could have invested instead of this Hermes Citron Clutch.
1,2,3 Go.
Hermes Garden Party Bag for $2325 USD
3x Hermes Envelope Clutch for $690 USD a piece
Hermes Airsilk Duffle Bag for $1425 USD & Airsilk Backpack for $1675 USD
Hermes Evelyne III 29 Bag for $3375 USD
Hermes Silkcity 41 Bag for $2250 USD
Hermes Clic 16 Chain Wallet for $2850 USD
Hermes Bearn Wallet for $2650 USD
Hermes Constance Compact Wallet for $3175 USD
Hermes Kelly Wallet for $3375 USD
The Prices And Sizes
Measuring 8.5' x 6' x 0.5' L x H x D inches, priced at $2950 USD via Hermes boutiques.
Other Brands
The latest creation of Gucci is mixed with bold and feminine detailing. It's called the Gucci Rebelle Bag and it's released for the Fall Winter 2018 Collection.
More over, Gucci wanted to make sure that the people in fashion understands this concept. It's not Rebelle for Rebel. But it's the (Re)Belle Bag and Belle means beautiful while the 're' stands for 'about' in Latin. So basically this bag is called 'About the beauty'. Don't you just adore the name?
The Design
The Rebelle Bag is made with soft construction and framed design. The strong and feminine lines are beautiful for the urban-like moments. Knowing that it's crafted from natural grained leather will make it easier to maintain.
The washed and brushed finishing provides a somewhat worn yet refined appeal to the shape. The center clasp comes in two forms; the front features the double G, which is an archival reprisal of the house's signature emblem. The back portrays the feline head.
The Rebelle Bag is a multifunctional, which makes it a great investment. The Rebelle is a handle bag and a shoulder bag in one thanks to the detachable leather strap. If the bag is small (it comes in different sizes), then the accessory can also be worn as a clutch.
One more thing: the large size doesn't come with a shoulder strap.
The Interior
Zip the bag open, the interior is purposely made with one main compartment to maximize the space. There are also two zip pocket inside.
The Sizes And Prices
Gucci Small Rebelle Bag
Size: 11.5' x 7' x 3' (W x H x D) inches, with 21.5' inch drop shoulder strap
Prices: $1980 USD, €1490 EUR, £1330 GBP
Gucci Medium Rebelle Bag
Size: 15.5' x 10' x 4.5' (W x H x D) inches,
Prices: $2600 USD, €1980 EUR, £1790 GBP
Gucci Large Rebelle Bag
Size: 20' x 13' x 4.5' (W x H x D) inches and it doesn't come with a shoulder strap
Prices: $3200 USD, €2500 EUR, £2250 GBP
Where To Shop Gucci Rebelle Bag Bag?
1. Matches Fashion – The Gucci Rebelle Bag is available here…
2. MyTheresa – Shop here for the suede leather and more…
More Images And Colors
Other Brands
You like the Big Bag? You love the Neverfull? Then your heart will certainly fall for the Celine Made In Bag. It's designed for the Fall 2018 Collection, but it's already making a lot of buzz. You know, Celine is known for minimal and rarely create handbags with oversized logo. Because it doesn't like to brag, but it wants their designs to focus more on quality and craftsmanship.
The Design
The Made In Tote Bag gives us an opportunity to brag with Celine. The style depends on the material it's made – we can choose between textile and leather. The textile version feel more comfortable and the colors are more vibrant. The leather version is more solid and can also be worn in the Fall Winter seasons.
The uniqueness about this bag is the oversized logo on the front. It reads: 'Celine Paris, Made In Italy'. The bag can also be flat folded, so that it can be transported with ease. The canvas material is of course much easier to fold than the leather version, and it's also much lighter.
The canvas editions are made in bi-colors. The body of the bag and the top edge as well as the leather handles are crafted with different shades.
The Interior
Depending on the size, the interior has a lot of space. It also comes with an internal pouch. Carry it as a shopping bag, brag bag or for the vacations.
More Images And Colors
Other Brands
Throughout the years, the Lady Dior Bag kept its crown as one of the icons in high fashion. And we've also seen how far the Lady Dior line has expanded – today it includes wallets and even iPhone pouches. But when it comes to clutches, the only bags that come into our mind are the recently-released Lady Dior Baby Clutch With Chain and the Lady Dior Biker Clutch. These two clutches are gorgeous, but none of them looks as close as the original Lady Dior Bag like the newest Lady Dior Clutch.
The Design
The Lady Dior Clutch might be a replacement of the Miss Dior Promenade Pouch, because both are small evening bags and the functionalities are about the same. This iconic-inspired style is more than just a clutch. It comes with a removable chain of 120 cm, which is long enough to use for shoulder carry.
So this Lady Dior Clutch can be transformed from a small flaunting shoulder bag to an evening clutch in seconds. This two-in-one bag makes it practical even for special occasions – do you know a nice dress that goes with it?
Designed with the signature Cannage Topstitching, crafted in solid colors and gold hardware. The DIOR charm is creatively attached to the side. This clutch is made from super soft lambskin, but in the future we might see a lot more choices in different leathers, colors and decorations.
The Interior
The Lady Dior Clutch's interior is full of surprises. Inside you will find one large compartment, 1 flat pocket and 2 removable parts. The removable parts are 1 zipped pocket and 1 pocket containing 8 card slots and 1 flat pocket. So can you resist? Can you?
The Prices And Sizes
Measuring 22 x 12 x 5 cm, priced at £980 GBP, €1050 EUR, ₩1600000 WON via Dior boutiques.
More Images And Colors
Other Brands
Not every seasonal handbag is lower priced than the Classic Flap Bag. But for the Chanel Elaphe Double Chevron Flap Bag from the Pre-Fall 2018 Collection, we get the value for the cash we invest. Not only is the style refreshing and unique, but it's created with a touch of exotic leather. The overall appearance feels fabulous and timeless. So should we put it on our wish list?
The Design
The chevron quilting is as famous as the diamond quilting because both appear to be chic. The Double Chevron Flap Bag is designed with a chevron-stitched flap, but below the flap it's made in smooth leather. The chevron stitching moves from the flap to the back.
But what's truly overwhelmingly gorgeous is the double flap. The outer flap is crafted in calfskin, but there is another flap behind the calfskin flap. That flap is made from Elaphe, which is an exotic leather. The Elaphe flap is crafted with the CC logo, but the calfskin flap is also built with a gold button cc that function as a closure.
The sides are also embellished with Elaphe leather as well as the leather patch of the chain-leather strap. And also, the reason why we crazy about the bag is the multiple ways of carrying. The chain can be used as a handle bag (this handle chain is made from gold and silver hardware). Then there is a long chain with leather patch for shoulder carry.
The back also comes with a back pocket just like the classics. This back pocket is also made from Elpahe.
The Interior
This is a flap bag, which means that there is enough space for your must-take essentials. And also the interior space depends on the size of the bag. There are multiple sizes, but the 'mini size' is comparable to the Small Classic Flap Bag, but then a bit smaller.
The size of the Chanel Mini Double Chevron Flap Bag is 5.5' x 2.3' x 8.6' inches and the price of the Small Classic Flap Bag is 5.7' x 9.3' x 2.3' inches. Just to give you some comparison.
The Prices And Sizes
Chanel Mini Elaphe Double Chevron Flap Bag
Style code: A57470
Size: 5.5′ x 2.3′ x 8.6′ inches
Price: $5200 USD, $6775 CAD, €4650 EURO, £4180 GBP, $7930 SGD, $42600 HKD, $7740 AUD, ¥652320 JPY, ¥38100 CNY, ₩6480000 WON
Chanel Small Elaphe Calfskin Double Chevron Flap Bag
Style code: A57471
Size: 5.9′ x 3.1′ x 10.2′ inches
Price: $5700 USD, $7425 CAD, €5100 EURO, £4580 GBP, $8700 SGD, $46700 HKD, $8490 AUD, ¥716040 JPY, ¥41800 CNY, ₩7110000 WON
More Images And Colors
Other Brands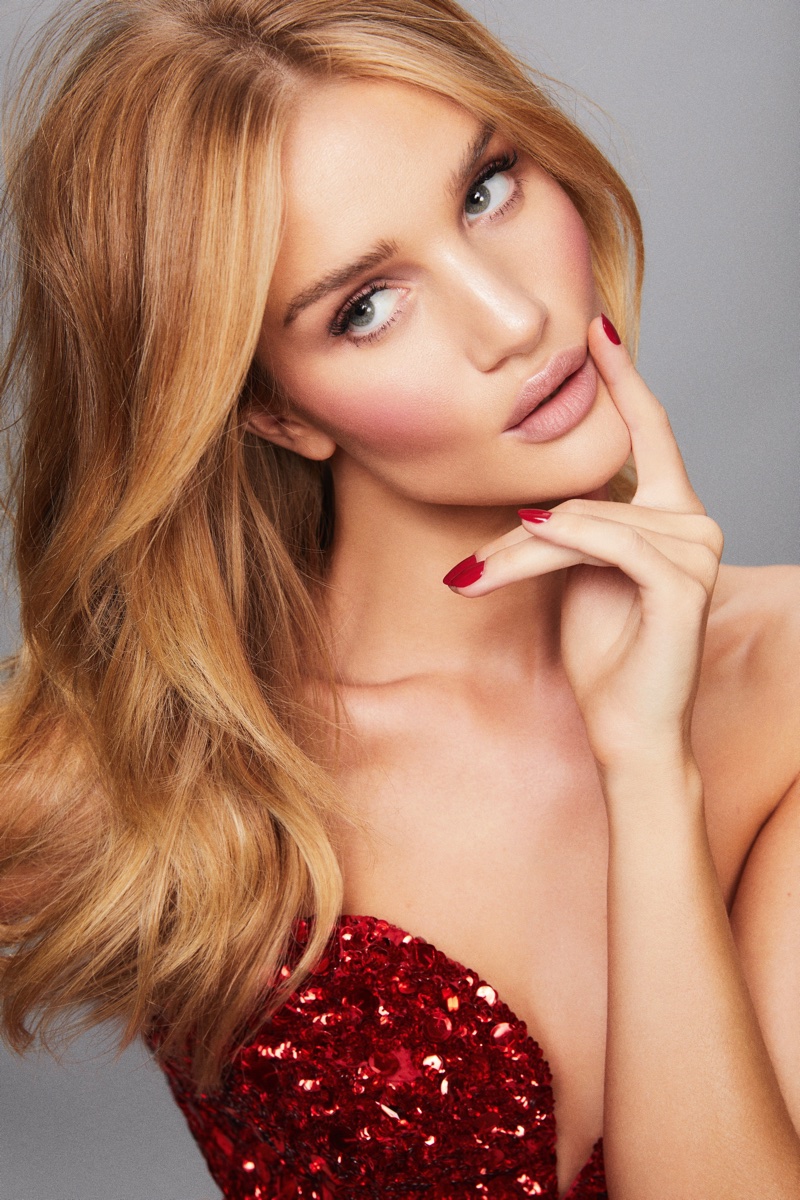 Rosie Huntington-Whiteley has tried many different beauty products as a top model through the years. And just last month, the British stunner launched a new beauty website called Rose Inc. "I hope you won't think of this website as a rule book, but as your best girlfriend's notebook," Rosie wrote about the project's mission. For the site's promotional images, the blonde poses in a glamorous photoshoot captured by Kai Z Feng. Makeup artist Katie Jane Hughes works on Rosie's radiant face with hair by Christian Wood.
Related: Rosie Huntington-Whiteley Models Pre-Fall Styles for Harper's Bazaar Australia

ROSIE HUNTINGTON-WHITELEY FOR ROSE INC.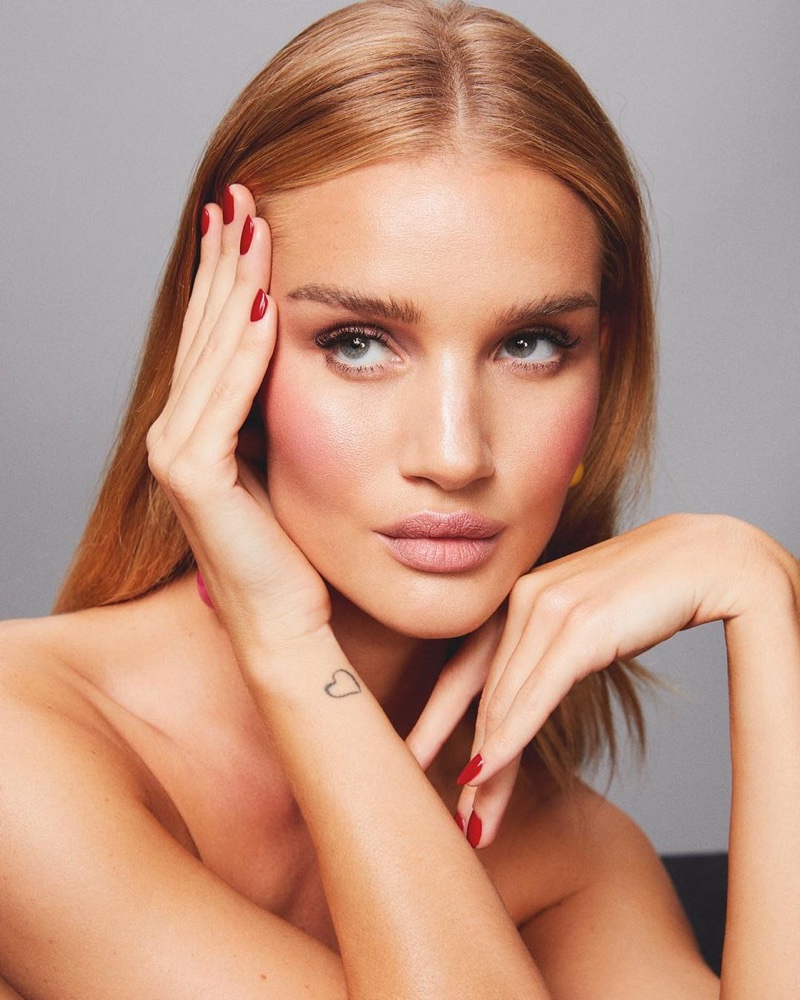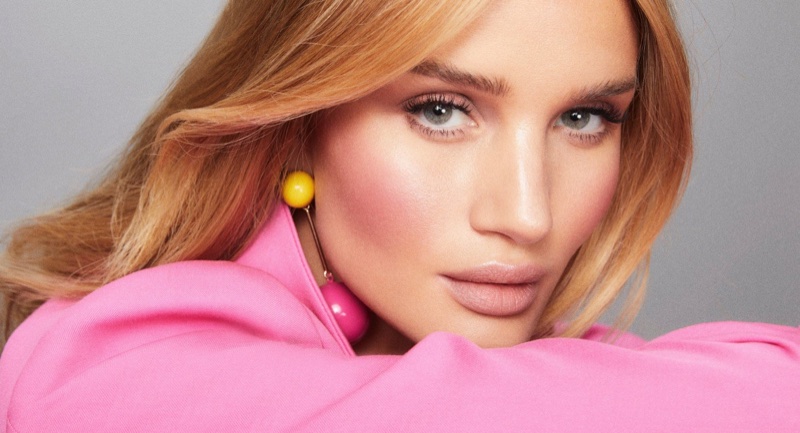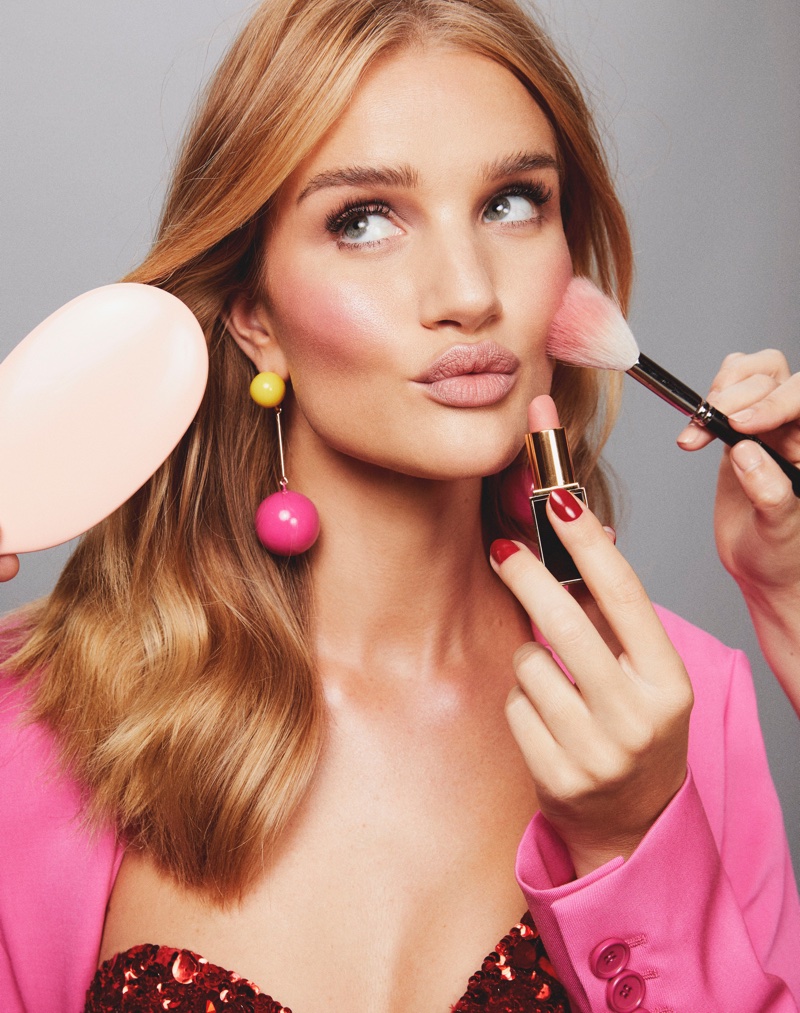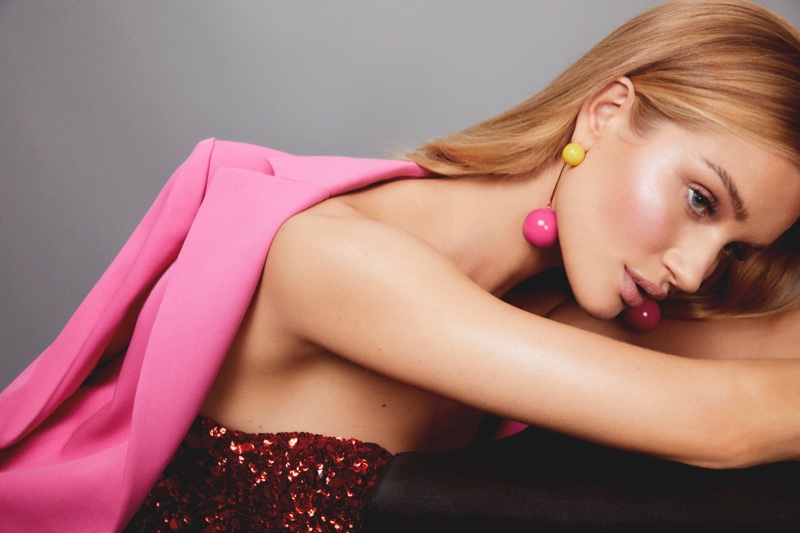 Designer Bags, Wallet, Purse, Belt & Accessories Official Site, Best Price & Quality, Free Worldwide Shipping, Free Returns. Each Bag Is A Work Of Art - Handmade - Cowhide Art - Can Custom-Made

Categories

New Posts

Hot Posts