Other Brands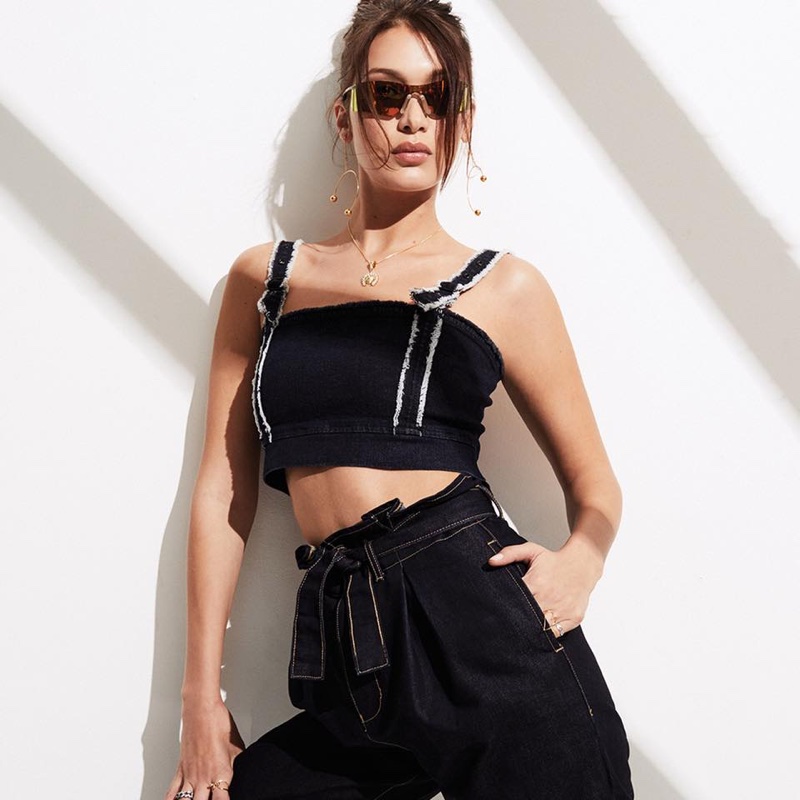 Since being named the face of Penshoppe last year, Bella Hadidcontinues to impress in the Philippines-based brand's campaigns. And now, the brunette beauty stars in the DenimLab 2018 series. Bella poses in super cool styles ranging from overalls to jean skirts and boxy jackets. The American stunner exudes pure attitude in every shot with her hair in a messy updo and winged eyeliner.
Related: Bella Hadid Models Bold Stripes for Penshoppe's Spring 2018 Campaign
CAMPAIGN: BELLA HADID FOR PENSHOPPE DENIMLAB 2018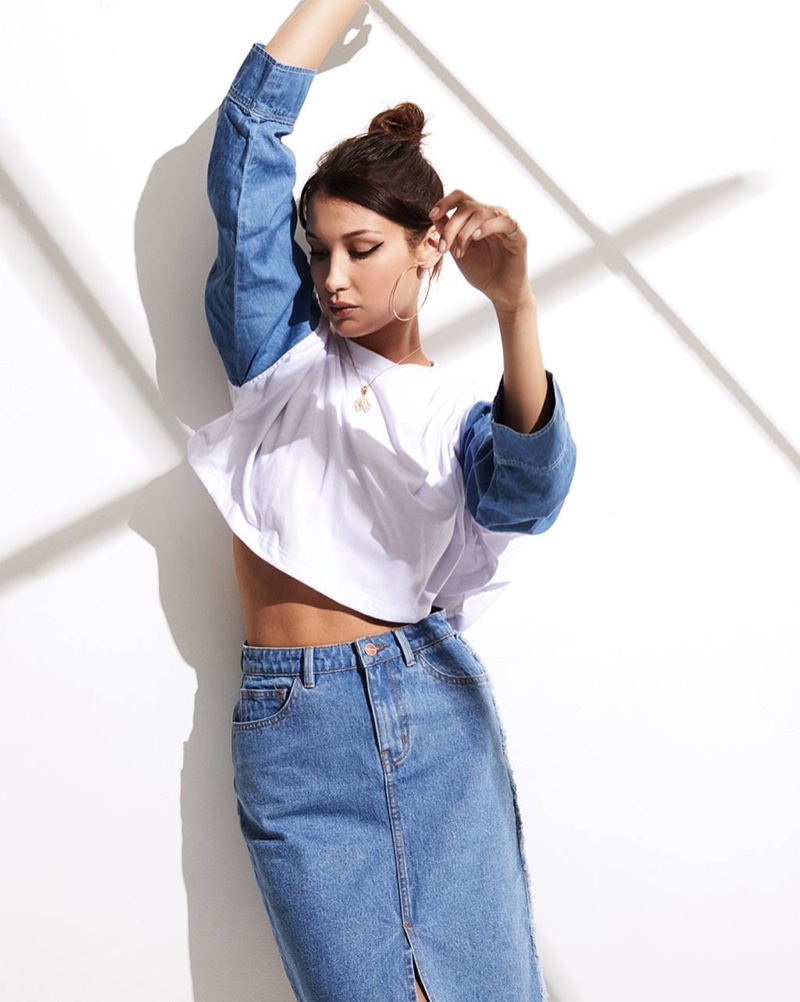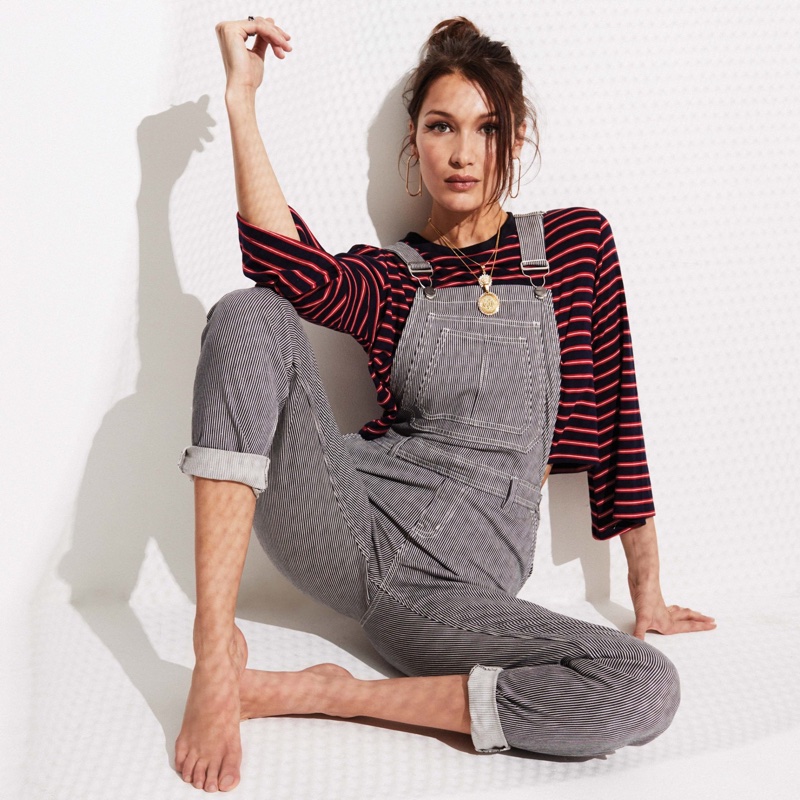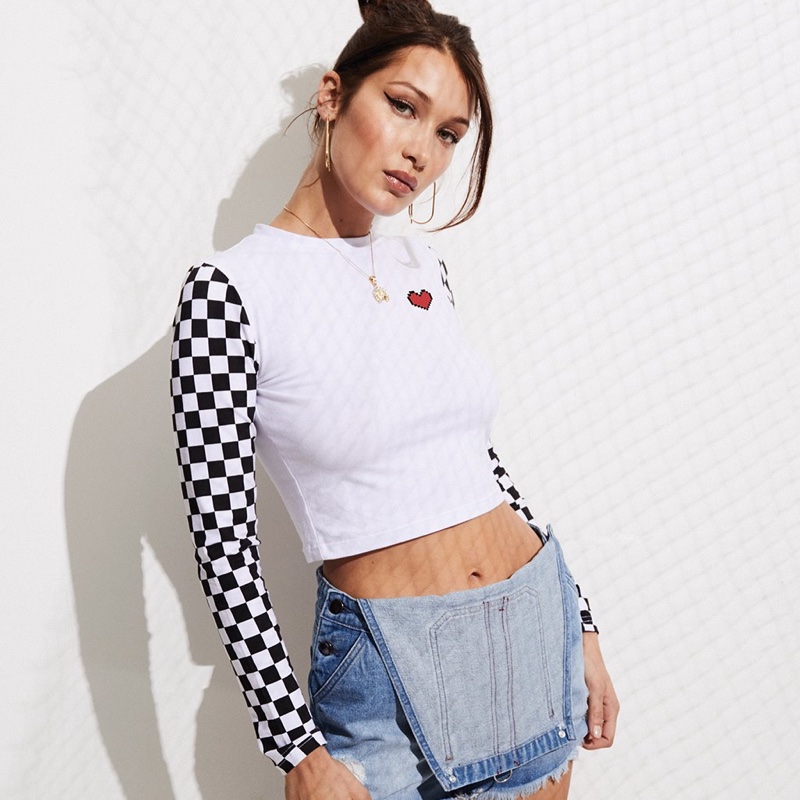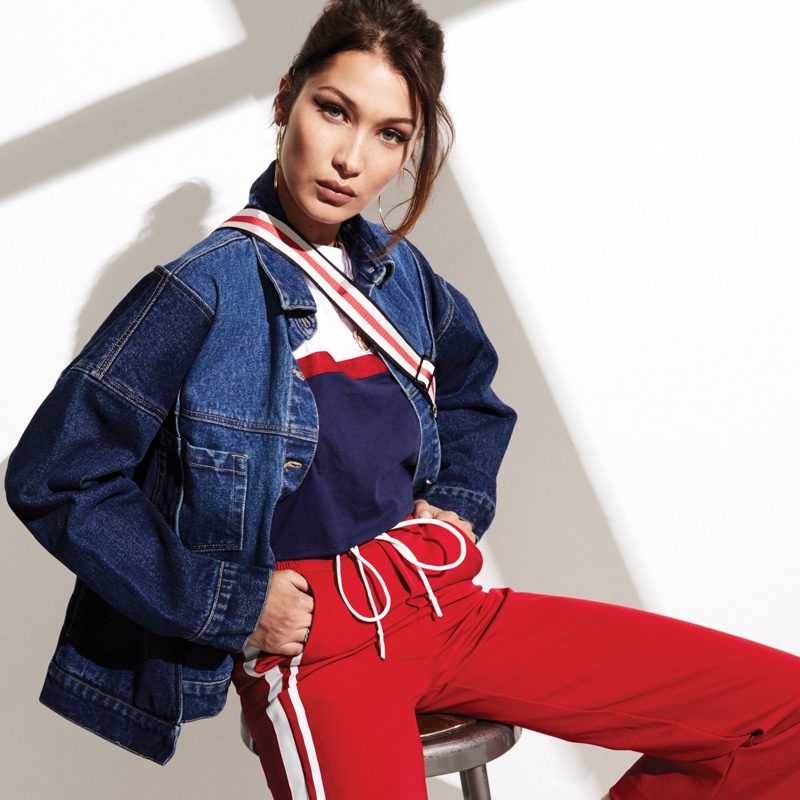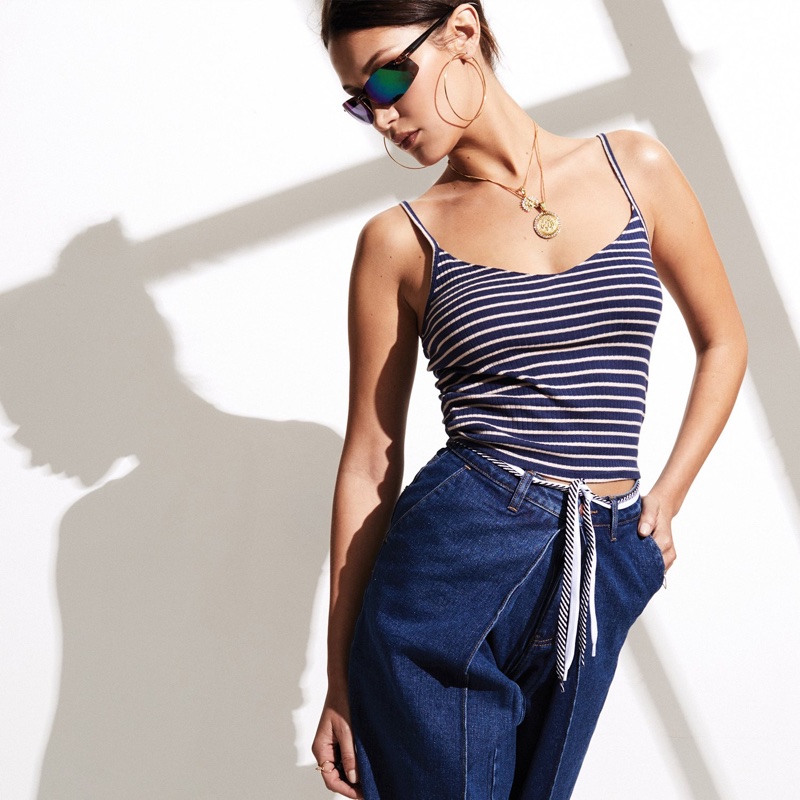 Other Brands
Dior is no longer sticking to the classics, it has established itself as one of the most innovative designer brands in the world. Every few months or so, we will be mesmerized by the beautiful handbags that they create. Some of them look fabulous, elegant and timeless, and that's also what we're hunting for right?
Like the latest DiorDirection Flap Bag for the Spring Summer 2018 Collection. It's designed with complete new face, new logo and we're dazzled. The shape and chain reminds of the C'est Dior Shoulder Bag, but perhaps some components have been used in crafted this new style.
The Design
The first thing anyone will notice when looking at the DiorDirection Bag is the front clasp. What we see is the CD logo on the back but reinforced with two golden metal sticks on the front. The clasp gives us a vintage appeal – more like an historical piece from the medieval times.
The bag comes with large jewellery chain for shoulder or cross body carry. The chain can be detached to transform the bag into an evening clutch. The aged gold hardware supports the classic look.
Every detail have been refined, like the sliding chain and the construction of this new signature clasp. The DiorDirection is made with butter smooth lambskin. Lambskin is more fragile than calfskin, but it doesn't mean that it's not durable.
The Interior
So what's inside this bag? There are two open compartments. One compartment comes with a zip pocket. There are plenty of spacious for all your daily essentials.
The Prices And Sizes
Measuring 22 x 16.5 x 9 cm, priced at £2350 GBP, €2500 EUR.
More Images And Colors
Other Brands
Sara Sampaio graces not one but two covers for the June 2018 issue of Vogue Mexico. In front of the lens of Giampaolo Sgura, the Portuguese model wears a Tory Burch sweater and swimsuit. For the other cover, Sara poses in a scuba mask and Tomas Maier dress styled by Paul Cavaco. For accompanying spread, the brunette wears designs from labels such as Chanel, Ulla Johnson and Lisa Marie Fernandez.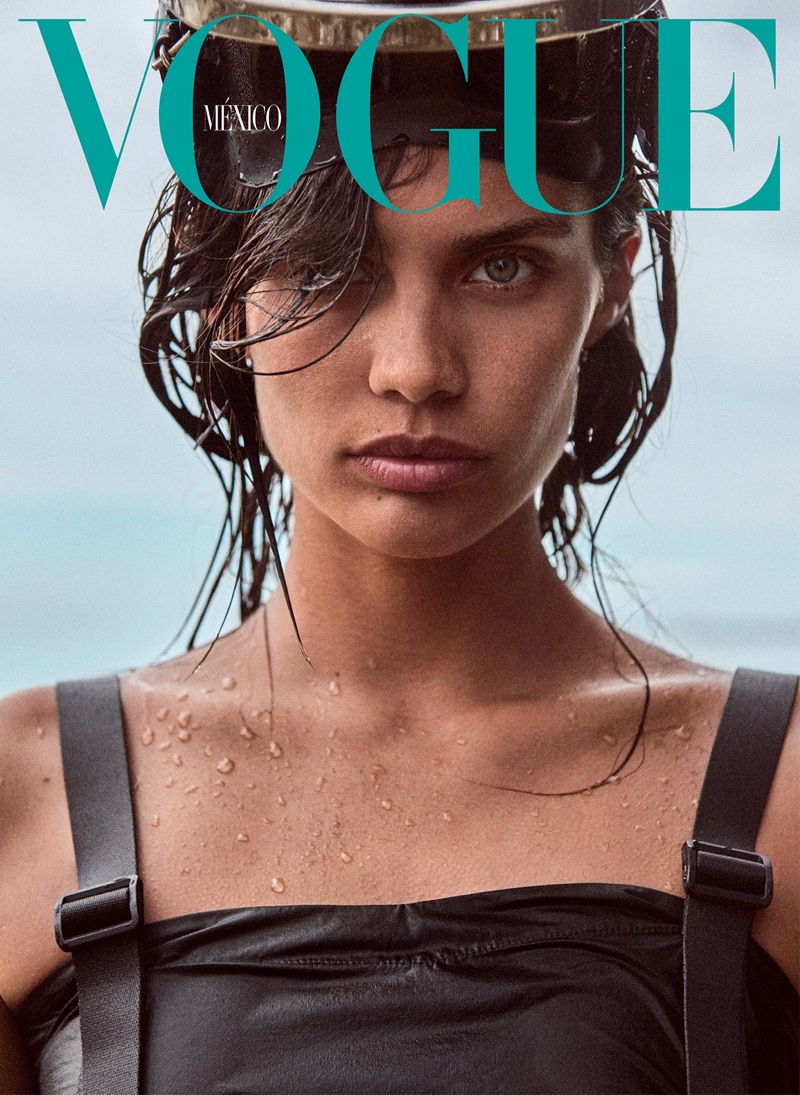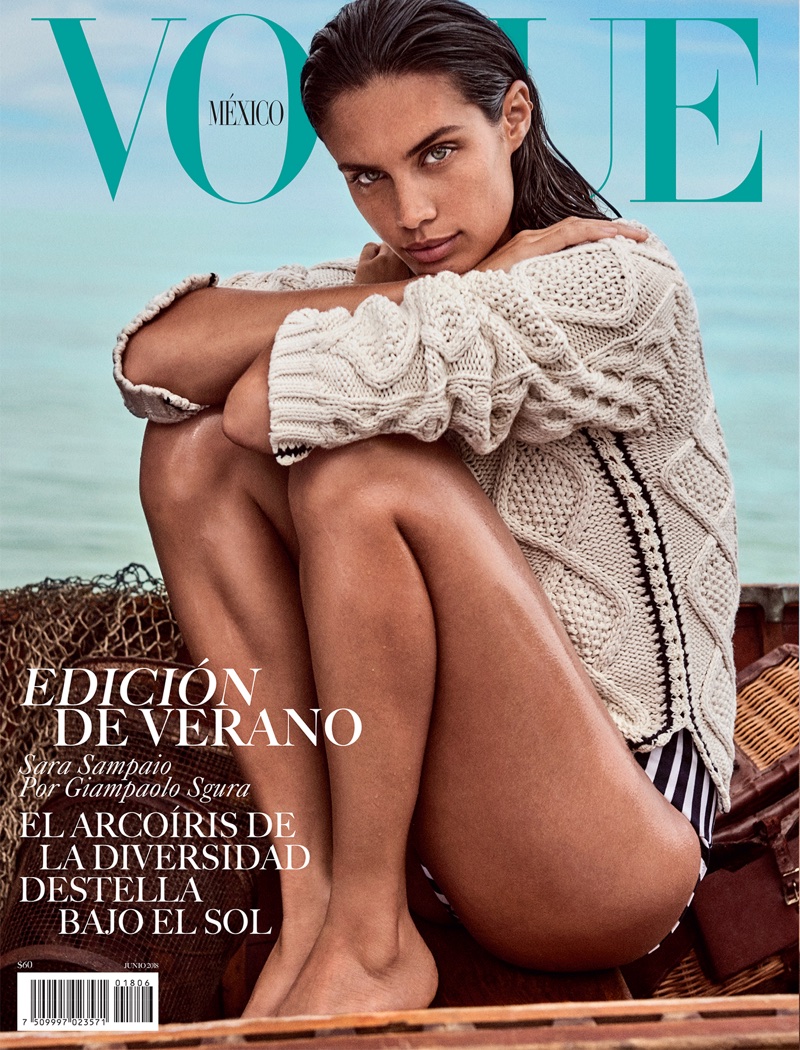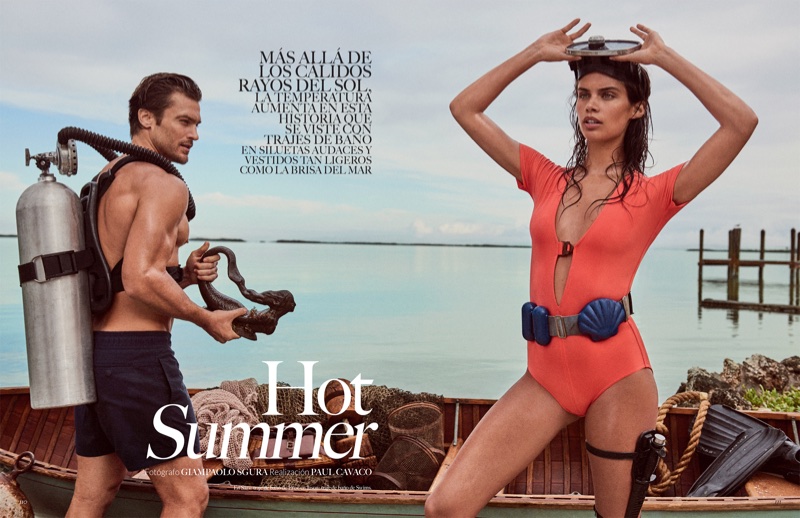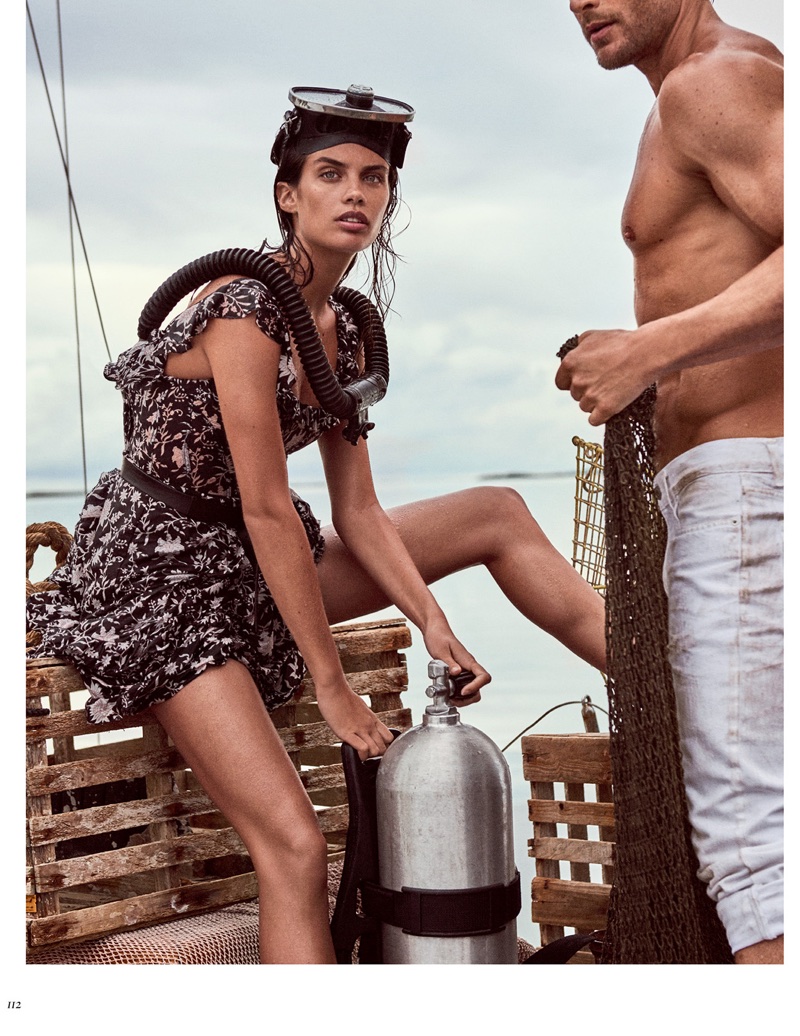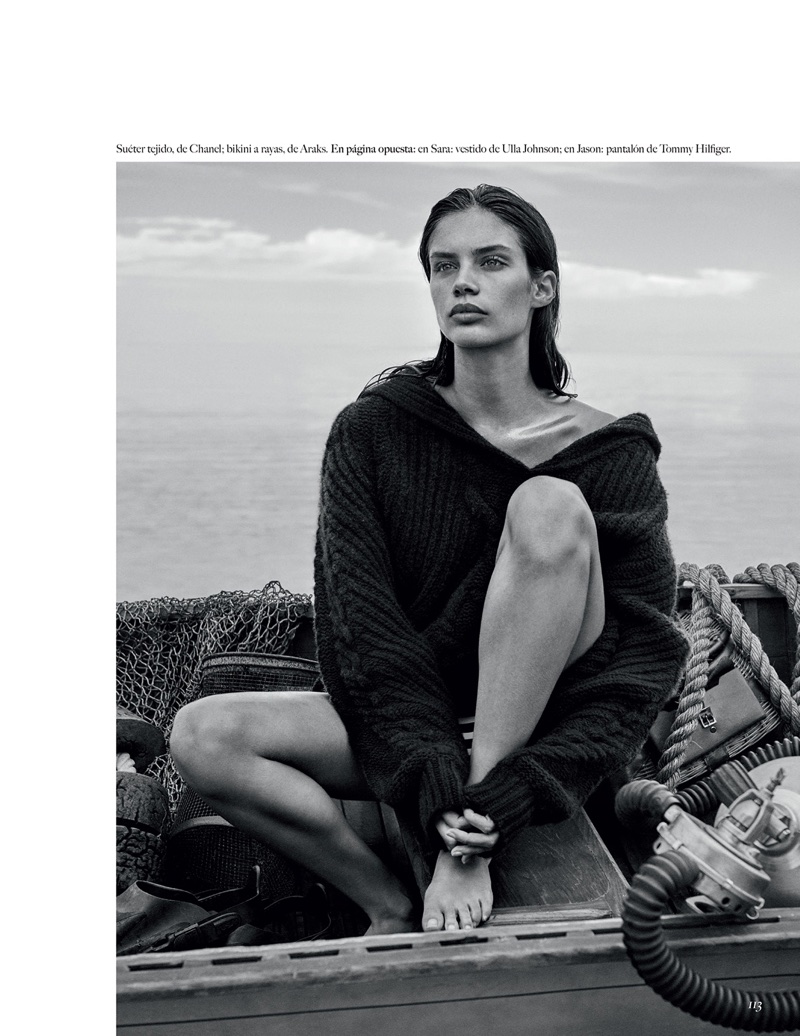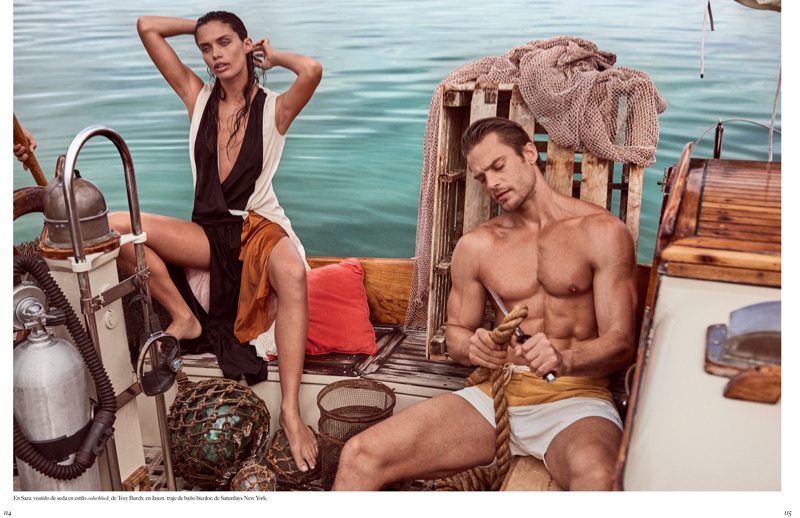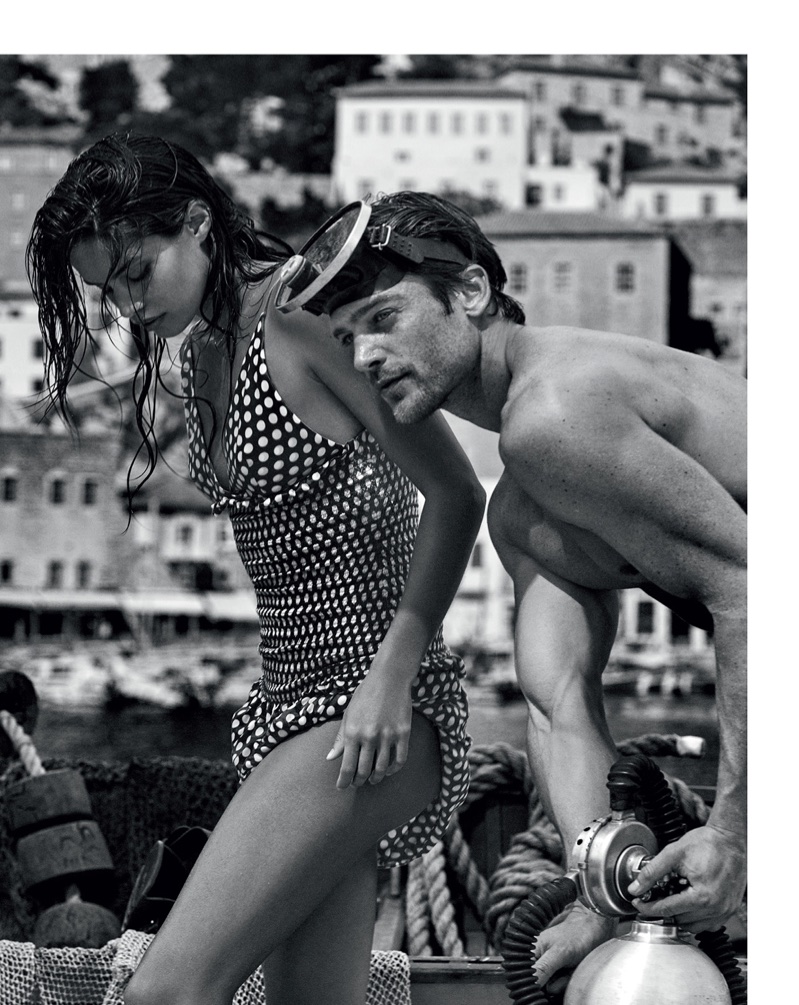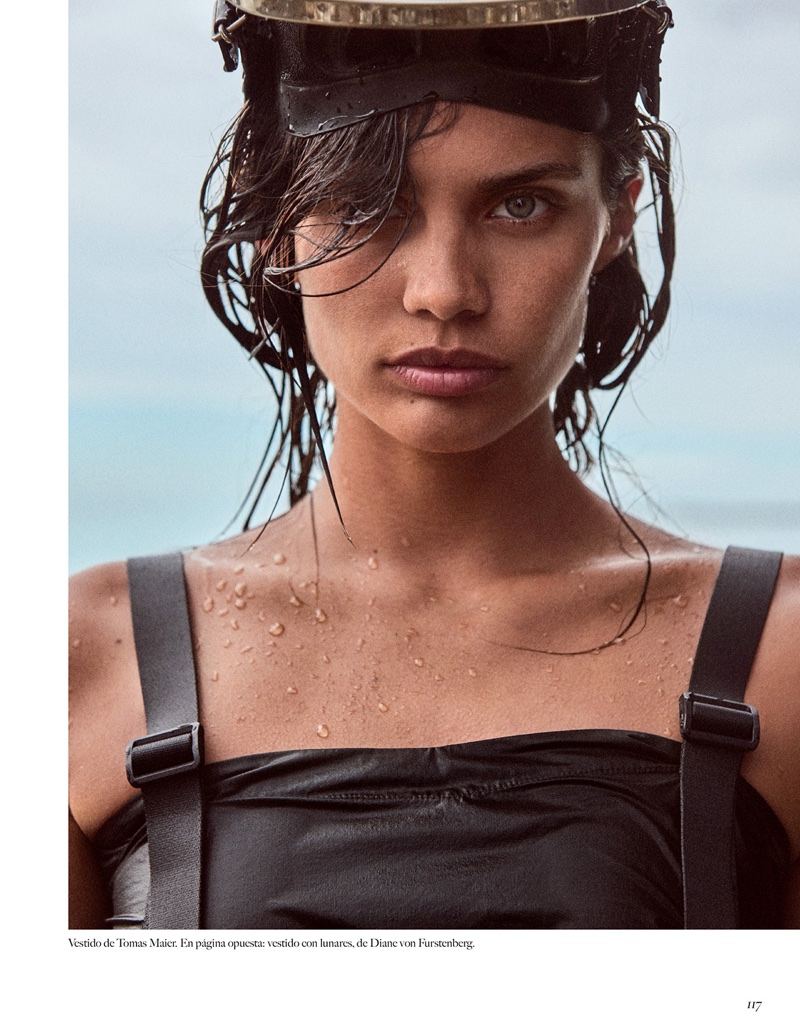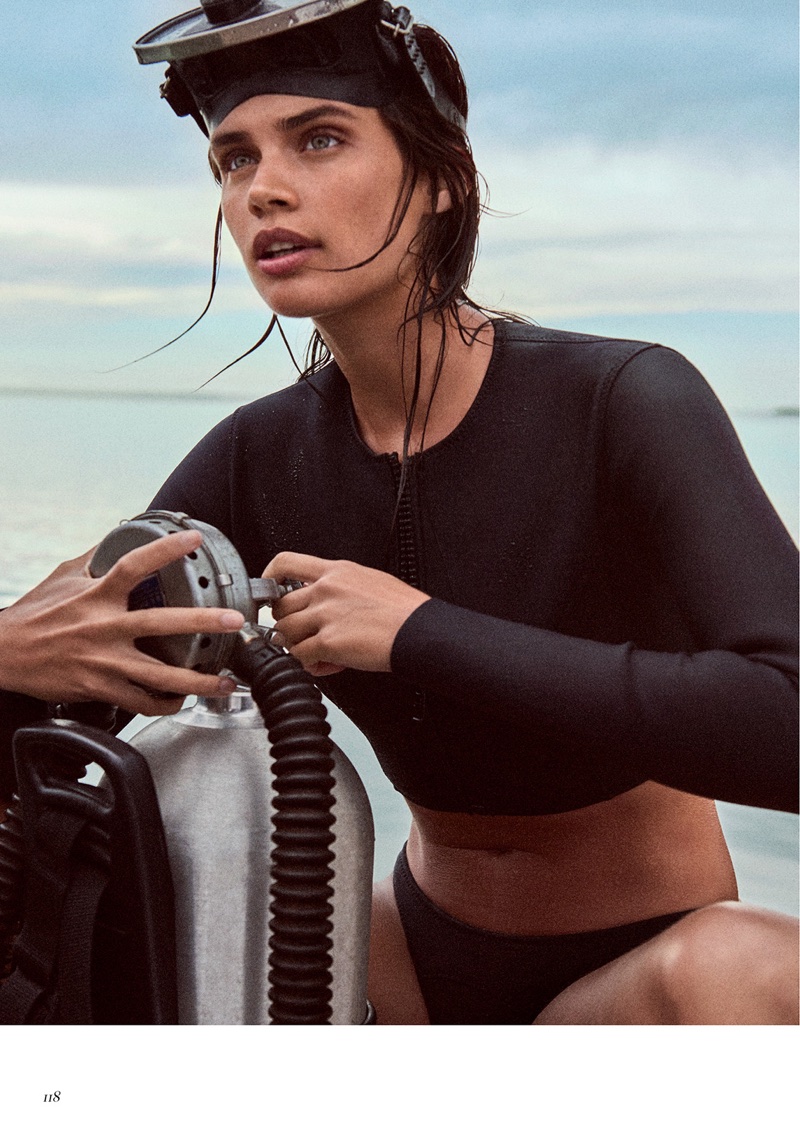 Other Brands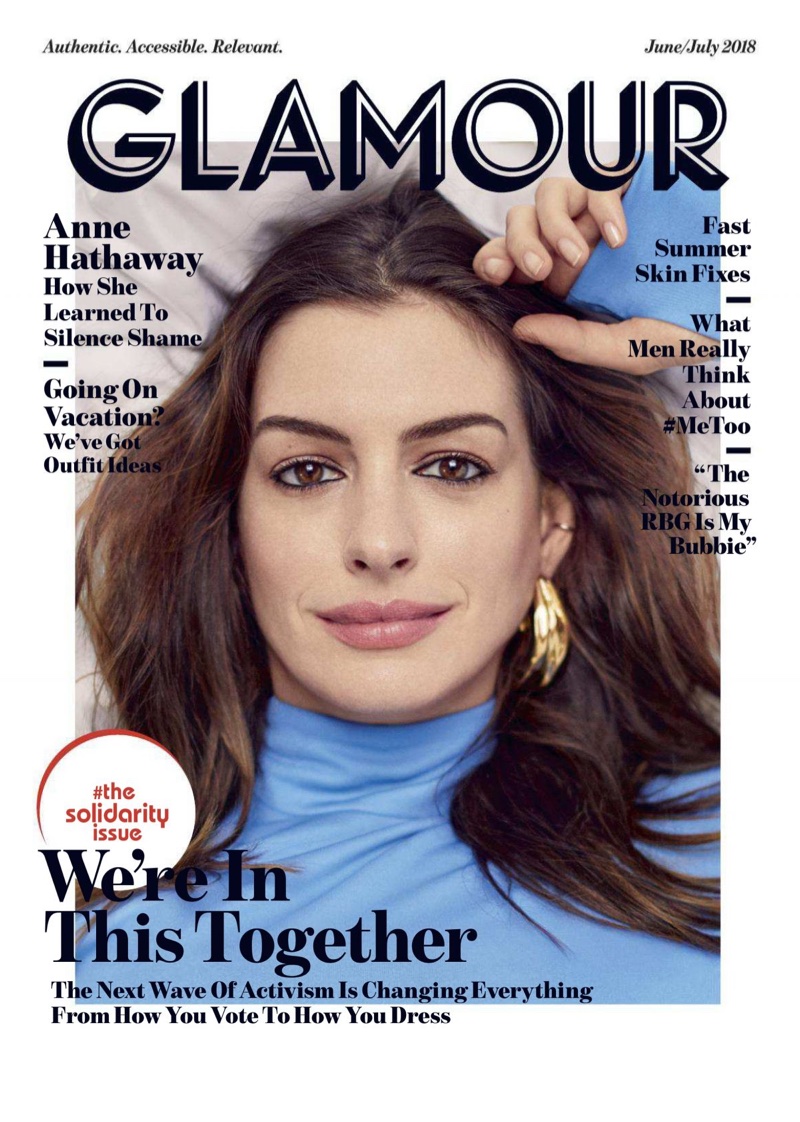 Actress Anne Hathaway graces the June-July 2018 cover of Glamour Magazine. Photographed by Billy Kidd, the 'Ocean's 8' star wears a blue Versace bodysuit with an Annelise Michelson hoop earring. Inside the fashion glossy, Anne poses in laid-back ensembles from the designer collections. Fashion editor Natasha Royt selects designs from the likes of Louis Vuitton, Valentino and Lacoste.
Related: Anne Hathaway Stars in ELLE, Talks 'Ocean's Eight'
COVER SHOOT: ANNE HATHAWAY FOR GLAMOUR MAGAZINE JUNE-JULY 2018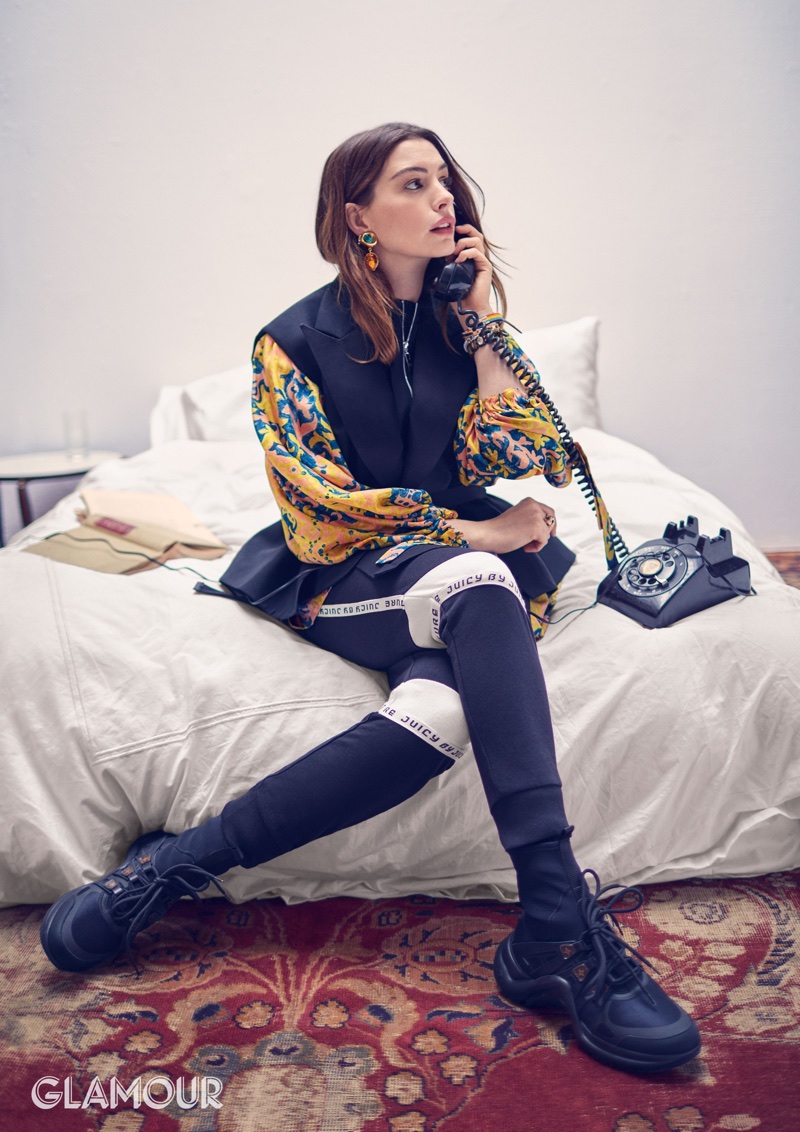 ANNE HATHAWAY ON SEXUAL HARASSMENT IN HOLLYWOOD
In her interview, Anne talks about her experiences with sexual harassment in Hollywood.
I've had a 20-year career and I've had some really, really bad experiences, but I've had a lot of great ones too—with members of both genders. While they do not begin to approach the atrocious, galling stories others have shared in recent months, I've had negative on-set experiences, some of a sexual nature. Some are from the beginning of my career, some are more recent—all are unacceptable."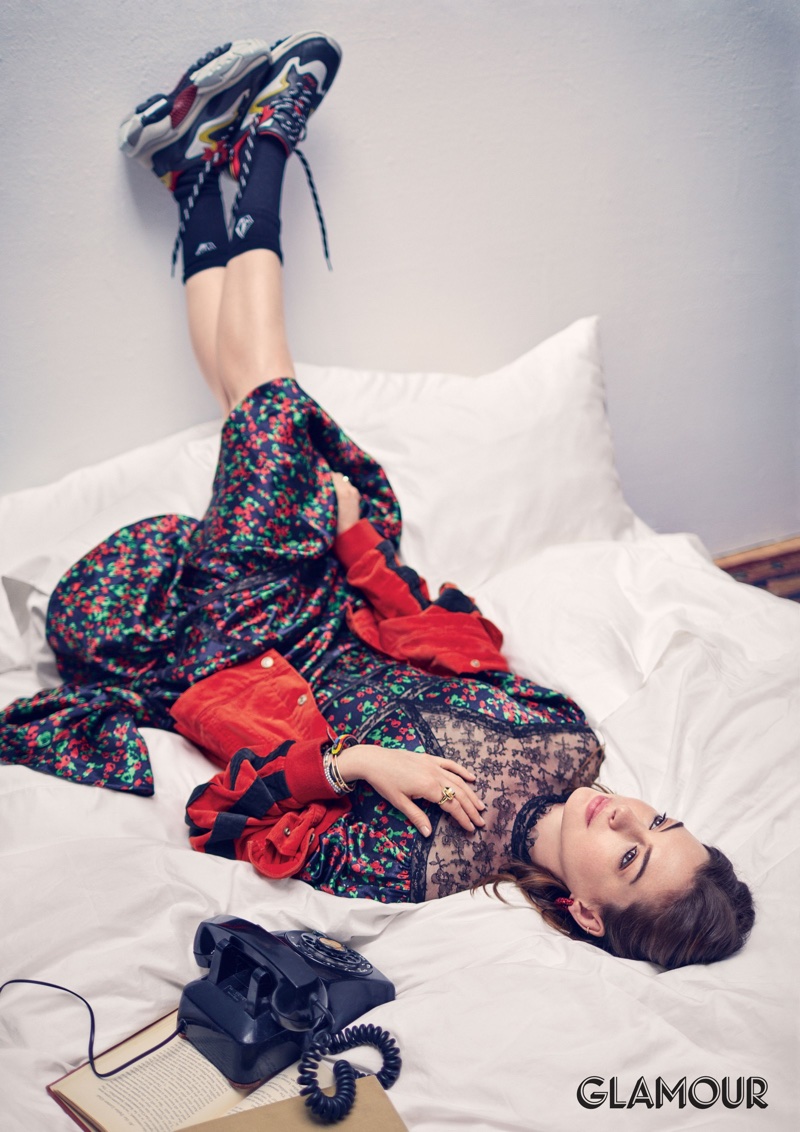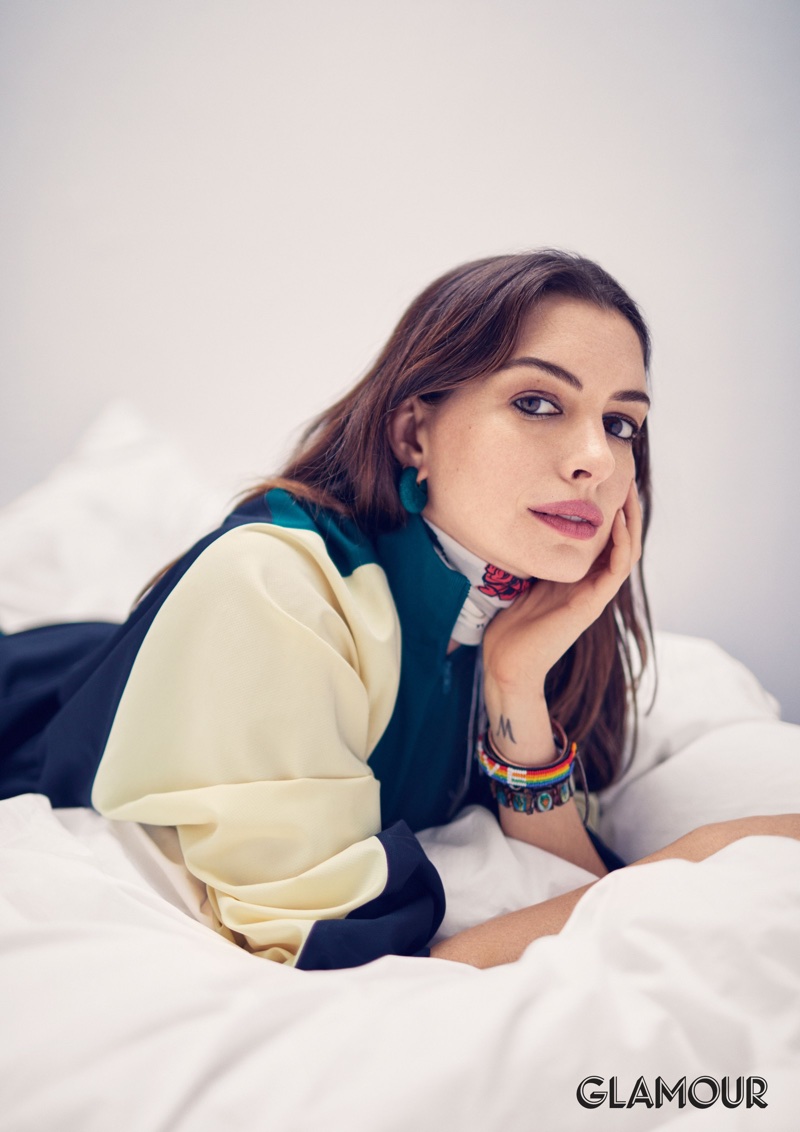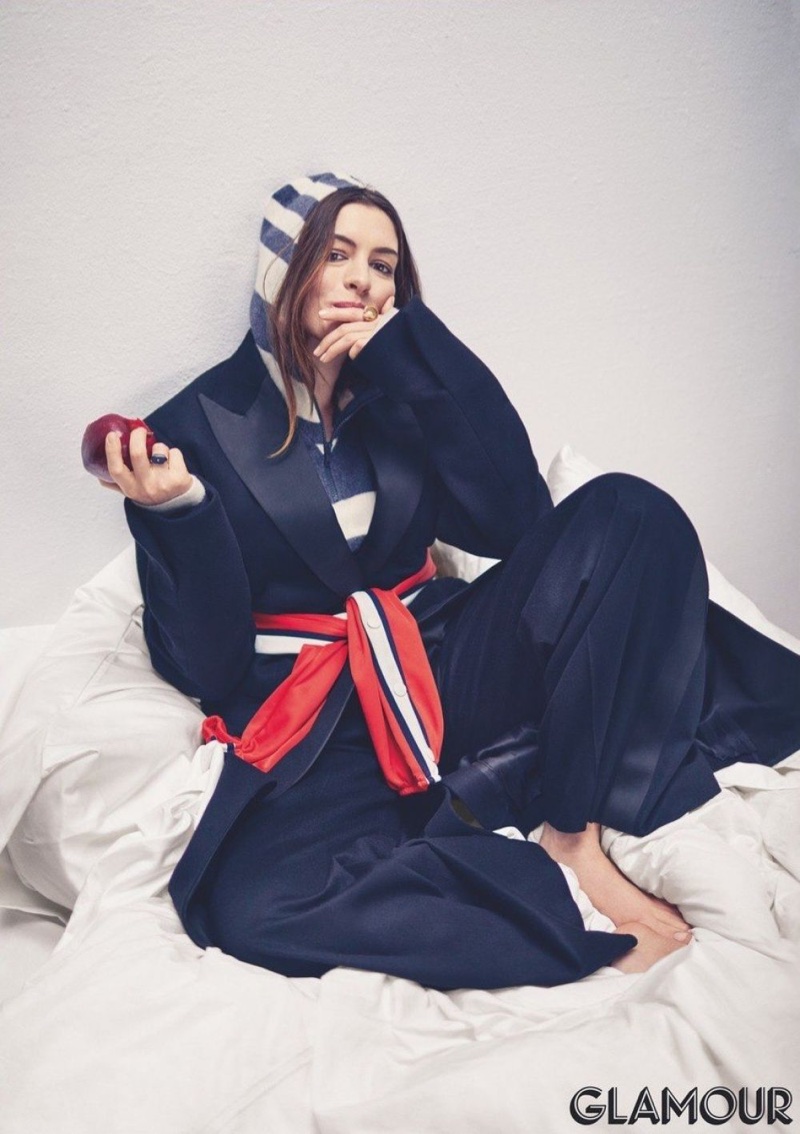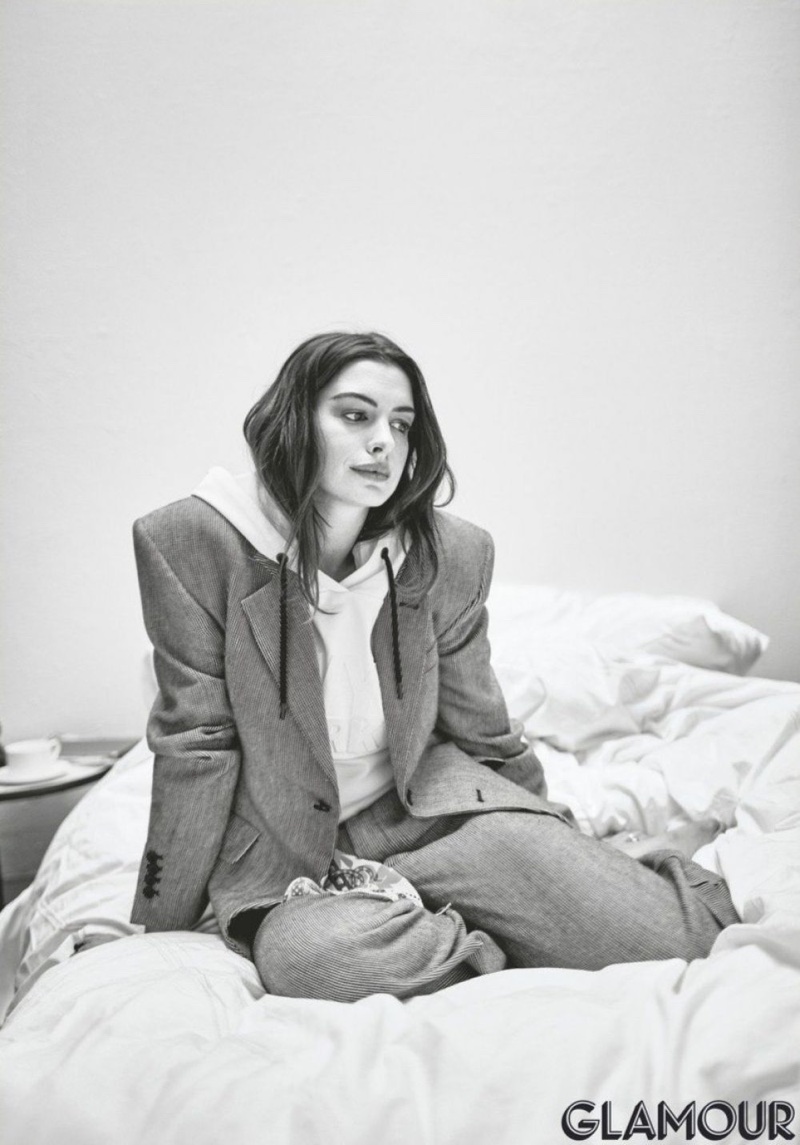 Other Brands
The Falabella is a well-known bag in the fashion world, because it's one of Stella McCartney's iconic designs. But the bag gets even more intriguing as it's reversible. Reversible Bags have become the new trend. And Reversible Bags are actually two bags in one; you can instantly change the color and leather by turning the bag inside-out. Without further ado, introducing the Stella McCartney Falabella Reversible Bag for the Spring Summer 2018 Collection.
The Design
The Falabella Bag can be instantly recognized by the chain hardware. The chain detailing moves from the side to the top, creating a chain strap for hand-carry. The Falabella Reversible is a gorgeous tote bag as it's crafted with two side-wings for extra storage. You can move the side-wings inside to shorten the bag (when you are carrying minimum essentials).
It comes with a cute logo charm, which is attached to the chain strap. And because it's a Reversible Bag, you can transform the bag by pulling the inside out. For example; the exterior is made in fabric and bright pink. Move the inside out to change the Falabella Bag from pink to brown. And depending on your mood, you can switch the shades whenever you like.
Some Falabella bags have different interior leather lining, like suede lining. This bag can be used as an everyday bag because it got a lot of space in the interior. Use it as a travel bag, daily bag or a shopping bag.
The interior
The interior is made with one large main compartment to help you transport your necessities. However, there is also a detachable pouch inside, which can also be reversed. Fun isn't?
The Sizes And Prices
Stella McCartney Falabella Reversible Tote Bag
Size: 11' x 21.5' x 6' (H x W x D) inches
Prices: $995 USD, €795 EUR, £720 GBP.
Stella McCartney Falabella Reversible Shopper Bag
Size: 12' x 14.5' x 6.5' (H x W x D) inches
Prices: $1060 USD, €845 EUR, £765 GBP.
More Images And Colors
Other Brands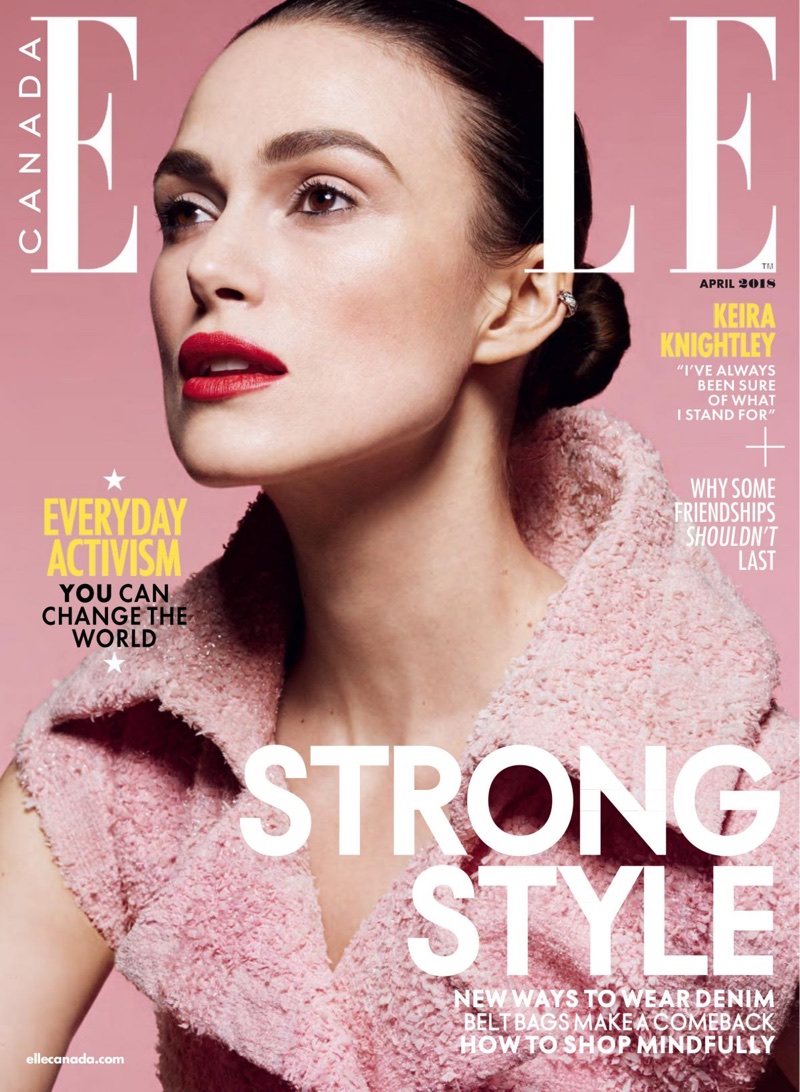 Keira Knightley looks pretty in pastel on the April 2018 cover of ELLE Canada. Captured by Liz Collins, the British actress wears a pink look from Chanel with earrings also from the French fashion house. For the accompanying shoot, Keira poses in a complete Chanel wardrobe. The brunette looks elegant while donning the brand's famous tweed and luxe accessories.
Related: Keira Knightley Captivates in Chanel 'Coco Mademoiselle' Fragrance Campaign
COVER SHOOT: KEIRA KNIGHTLEY FOR ELLE CANADA APRIL 2018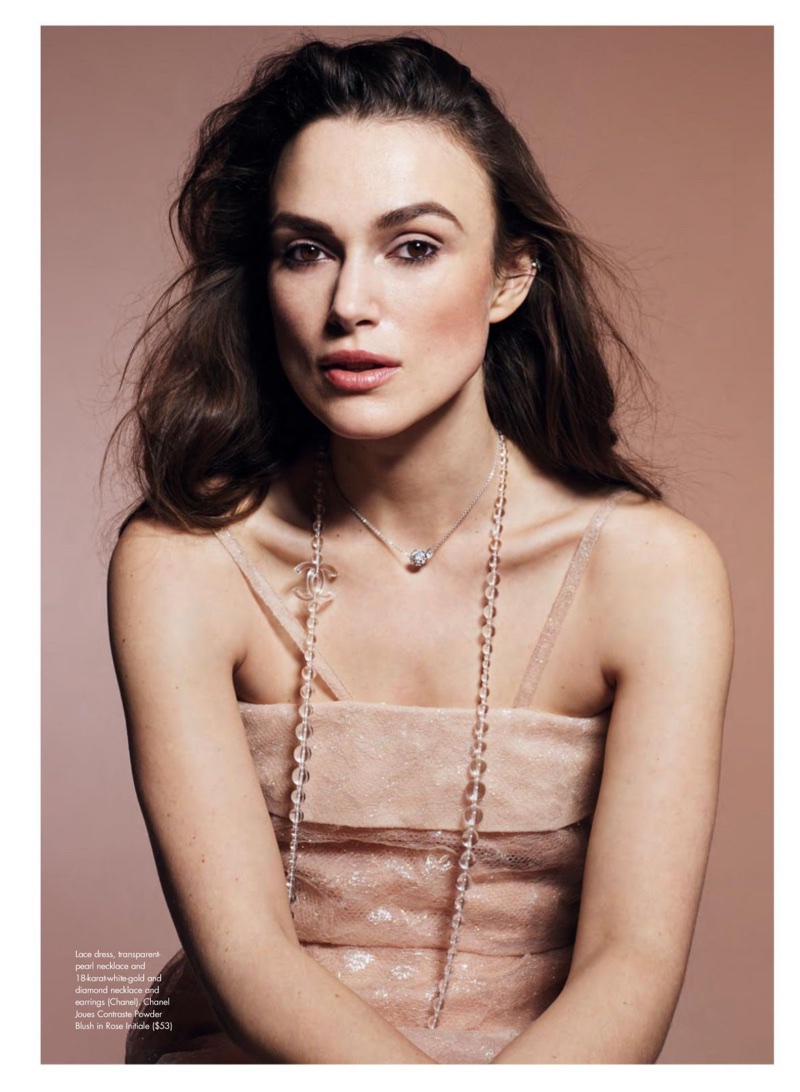 KEIRA KNIGHTLEY ON BEING IN A MALE-DOMINATED FIELD
In her interview, Keira talks about being in the male-dominated field of acting.
"As I get more certain in my ability as an actress, I'm more comfortable with saying 'Actually, I am pretty good at this, I do know what I'm doing and I do have an opinion that deserves to be listened to.'"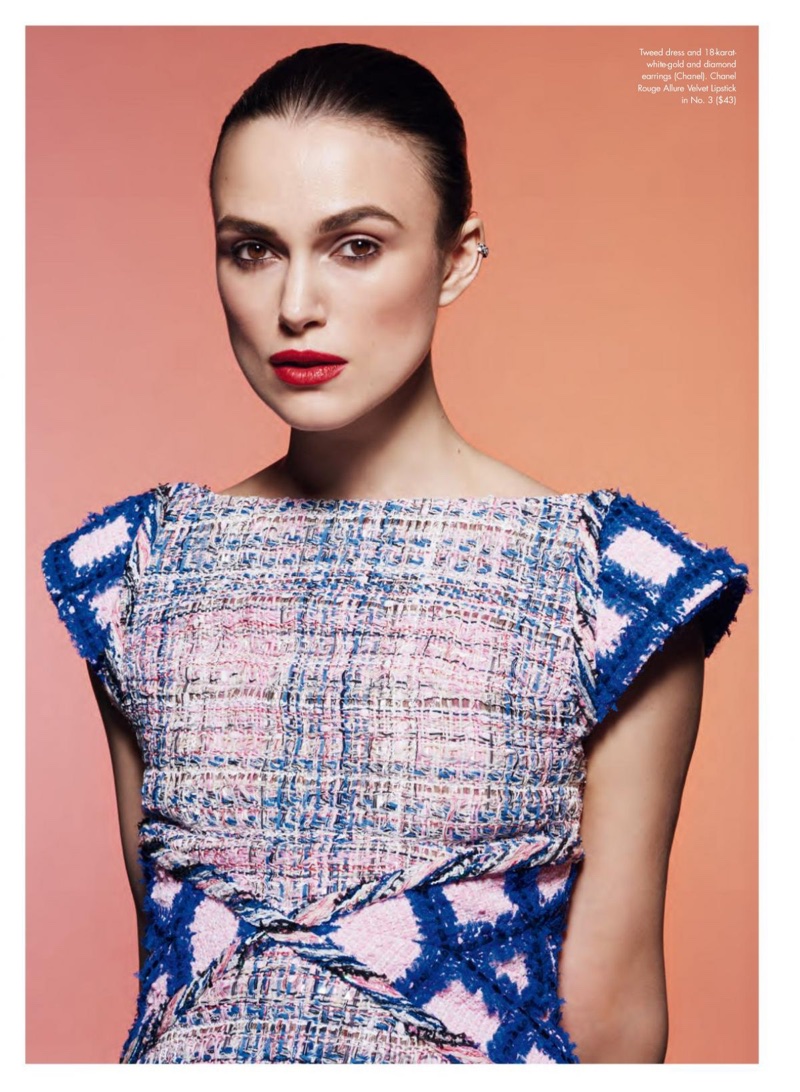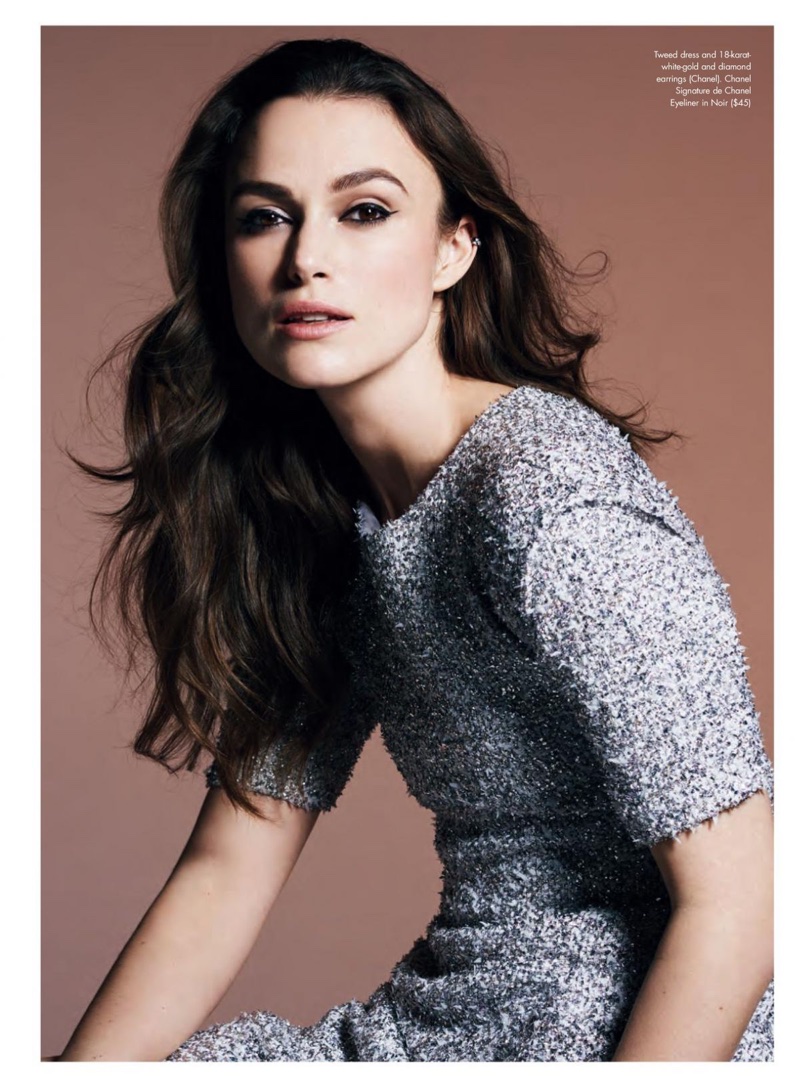 Designer Bags, Wallet, Purse, Belt & Accessories Official Site, Best Price & Quality, Free Worldwide Shipping, Free Returns. Each Bag Is A Work Of Art - Handmade - Cowhide Art - Can Custom-Made

Categories

New Posts

Hot Posts