Fashion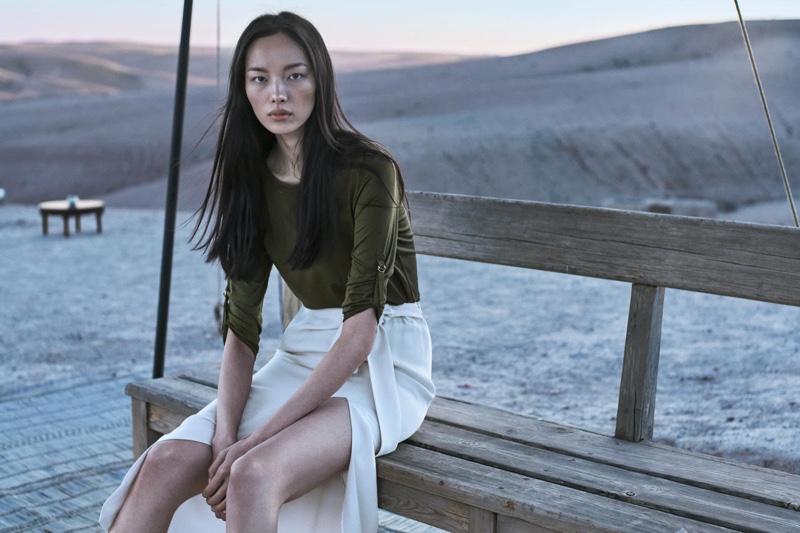 Smart casual is a word thrown around a lot in the world of fashion. It is always perceived as something you can comfortably wear to work, but still look gorgeous and stylish after hours. With its prejudice in contemporary days and age, even some of the fashion gurus can puzzle over the throwaway term. The most straightforward definition of smart casual is a neat, conventional and informal style that is mostly worn to conform to a specific dress code.
Today, fashion trends have shown that getting smart-casual right will set you free from the chains of the traditional full oversized suit that makes an individual look out of place. This fashion style is currently associated with weekends mostly Fridays for white collar jobs and people in the business. You will find men wearing a pair of jeans and T-shirts at work and allowed to get away with it comfortably. However, it is a different thing when you get to dress down, for example heading to work on Monday with a T-shirt, sneakers and a rugged trouser. I am confident your boss will call you for a quick staff meeting!
Women are not left out in this casual smart dress code craze, and they have found their fancy below dresses that can be worn to the office just as they do it at the club on a Friday night. Such women find it absurd for their men to wear a full suit on Friday evening club party. Chums is a great source for selecting dresses for different occasions.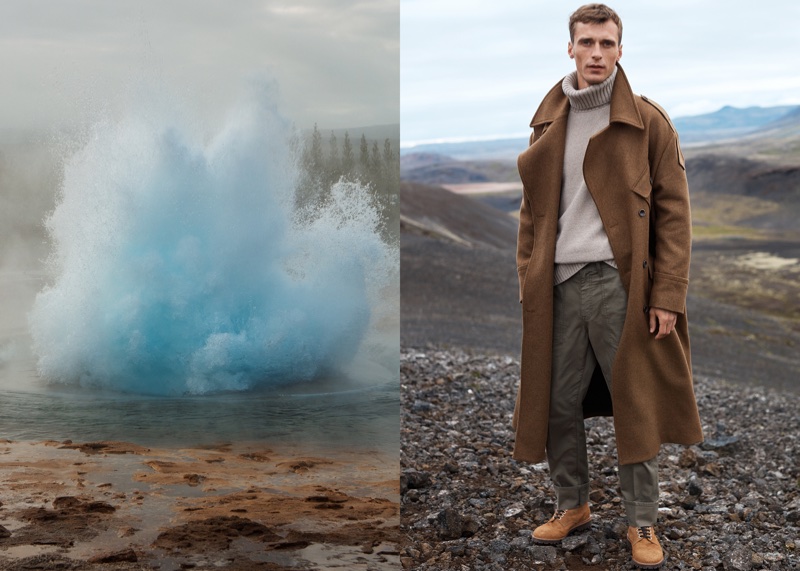 SMART CASUAL FOR MEN; HOW TO DRESS DOWN IN STYLE
Men can find their perfect balance for the lively casual style no matter the occasion.
TROUSERS
For smart casual, what you wear at the bottom will be different according to what is on top. You can wear a pair of jeans for any occasion; a wedding party, a date or an evening hang-out with friends at the bar. They should be perfect if they are dark, rip free and well –fitting.
T-SHIRT
Make sure you choose a well-fitting t-shirt and avoids the baggy type because it will look unkempt and awkward. Depending on the color of your trousers, a bright color will also be perfect. Besides, a plain crew neck t-shirt will look great, and you may choose a neutral color like white or black to ensure it`s clean and smart.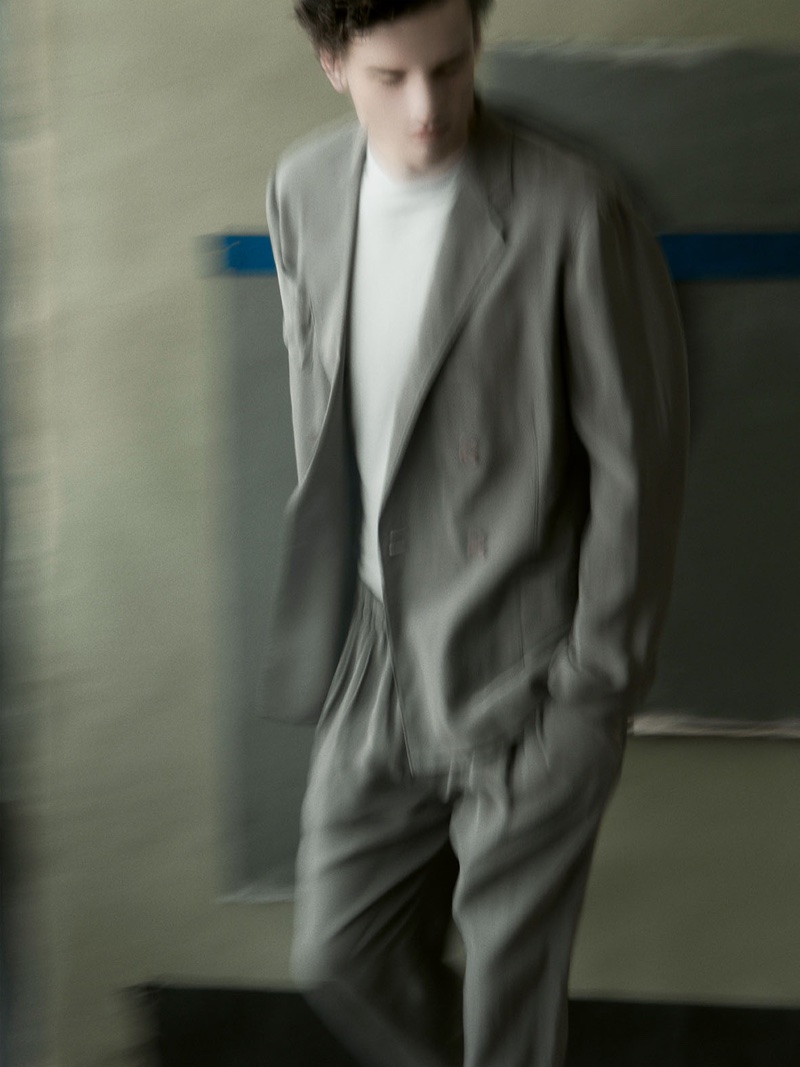 JACKET
A blazer is perfect for a smart casual style, but there is a significant difference between a casual and official blazer. A casual blazer is specially made for a casual look, while a formal blazer is obtained from a full suit. For a blazer, choose one with minimal and clean lines to avoid being too casual. If you go for a tailored one, match it with slim fit jeans and avoid anything that is too baggy or tight. For a perfect match, ensure that your denim is darker than your blazer.
THE SHOES
Just like women, the boots are the most significant part of the outfit. To get a casual smart look, opt for a pair of leather boots that has a rounded toe or just simple canvas shoes. For a refined, its casual look, make sure to clean and brush your shoes, iron your shirt and check if your jacket has a pocket square. It will surely leave a long lasting impression.
SMART CASUAL FOR WOMEN
JEANS AND TOP
Jeans and a top is the most accepted casual outfit for women to wear to any occasion. However, there are some points to consider when choosing the perfect jeans. For an event, choose a pair of jeans that are clean and crispy. Depending on how you will style your jeans and top, you can achieve a dressy casual or casual look. For a smart casual look, elevate your attire with fashionable accessories.
A SKIRT AND TOP
Another perfect choice of smart casual look is a skirt and a top. You can wear this to the office or dress in casual occasions. To stand out with this outfit, choose to combine a pink sleeveless top and a green pencil skirt. Since green is a versatile shade to use in an outfit, you can still wear it with a solid top color. Playing with colors is the most convenient way to transform your casual look to be high quality.
A SMART CASUAL DRESS
A dress is perfect to achieve to get that smart casual look for any event. It is common for most people because it is easy and feels fail-safe. This attire can be dressed up and down, and most women feel more confident when they wear one. For a casual wedding, take a printed dress and add some elements to it. You can finish this great outfit with a pair of heels from your favorite fashion designer.
Fashion
Gigi Hadid lands three covers for the Pre-Fall 2018 issue of V Magazine. Photographed by Mario Sorrenti, the supermodel wears a Fendi vest, bikini set and boots while riding a water ski on the first. The second cover shows Gigi in a Philipp Plein swimsuit while driving an ATV. And for the third, the blonde dives underwater wearing a Chanel swimsuit and jewelry. George Cortina styles the cover story which features Gigi posing like a Bondgirl in cool action shots.
Other Brands
You like the Big Bag? You love the Neverfull? Then your heart will certainly fall for the Celine Made In Bag. It's designed for the Fall 2018 Collection, but it's already making a lot of buzz. You know, Celine is known for minimal and rarely create handbags with oversized logo. Because it doesn't like to brag, but it wants their designs to focus more on quality and craftsmanship.
The Design
The Made In Tote Bag gives us an opportunity to brag with Celine. The style depends on the material it's made – we can choose between textile and leather. The textile version feel more comfortable and the colors are more vibrant. The leather version is more solid and can also be worn in the Fall Winter seasons.
The uniqueness about this bag is the oversized logo on the front. It reads: 'Celine Paris, Made In Italy'. The bag can also be flat folded, so that it can be transported with ease. The canvas material is of course much easier to fold than the leather version, and it's also much lighter.
The canvas editions are made in bi-colors. The body of the bag and the top edge as well as the leather handles are crafted with different shades.
The Interior
Depending on the size, the interior has a lot of space. It also comes with an internal pouch. Carry it as a shopping bag, brag bag or for the vacations.
More Images And Colors
Fashion
Singer Selena Gomez returns for her third consecutive season as the face of Coach's fall-winter 2018 campaign. Photographed by Steven Meisel, the pop star models next to a vintage car while posing with the Dreamer bag. Selena wears a black lace number in one shot, and for the other, the brunette poses in a printed prairie dress. Fabien Baron works on creative direction for the shoot with hair by Guido Palau and makeup by Pat McGrath.
Related: Selena Gomez Designs (and Wears) New Sneakers for PUMA
CAMPAIGN: SELENA GOMEZ FOR COACH FALL/WINTER 2018
Fashion
For Love & Lemons launches its summer 2018 collection including ultra-feminine dresses. The Los Angeles-based brand offers up floral embroidered minidresses, lace trimmed maxi dresses and flirty heart prints. Adorned with ruffles, ties and boned bodices, flaunt your figure in these gorgeous styles. A color palette of periwinkle blue, powder pink and crisp white rounds out the chic designs. See some of our favorite dresses from For Love & Lemons below, and shop more at REVOLVE.com.
Related: Dive Into Swimsuit Season with For Love & Lemons
FOR LOVE & LEMONS SUMMER 2018 DRESSES
Other Brands
Throughout the years, the Lady Dior Bag kept its crown as one of the icons in high fashion. And we've also seen how far the Lady Dior line has expanded – today it includes wallets and even iPhone pouches. But when it comes to clutches, the only bags that come into our mind are the recently-released Lady Dior Baby Clutch With Chain and the Lady Dior Biker Clutch. These two clutches are gorgeous, but none of them looks as close as the original Lady Dior Bag like the newest Lady Dior Clutch.
The Design
The Lady Dior Clutch might be a replacement of the Miss Dior Promenade Pouch, because both are small evening bags and the functionalities are about the same. This iconic-inspired style is more than just a clutch. It comes with a removable chain of 120 cm, which is long enough to use for shoulder carry.
So this Lady Dior Clutch can be transformed from a small flaunting shoulder bag to an evening clutch in seconds. This two-in-one bag makes it practical even for special occasions – do you know a nice dress that goes with it?
Designed with the signature Cannage Topstitching, crafted in solid colors and gold hardware. The DIOR charm is creatively attached to the side. This clutch is made from super soft lambskin, but in the future we might see a lot more choices in different leathers, colors and decorations.
The Interior
The Lady Dior Clutch's interior is full of surprises. Inside you will find one large compartment, 1 flat pocket and 2 removable parts. The removable parts are 1 zipped pocket and 1 pocket containing 8 card slots and 1 flat pocket. So can you resist? Can you?
The Prices And Sizes
Measuring 22 x 12 x 5 cm, priced at £980 GBP, €1050 EUR, ₩1600000 WON via Dior boutiques.
More Images And Colors
Designer Bags, Wallet, Purse, Belt & Accessories Official Site, Best Price & Quality, Free Worldwide Shipping, Free Returns. Each Bag Is A Work Of Art - Handmade - Cowhide Art - Can Custom-Made

Categories

New Posts

Hot Posts