Other Brands
The Chanel Archi Chic Bag is a gorgeous bag from the Cruise 2018 Collection. Up until now, we've reviewed the Archi Chic WOC and the Square WOC and both handbags have received a lot of positive comments. Today we're going to talk about the medium sized handbag. This bag is practical, distinctive and elegant.
The Design
The Archi Chic Bag is unique because it has its own identity, it doesn't copy from the Classic Bags. And perhaps it will return from collection to collection and ultimately be accepted to join as the upcoming classic like the Trendy CC Bag and the Coco Handle Bag.
Crafted with a beautiful boxy shape, the flap is a new design. The flap has been created with a nose-like extension, which is also where the signature CC logo is embellished. On the both side of the CC logo, it's also supported with silver hardware.
This bag is made from grained calfskin. It feels luxurious, soft and flexible. The top is made with a leather chain for shoulder carry or cross body. However, it also comes with a bigger chain with the same design as the Boy Bag. So the Archi Chic Bag is definitely chic and it's made to be loved.
The Interior
To give an indication of the size of the Archi Chic Bag, it's comparable to the Small Classic Flap Bag. Take a look at the measurements:
The Chanel Small Classic Flap Bag is measured 5.5' x 9.1' x 2.8' inches while the Archi Chic Bag is measured 6.7' x 7.9' x 3.1' inches. So the Archi Chic Bag is taller than the Small Classic Flap Bag but wider. The interior space should be approximately the same.
The Sizes And Prices
Style code A57217, measuring 6.7' x 7.9' x 3.1' inches, priced at $3500 USD, €3450 euro, £3200 GBP, $5800 SGD, $30100 HKD, ¥459000 JPY,18220 MYR, $4800 CAD via Chanel boutiques.
More Images
Other Brands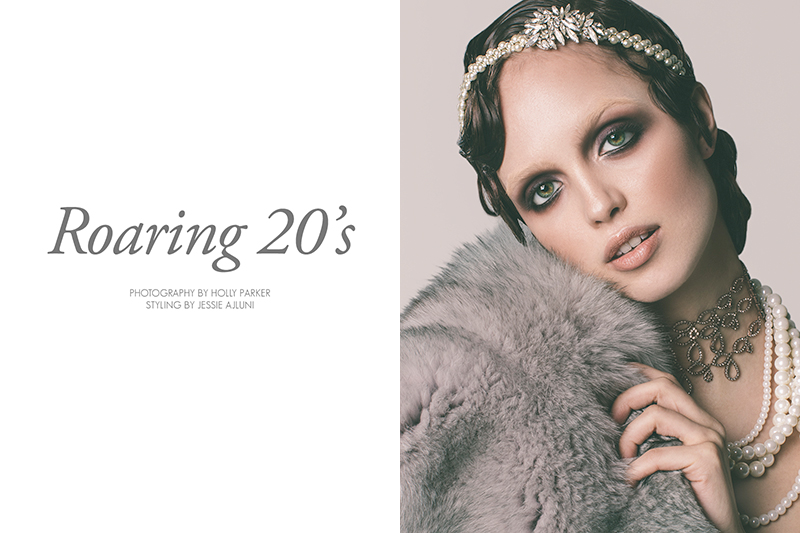 The 1920's inspires FGR's latest exclusive captured by Holly Parker. Captured in the studio, models Pauli Kling and Alex Pierce wear retro inspired looks. Stylist Jessie Ajluni selects elegant pieces for the pair to wear including the designs of MILLY, Michael Kors, Erickson Beamon and more. Pauli models slinky gowns and dresses while Alex looks dapper in three-piece suits. For beauty, hairstylist Jason Murillo creates romantic waves with Adrian Alvarado on makeup.
FGR EXCLUSIVE: PAULI KLING BY HOLLY PARKER IN 'ROARING 20'S'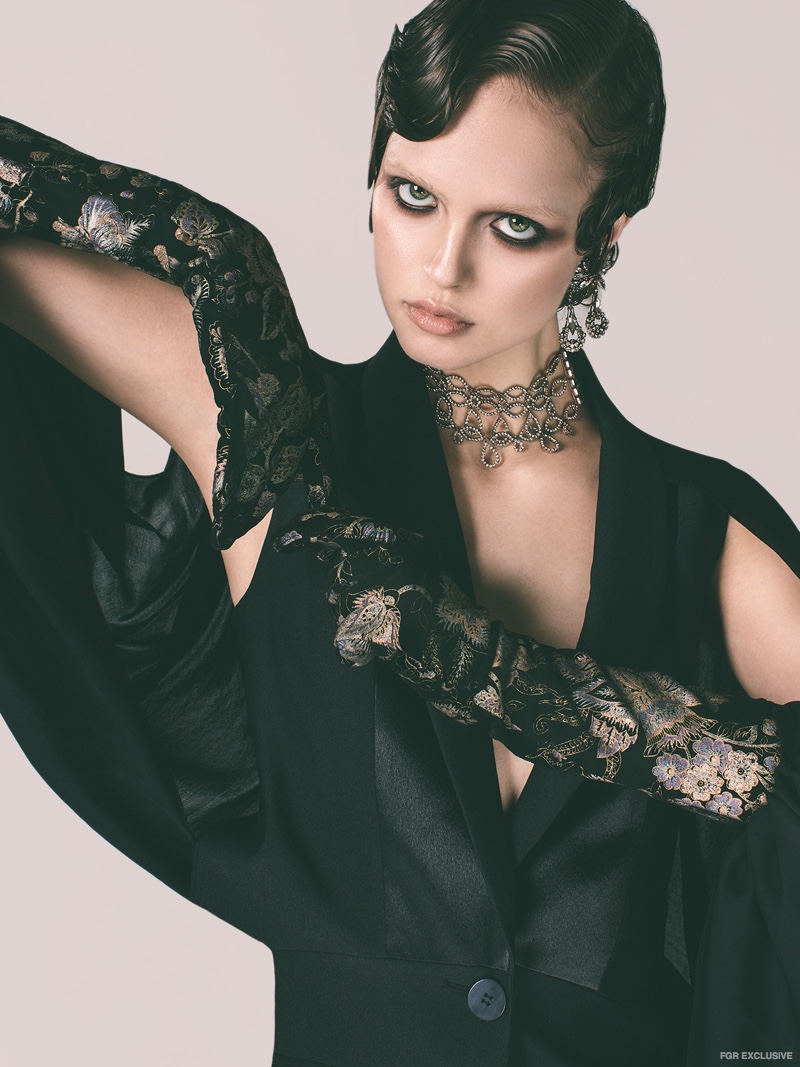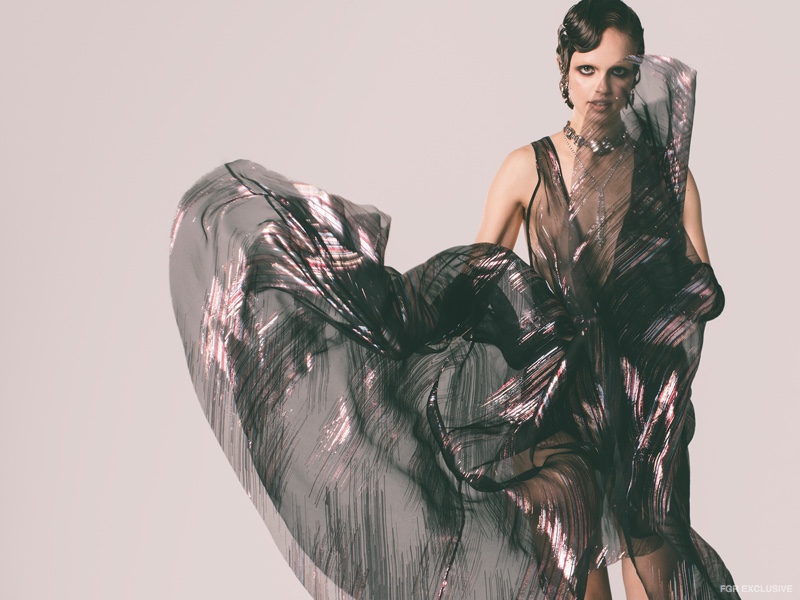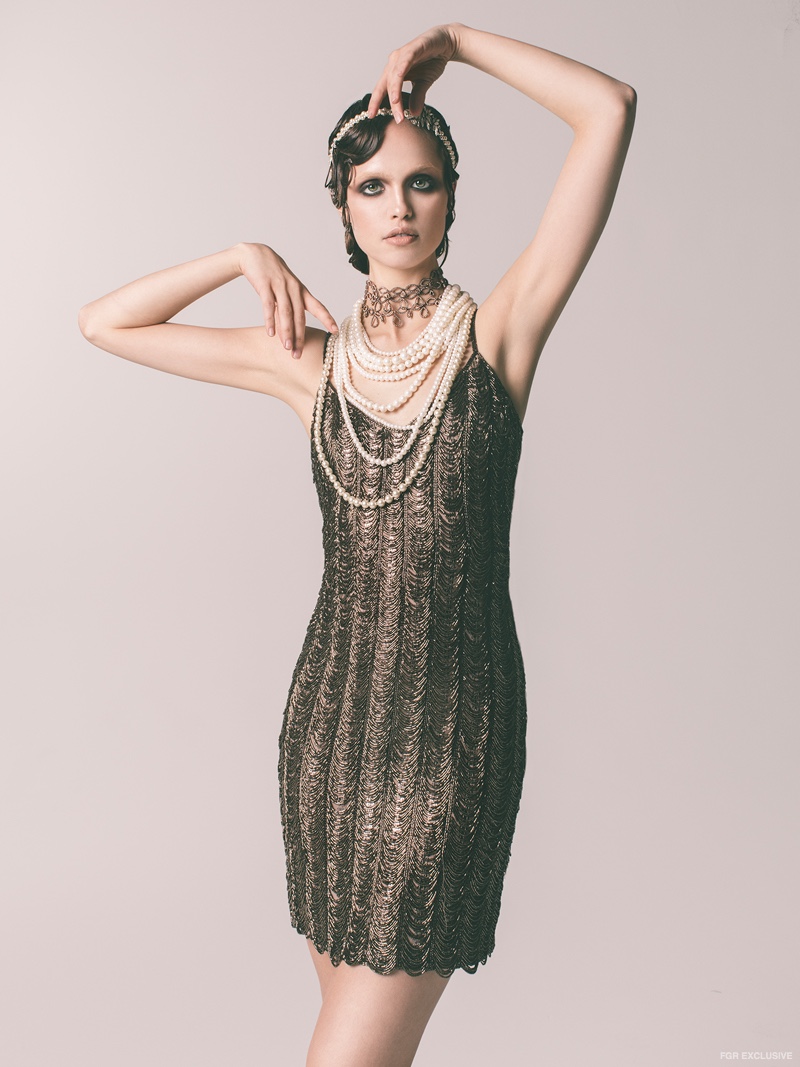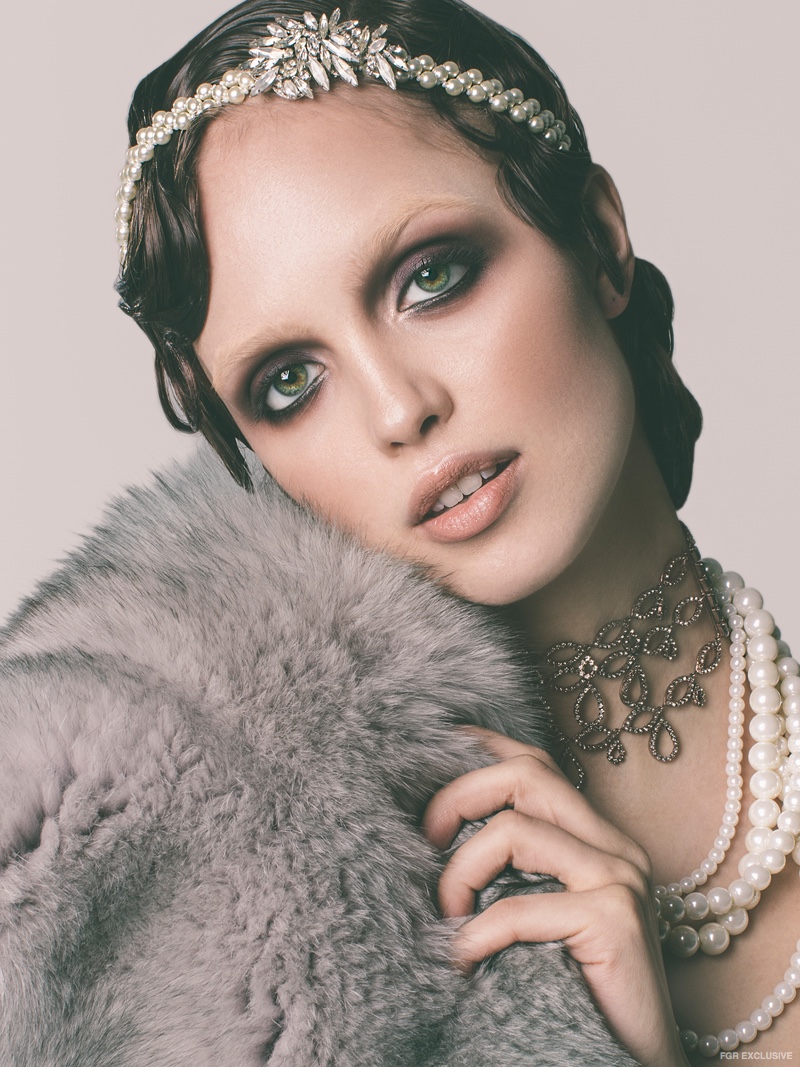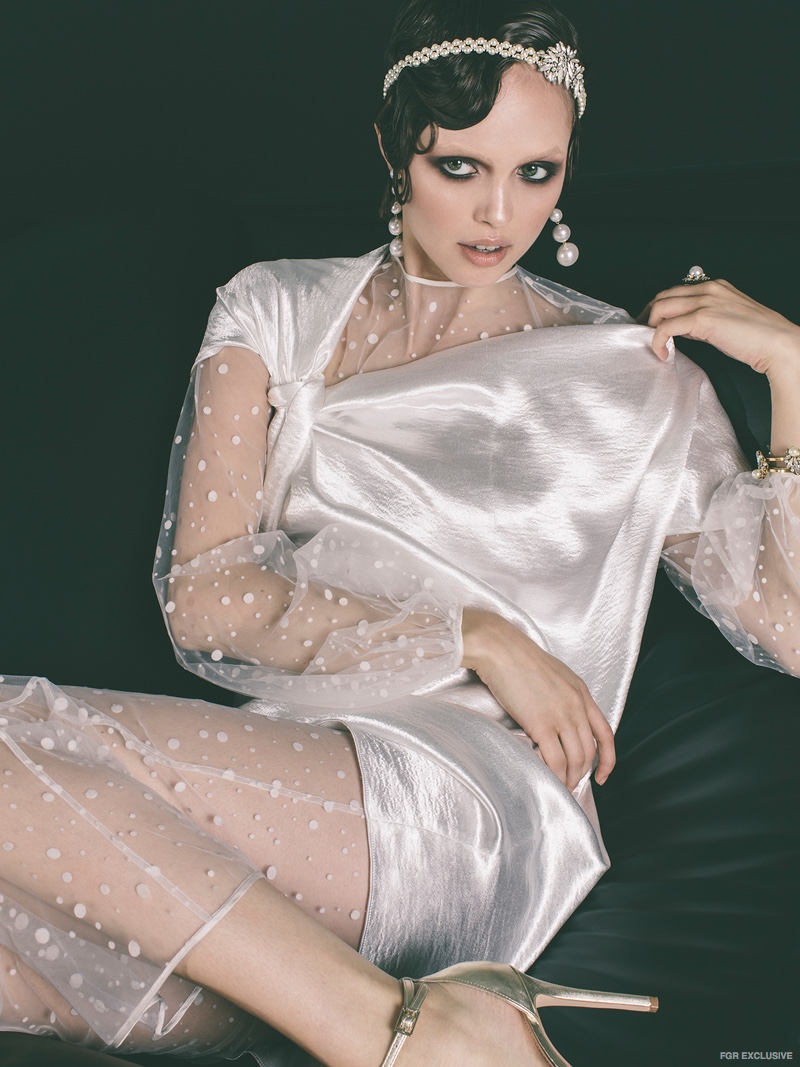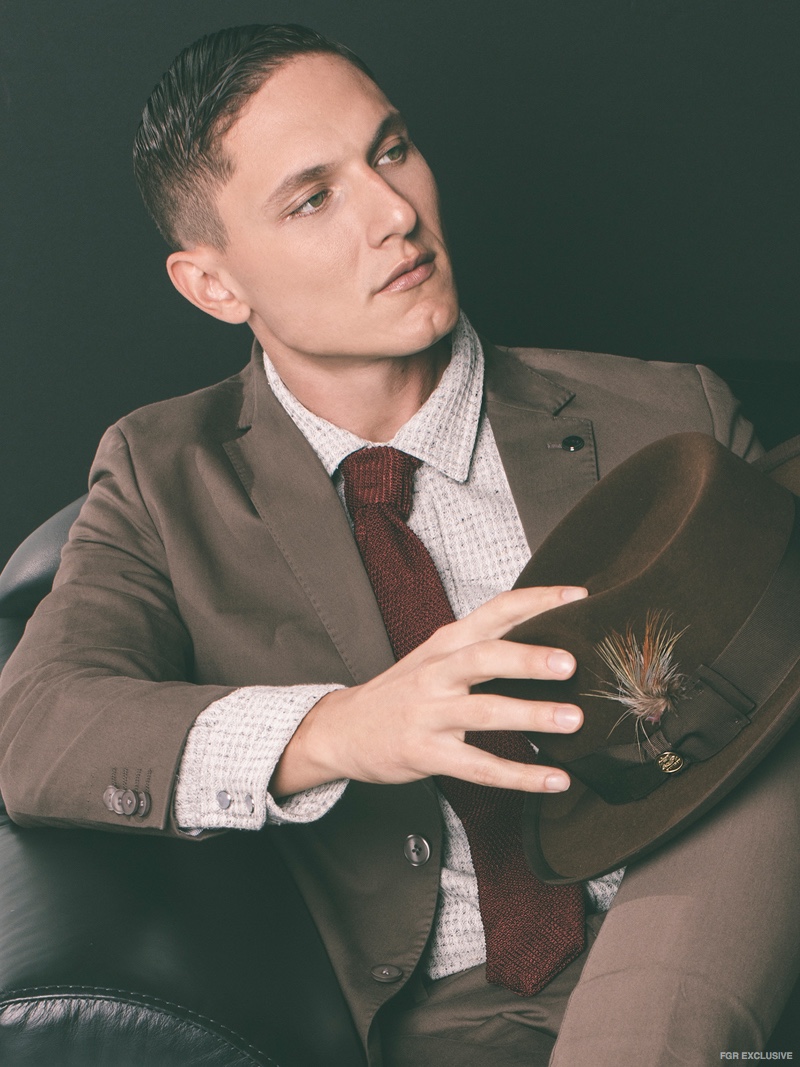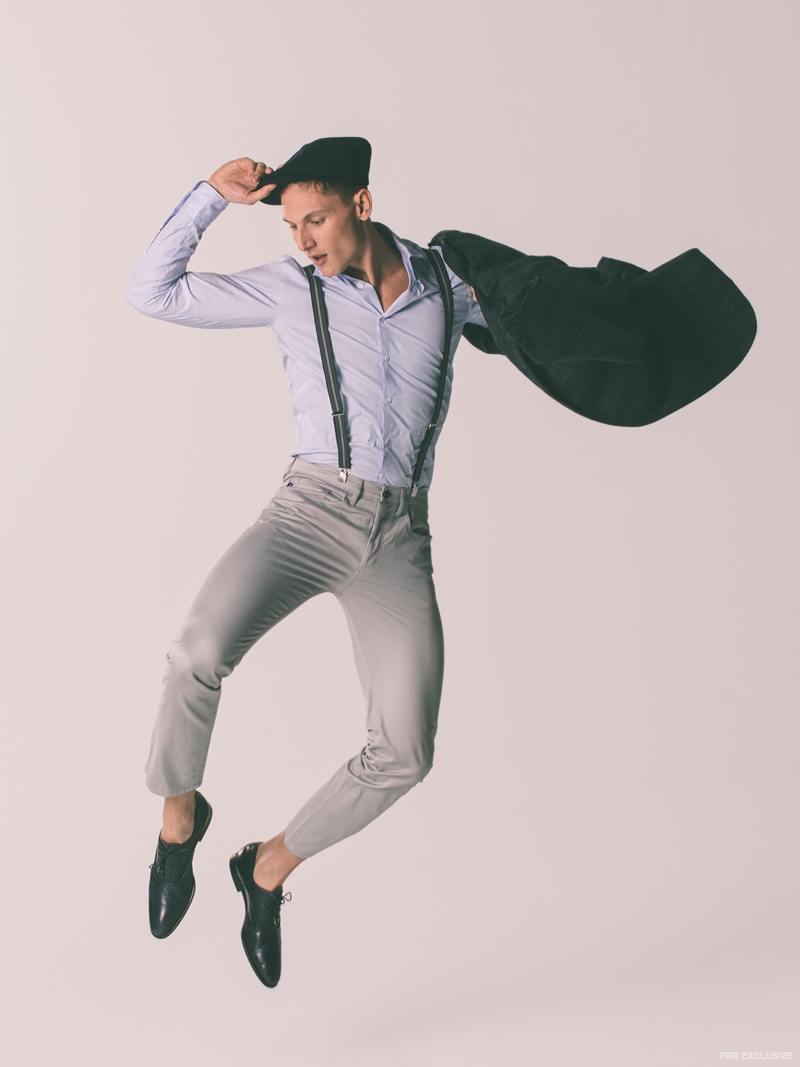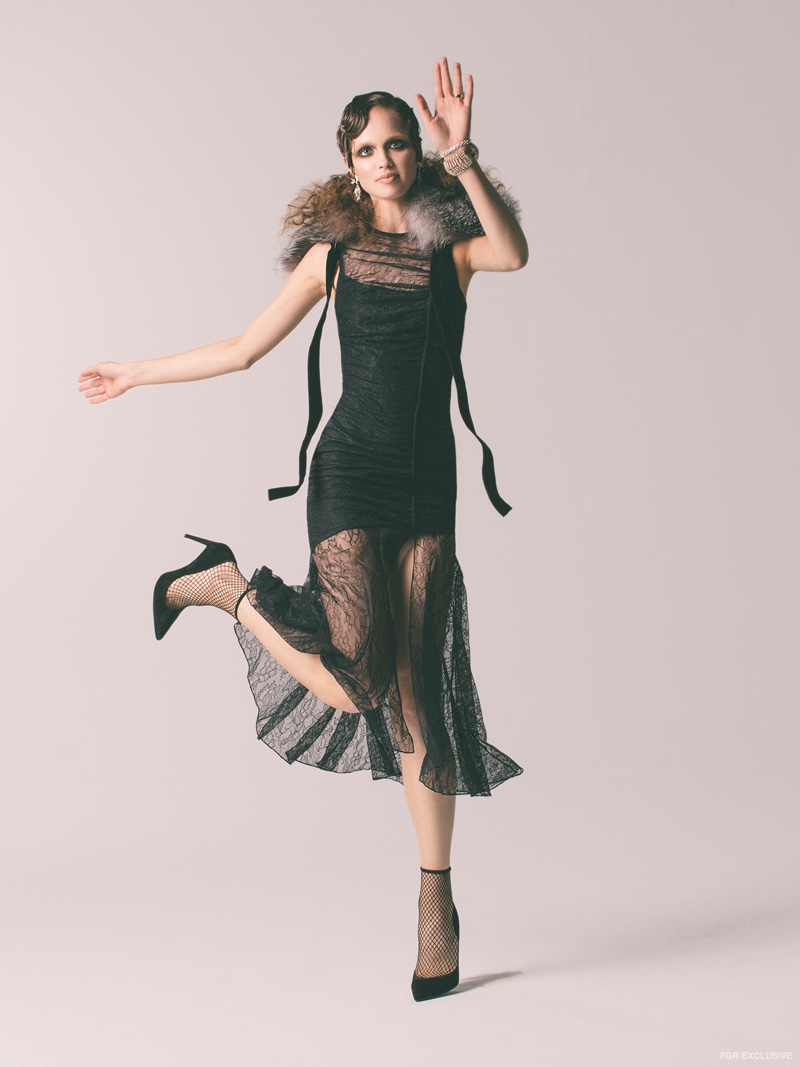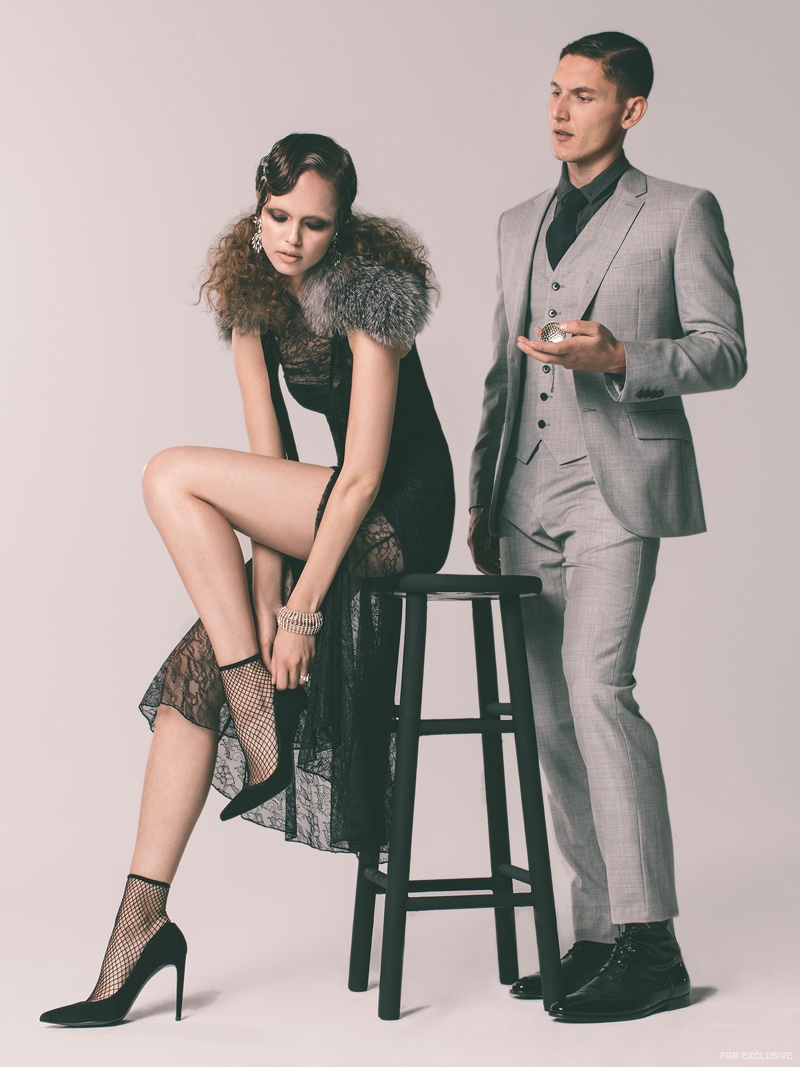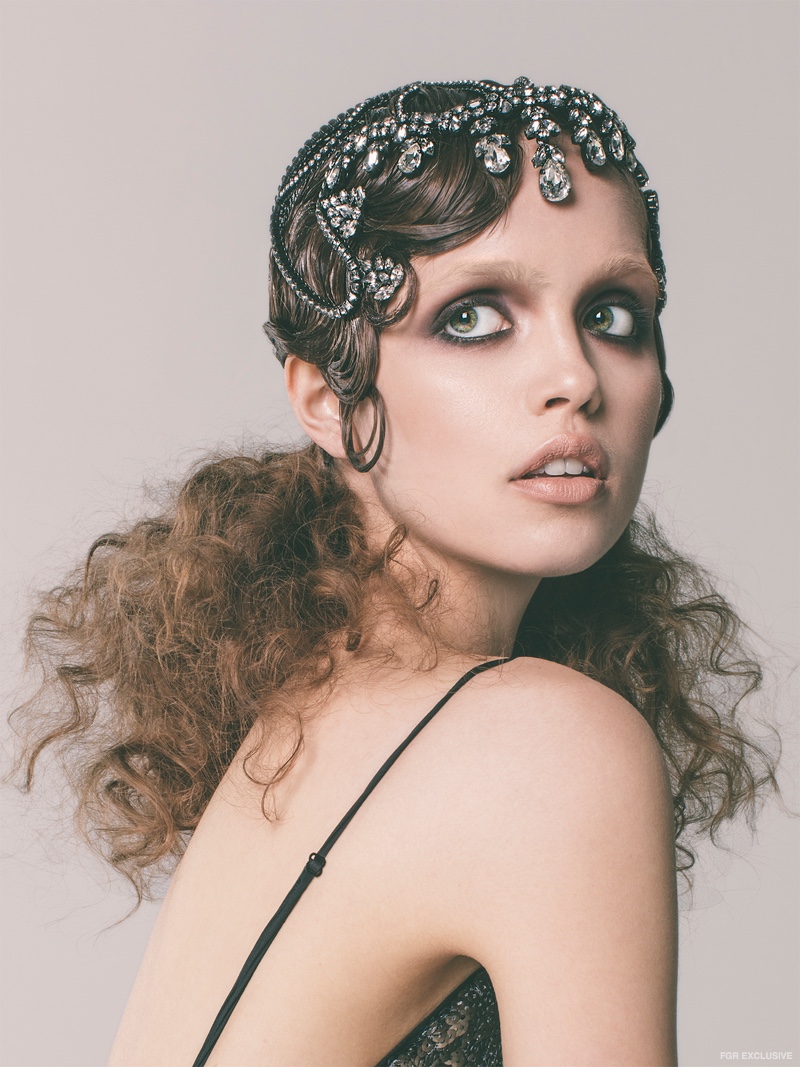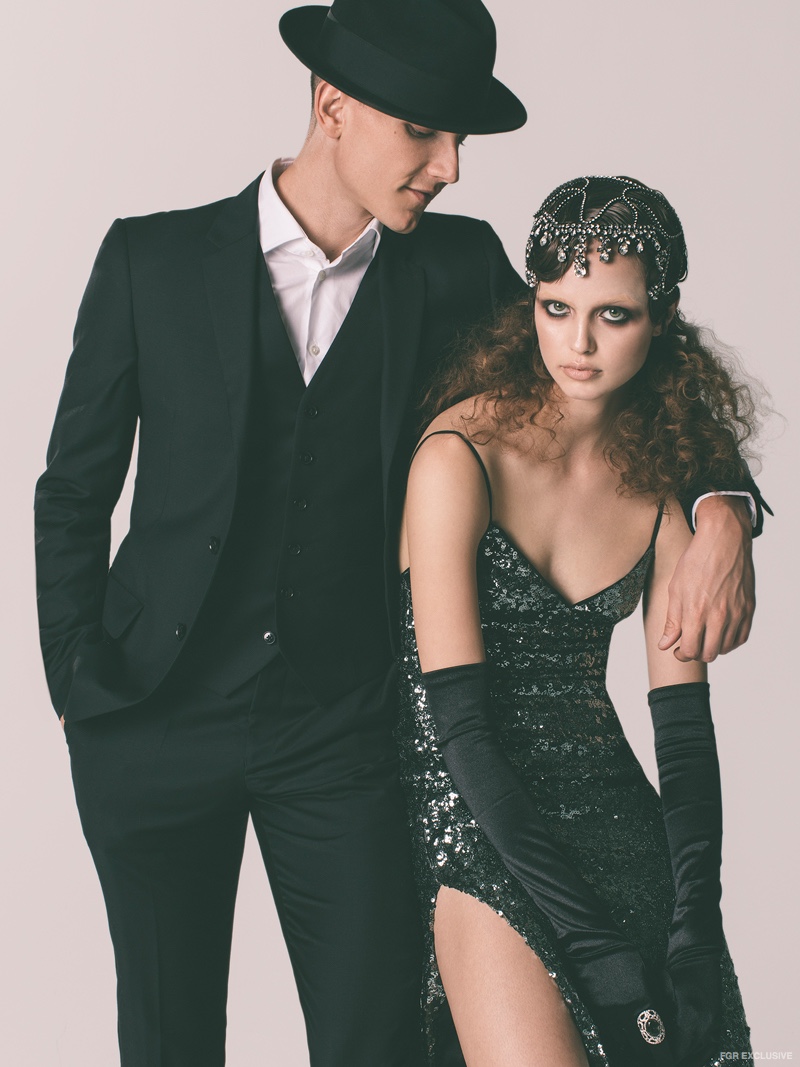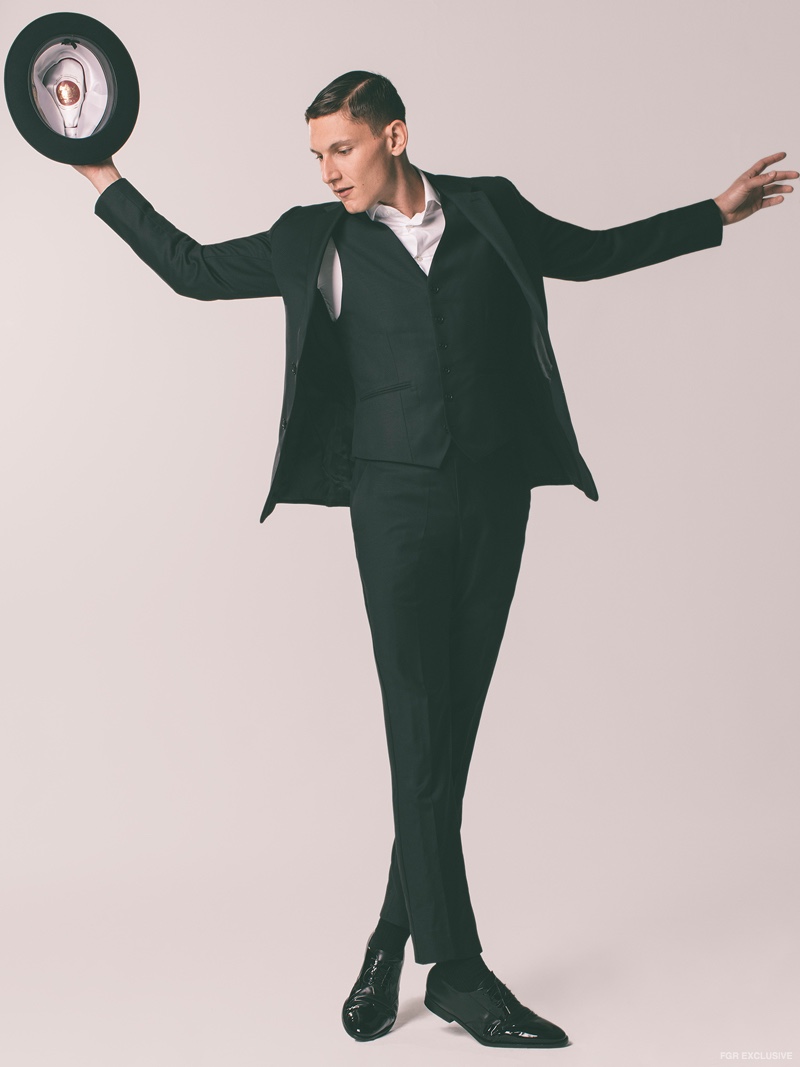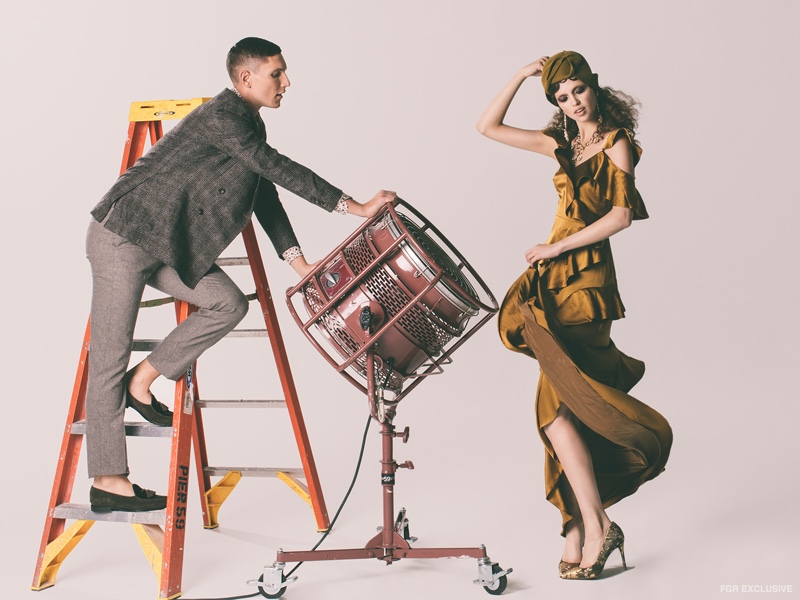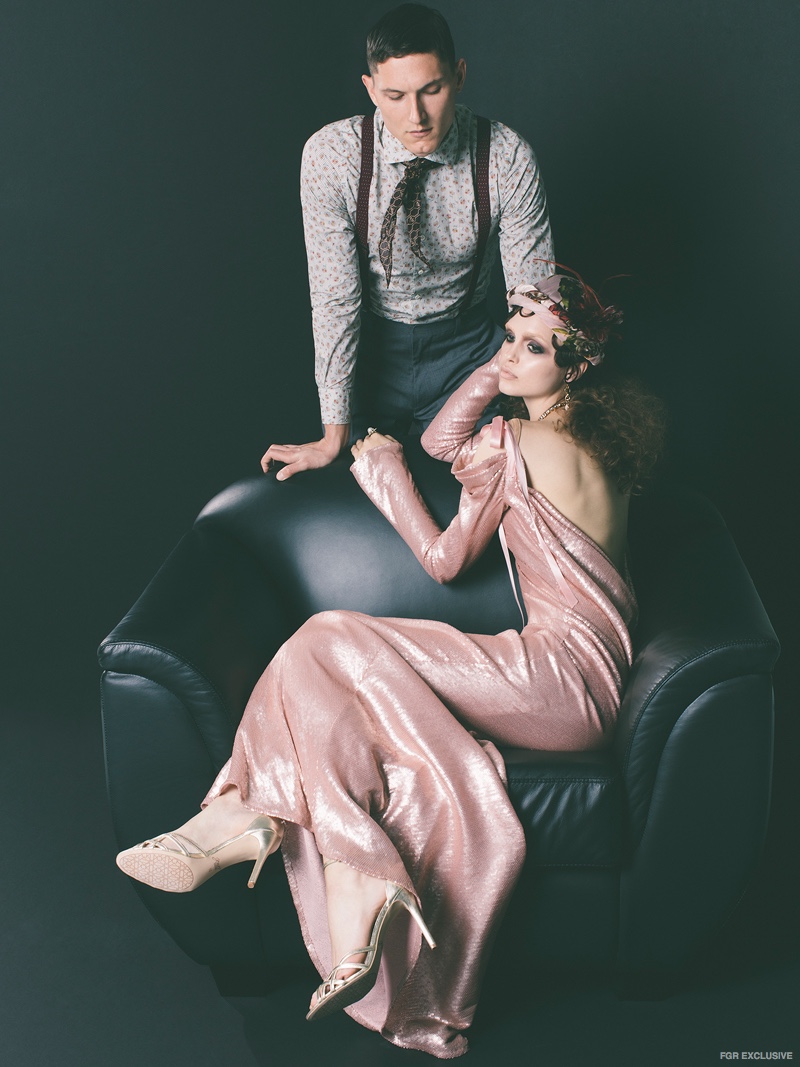 Other Brands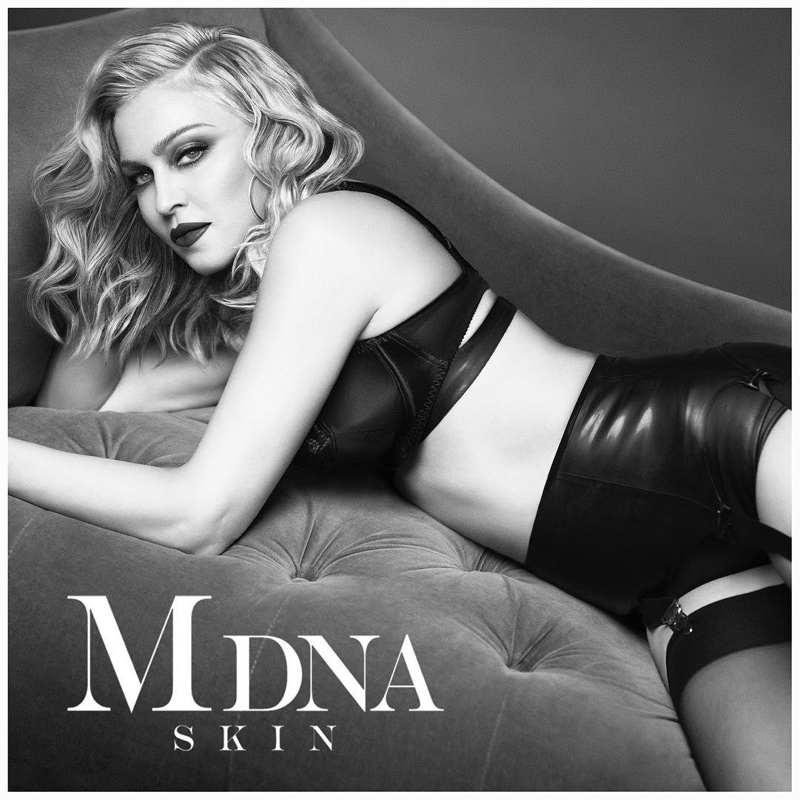 Since launching in Japan three years ago, Madonna's skincare brand MDNA Skin has officially launched in the US. Part of celebrating the launch, the pop icon stars in a recent campaign. Madonna poses in black and white images captured by Luigi & Iango. The 59-year-old wears all-black styles including lingerie and leather jackets. Arianne Phillips styles the shoot with Andy Lecompte on hair and makeup by Aaron Smith Henrikson.
Related: Madonna Wears Racy Lingerie Looks for Harper's Bazaar
CAMPAIGN: MADONNA FOR MDNA SKIN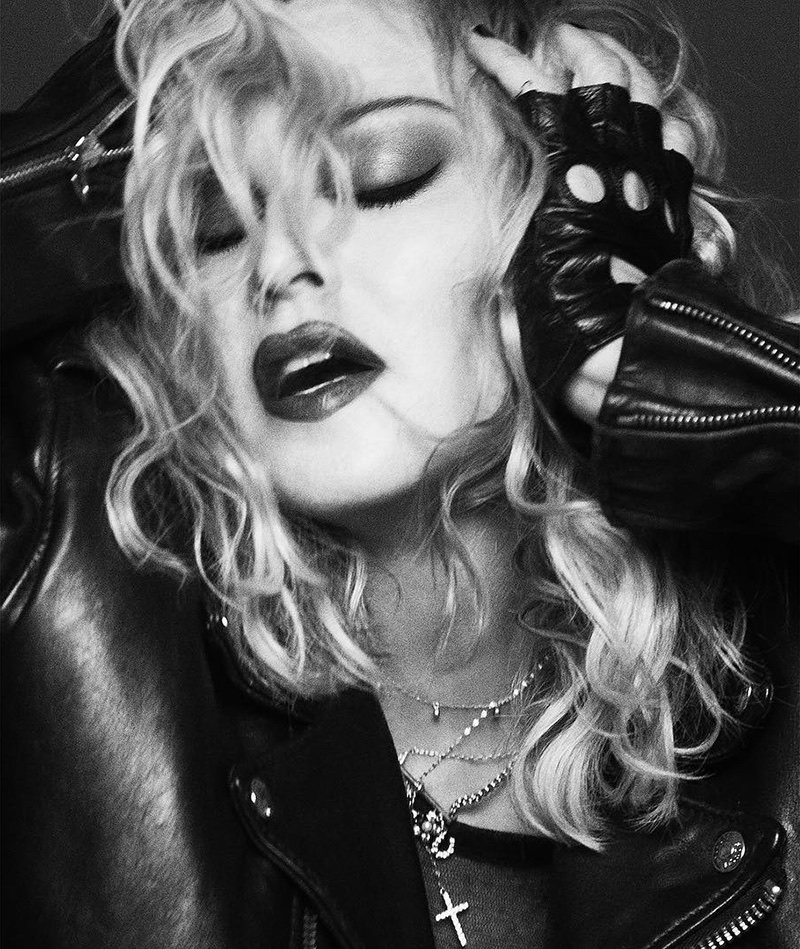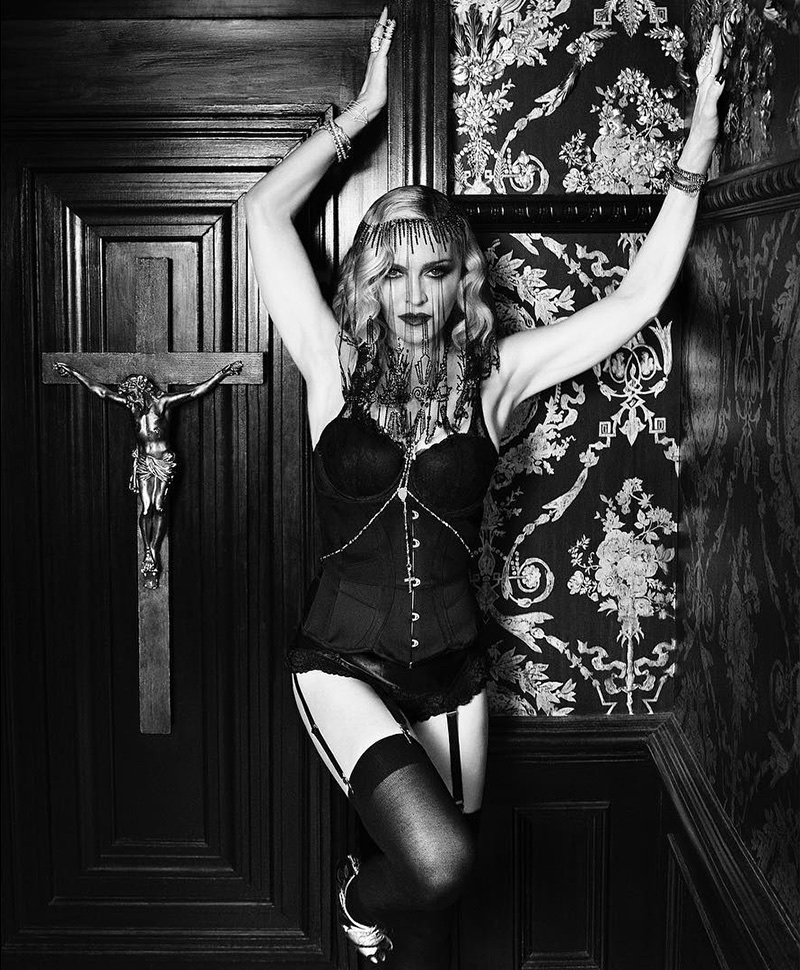 Other Brands
So you thought that the Chanel Coco Vintage Bag was the only pretty one in the Cruise 2018 Collection. Well, there is one more bag that will make your heart skip a beat. It's the Chanel Quilted Camera Case.
Obvious, this is not the first-time that Chanel crafted a Camera Case. In the past they have invented a lot of styles. Let me show you some of the previous designs and bring back some lost memories:
Chanel Business Affinity Camera Case
Chanel Diamond CC Camera Case
Chanel Horizontal And Diamond Quilted Camera Case
Chanel CC Box Camera Case
Chanel Chevron Quilted Camera Case
The Design
This Camera Case is designed with a timeless look just like the iconic Classic Flap Bags. The body is completely diamond quilted to look both chic and stylish. And with the smooth CC logo crafted in the center front, anyone will recognize that it's made by no other than Chanel.
This bag is also crafted with a front patch pocket and that makes the bag special in two ways. First the front pocket is very useful to carry essentials that you need to grab instantly. Secondly, any fashion obsessed or expert will recognize instantly that this is an authentic Chanel Bag. You see, the quilting of the patch pocket is symmetrical and lined up. It's perfectly in line with the quilting of the whole body. This design is similar like the back pocket of the Classic Flap Bag of which the quilting is also in line.
The Camera Bag comes with a woven chain leather strap for shoulder and cross body carry. It's made in beautiful boxy rectangle shape. This bag is not completely new because there is also a Reissue 2.55 Bag version. However, this bag is a classic version of the Camera Case.
The Interior
To get into the interior, you will need to zip the bag open from the top. The inside is made with a big compartment for all your personal essentials but also patch pockets.
The Sizes And Prices
Style code A91731, measuring 6.1' x 9.1' x 2.8' inches, priced at $3000 USD, €2950 euro, £2730 GBP, $4960 SGD, $25700 HKD, ¥380160 JPY, 15580 MYR via Chanel boutiques.
More Colors And Images
Other Brands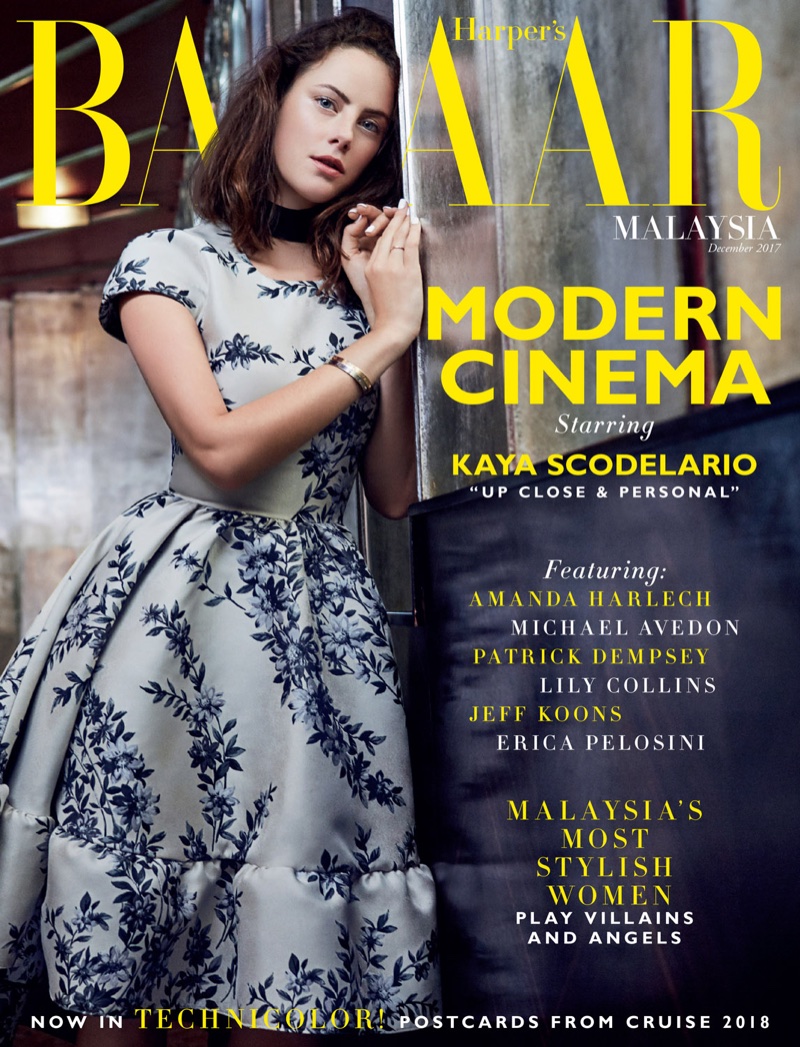 Actress Kaya Scodelario graces the December 2017 cover of Harper's Bazaar Malaysia. Captured by Rachell Smith, the brunette stunner poses in a floral print dress from Fendi for the newsstand image. On the subscribers image, Kaya charms in an embroidered Erdem dress. Inside the magazine, the 25-year-old poses on location at London's Savoy Theatre. Stylist Alexandra Fullerton selects ladylike looks for her to wear including the designs of Gucci, Chanel, Huisan Zhang and more.
Related: Kaya Scodelario Poses in Fashion Forward Looks for The Last Magazine
COVER SHOOT: KAYA SCODELARIO FOR HARPER'S BAZAAR MALAYSIA DECEMBER 2017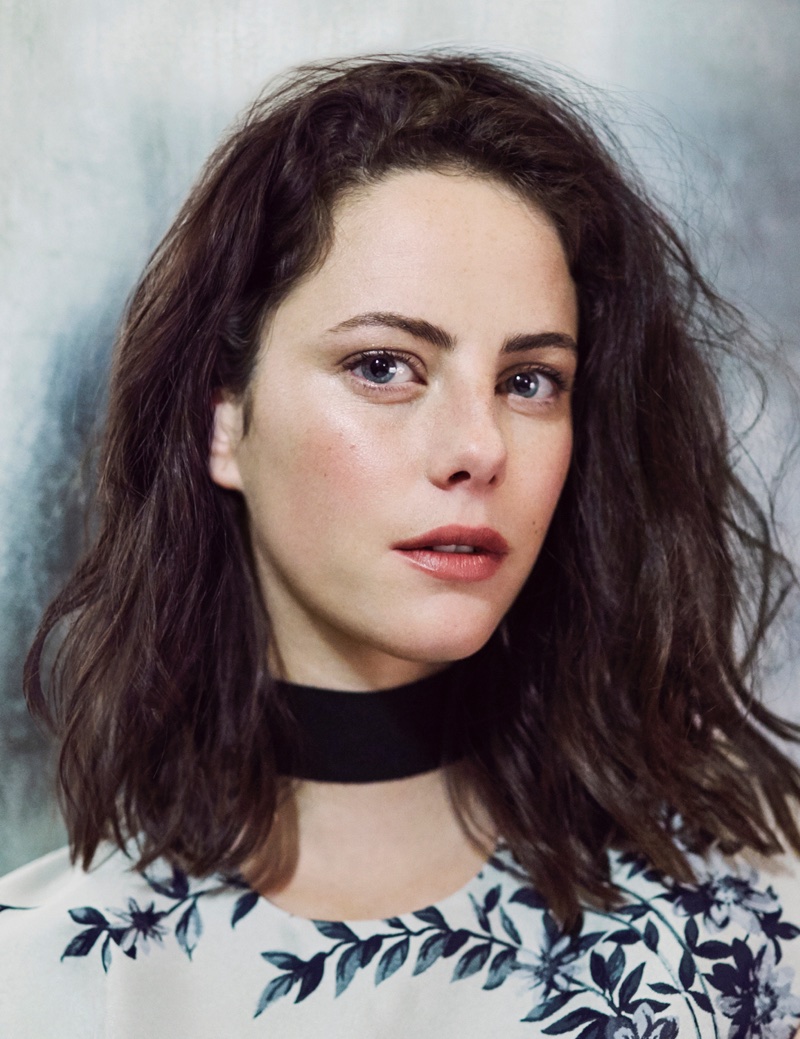 KAYA SCODELARIO ON BEING A WORKING MOTHER.
In her interview, Kaya talks about being a new mom and a working actress.
"Being a mother is only going to improve my work because I have this entirely new life experience that I can bring. It's hard for me to complain as I see my friends who really have to work and can't bring their kids with them, and struggle with that. I am fortunate that I can breastfeed in the make-up chair, and I can have him in the trailer with a friend while I am on set."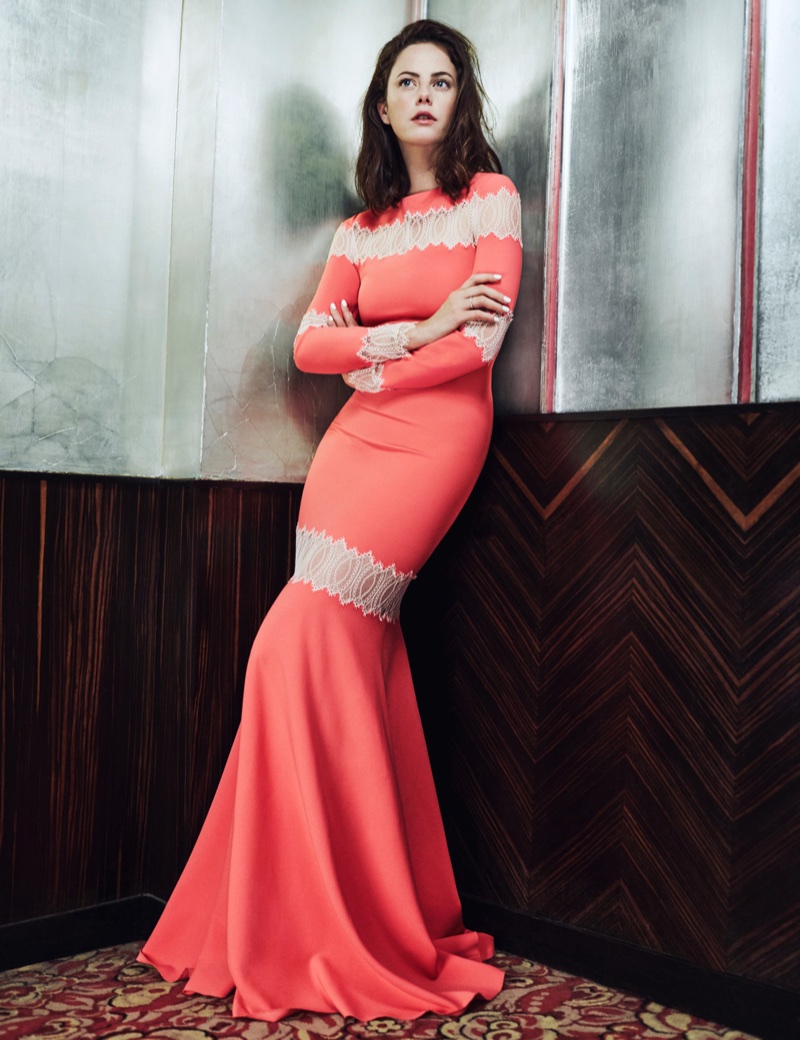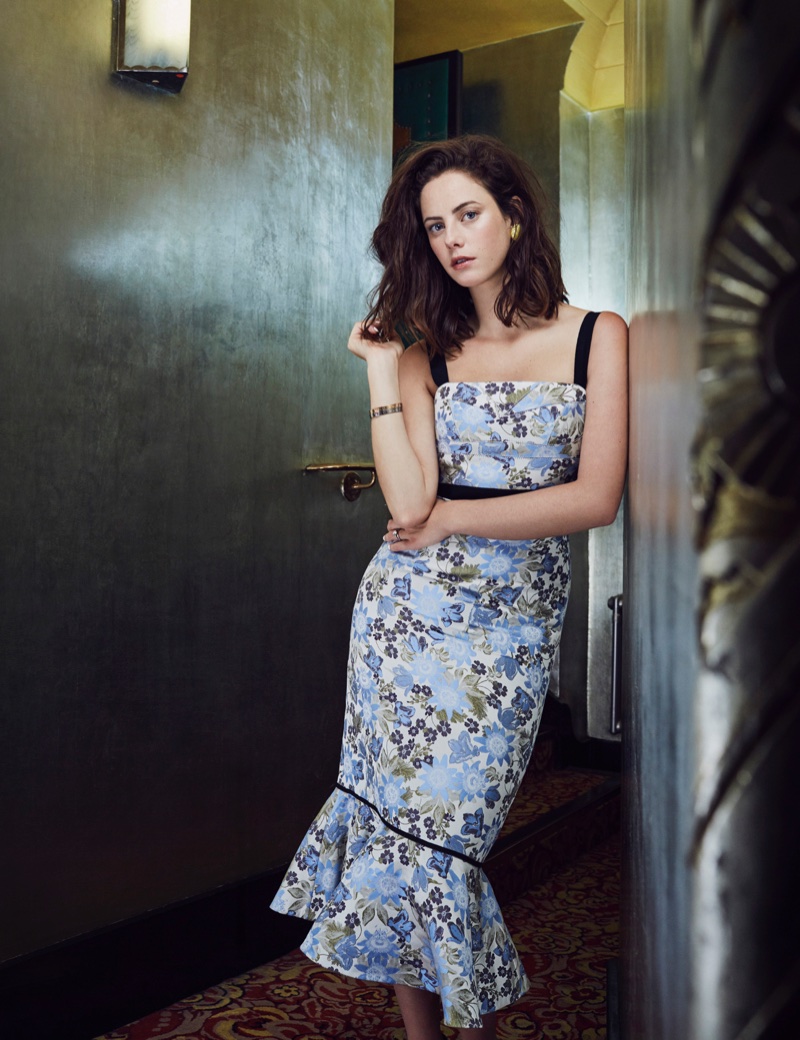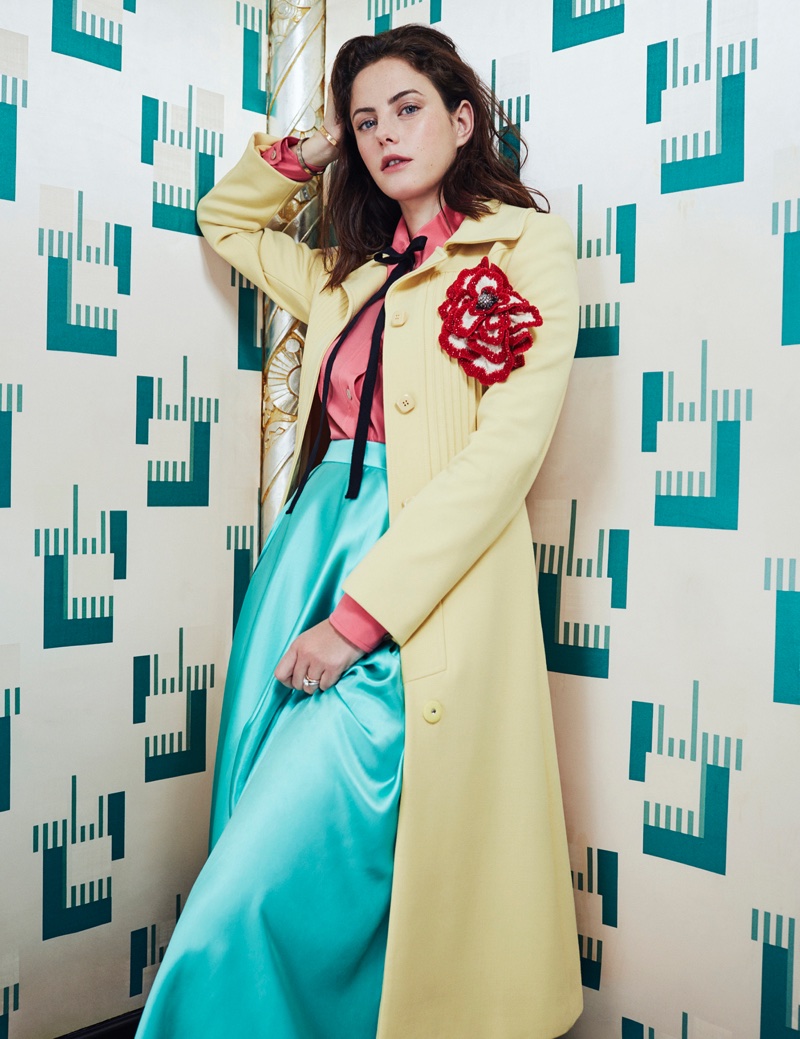 Other Brands
Rising star Grace Elizabeth appears on the December 2017 cover of Vogue Mexico. Lensed by Patrick Demarchelier, the brunette wears a pink, sequined embellished coat from Dolce & Gabbana. Inside the magazine, Grace looks like a ice queen in dreamy looks styled by Paul Cavaco. From embroidered dresses to gilded capes, the American beauty stuns in the designs of Dior, Blumarine, Valentino and more.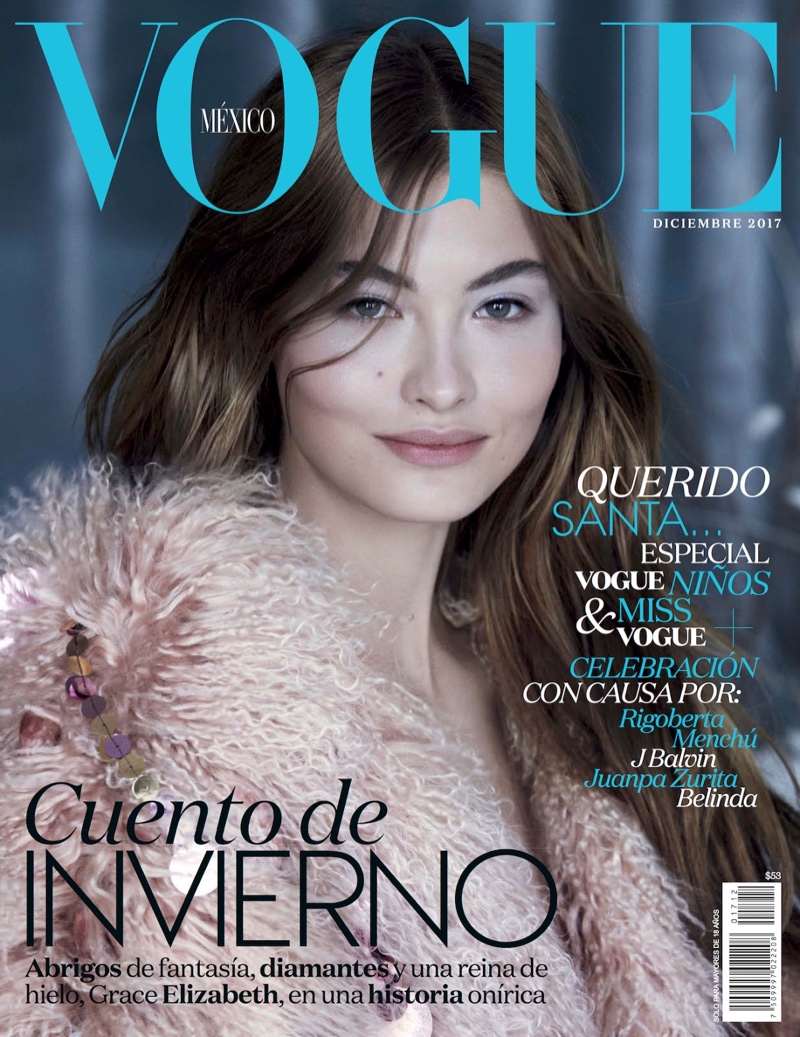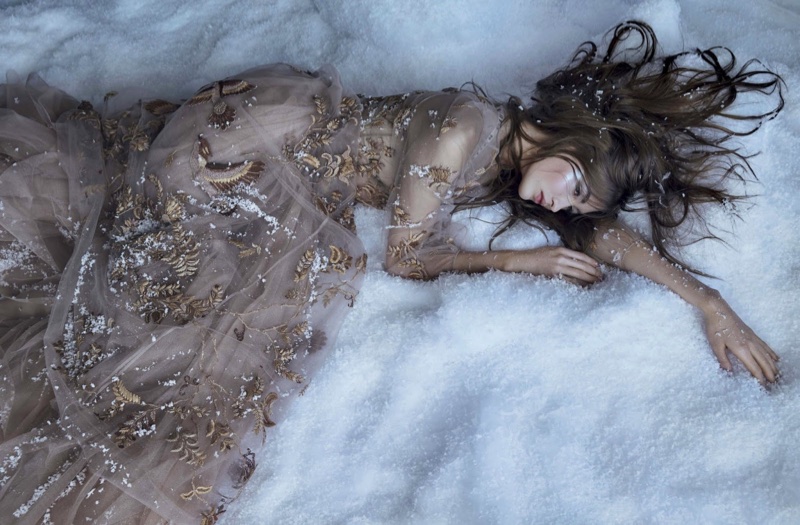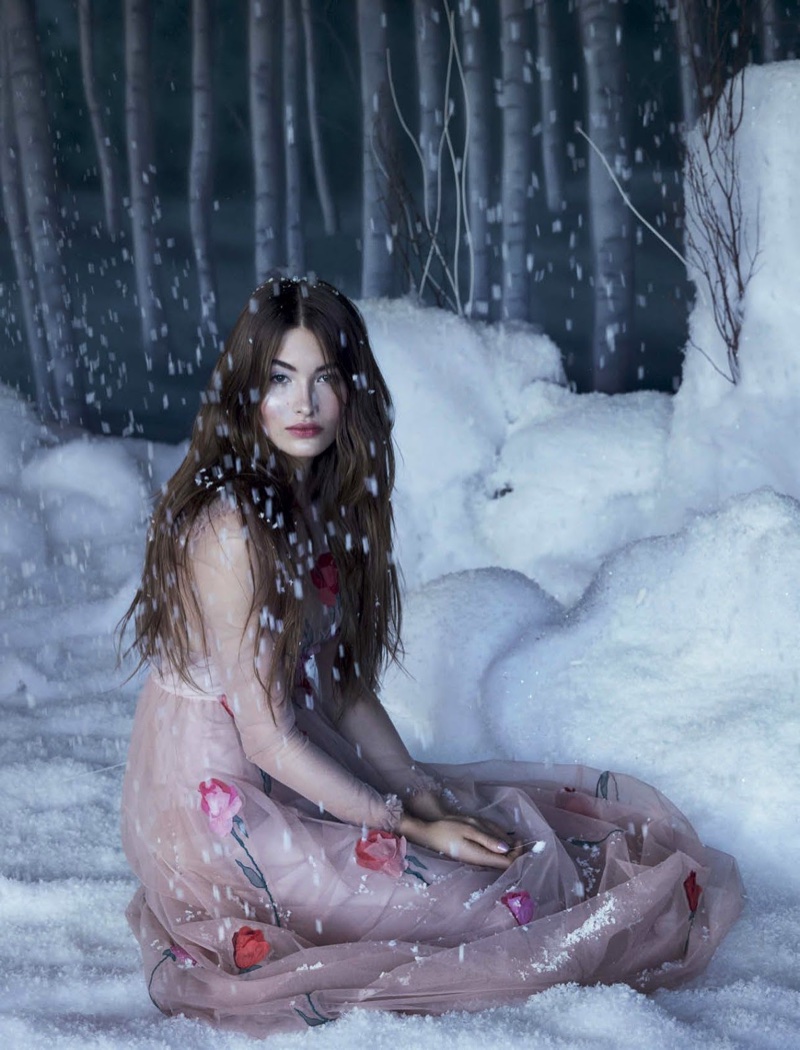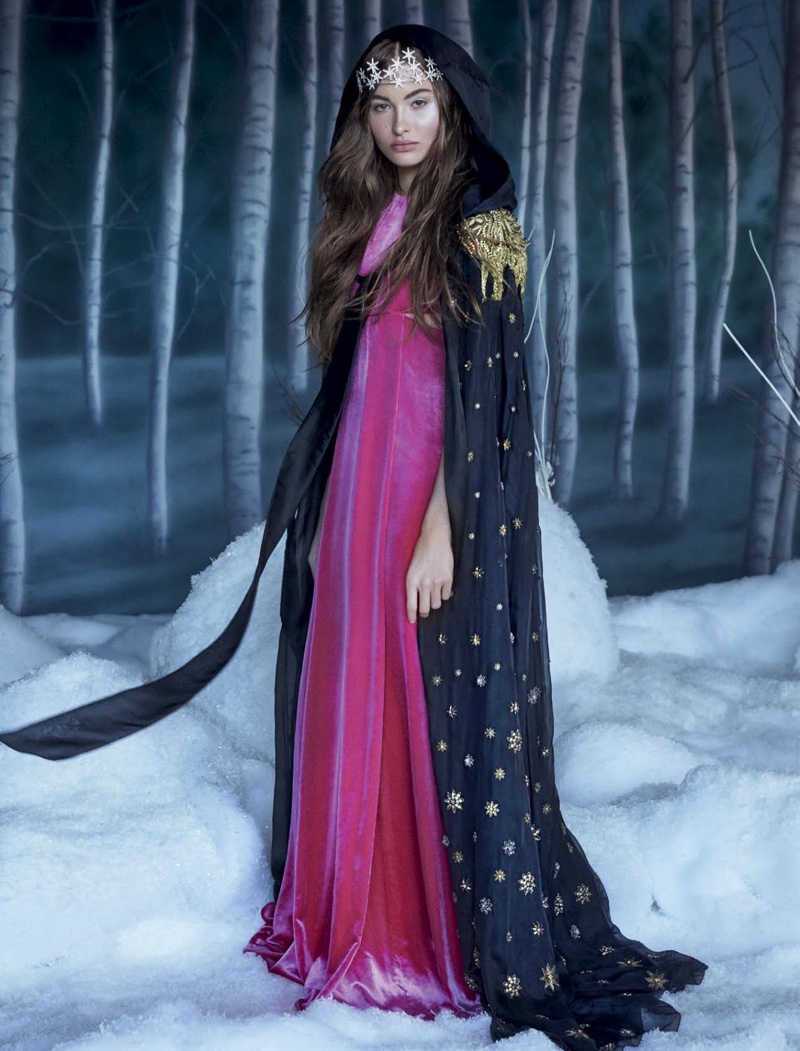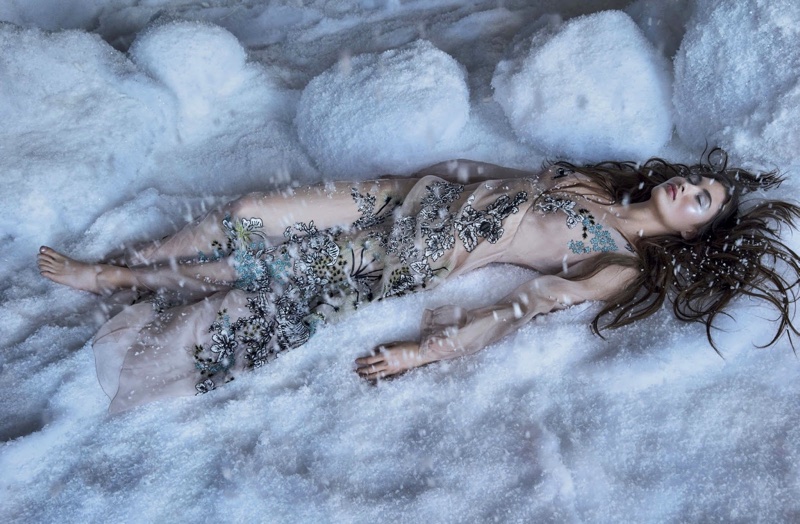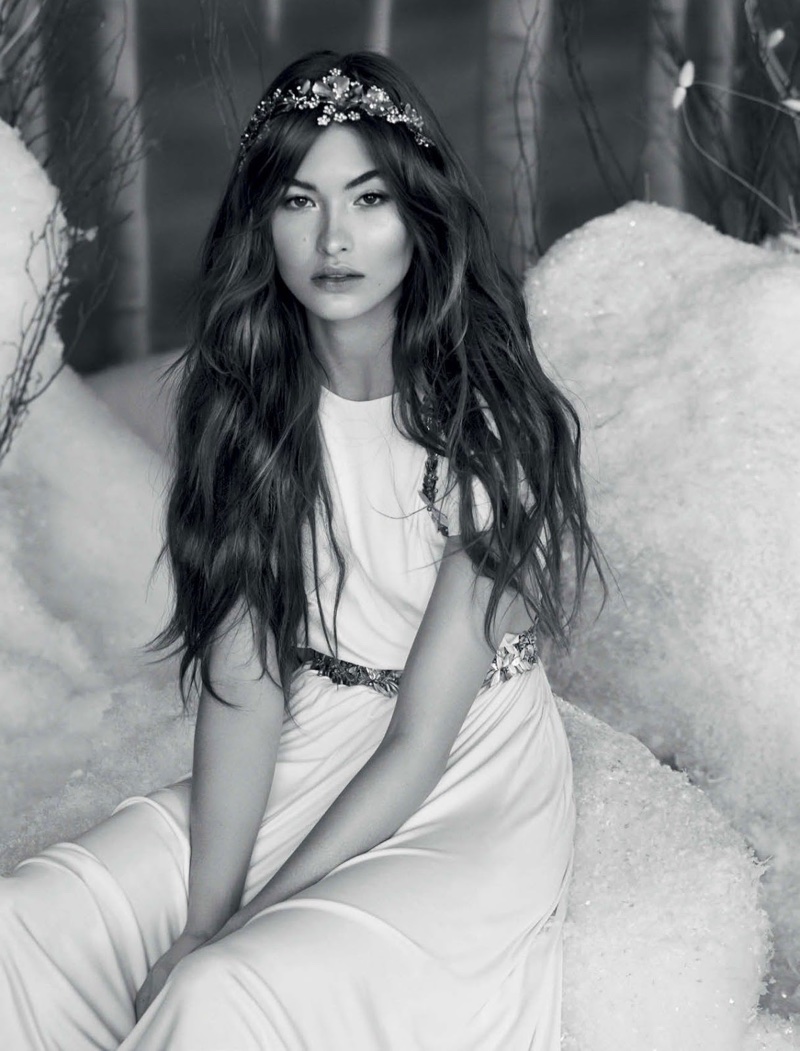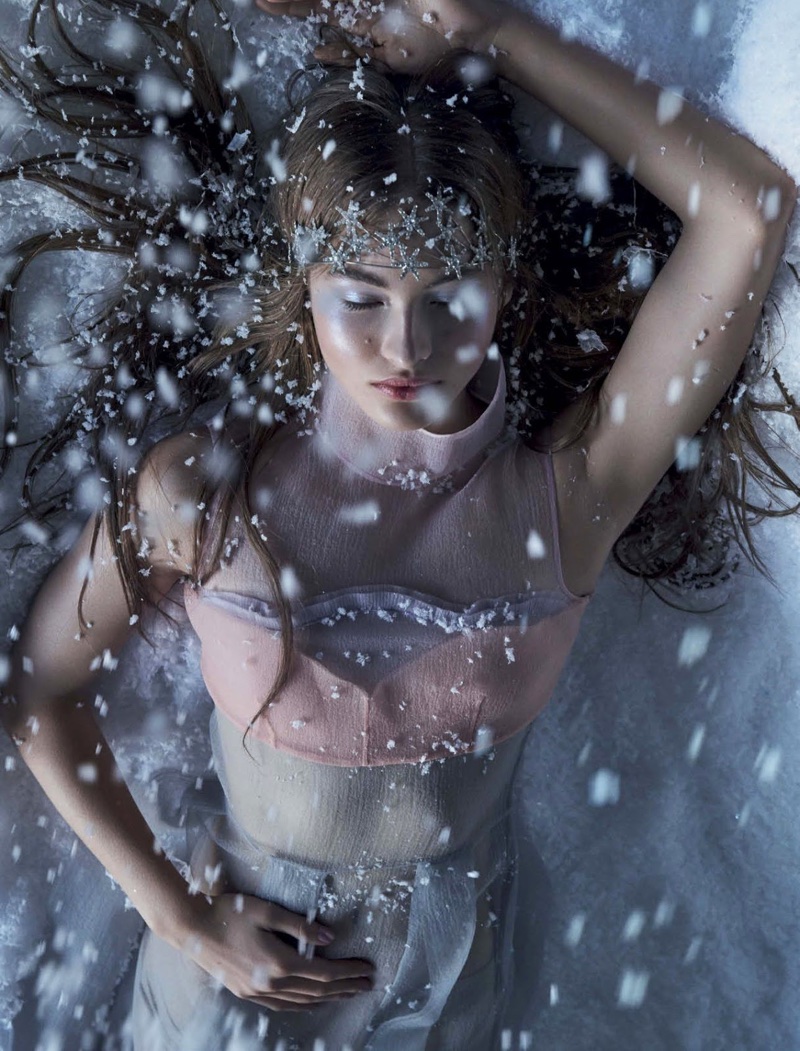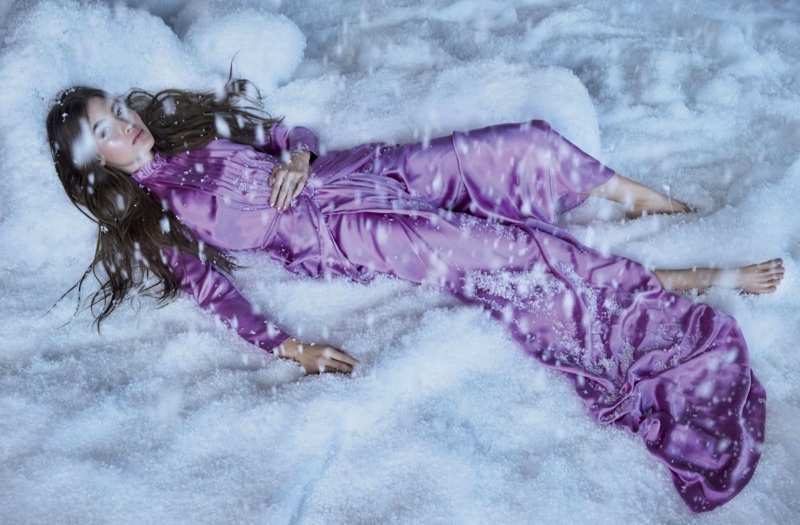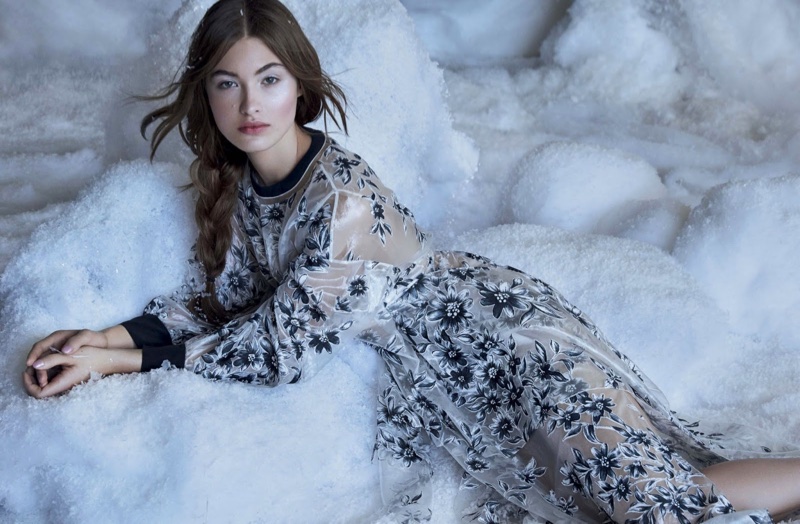 Categories

New Posts

Hot Posts